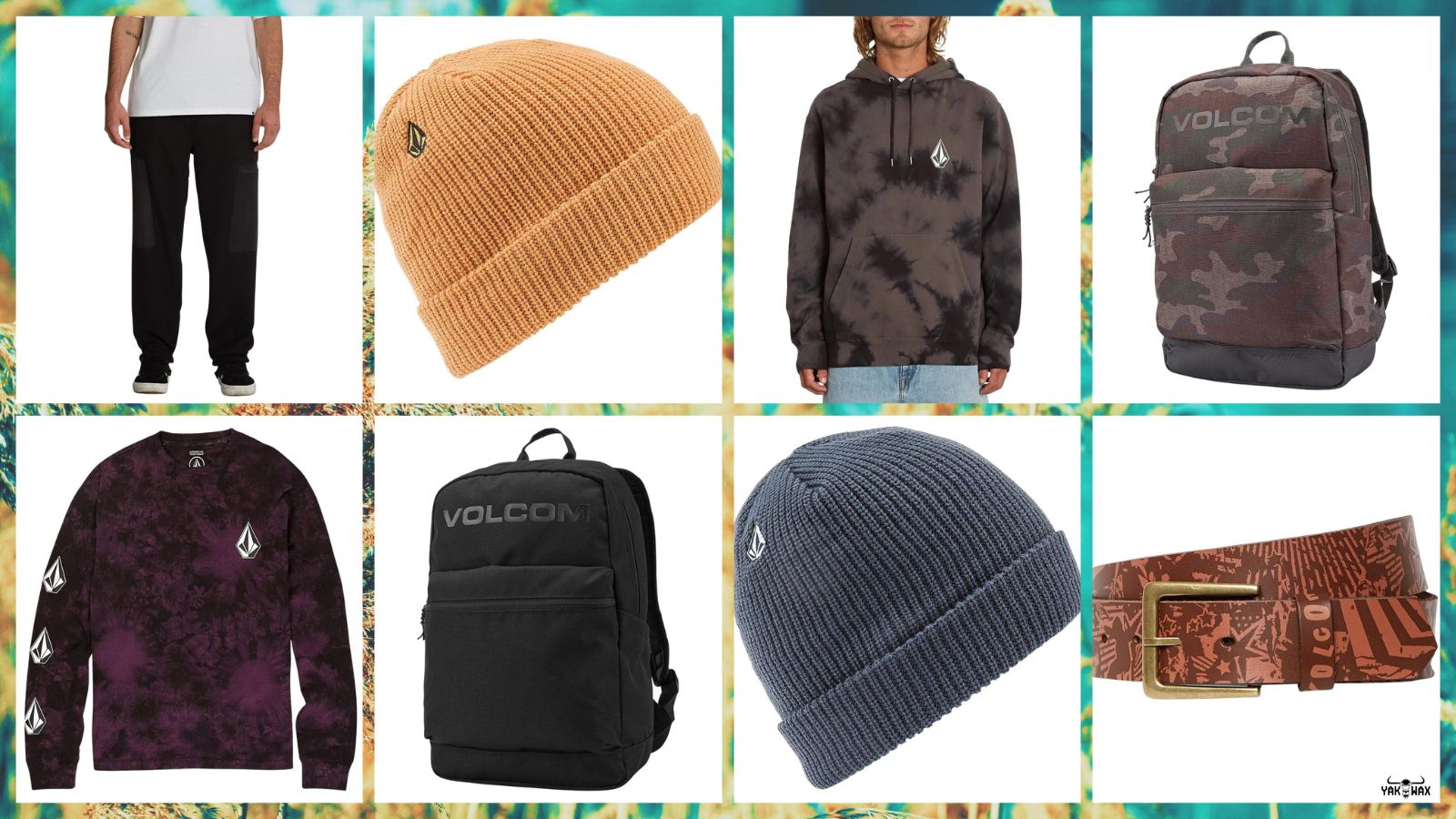 Staying comfortable and stylish during the fall shredding season is a lot easier these days. With numerous skate clothing and accessories brands, both riders and non-riders can enjoy endless combinations of outdoor getup for all-season wear.
Staples like tees, trousers, jeans, hoodies, belts, beanies and caps will always be there in the mix. For the traveler and adventurous individual, there are backpacks and travel bags that will suit your needs. The options are endless and you can always mix and match without worrying about the seasons. Most of the time, the getup you'll wear on a certain season can go on until the following season or year. It all depends on how comfortable you want to be while you're out and about.
Among the top brands that offer a rad selection is Volcom clothing and accessories. The brand is known for their focus on clean designs, logo/brand focus and style inspired by youth culture. You can never go wrong with a Volcom getup no matter what sport or active lifestyle you're involved in.
This is why we are stoked to announce the arrival of the Volcom Clothing and Accessories Fall 2022 Drop. There's something for every age in this rad collection - from tops to trousers, to wallets and bags. Find your next shredding getup before heading out to ride!
Below is our top five picks from the Volcom Clothing and Accessories Fall 2022 delivery
The Volcom Boys Iconic Stone Dye T-shirt (Mulberry) is the perfect top on a chilly fall shredding day. Made with 100% heavyweight ring spun cotton for comfort and warmth, your kid can skate in style no matter how nippy it is outdoors.
The Volcom Circle Web Belt (Covert Green) is a belt and bottle opener in one! This classy belt is your all-around accessory whether indoor or outdoor, especially when you and your pals need some rehydration after a shred.
The Volcom Muzzer Tripper Fleece Pants (Black) will let you move with much-needed flexibility and you'll also shred in style and comfort this fall. This is a great alternative bottom for the cooler months if you're a bit tired of wearing jeans or trousers.
Whether for schoolers or adventurous riders, the rad Volcom School Backpack (Marina Blue) is definitely a must-have. This versatile backpack has numerous pockets and useful elements for safe-keeping and organising.
If you want to complement a cool weather getup, the Volcom Full Stone Cuff Beanie (Cedar Green) is the perfect accent. Enjoy a more comfortable and warm ride with this knitted beanie that goes well with any sporty or casual getup.
Get ready for the cooler months with proper shredding getup from the Volcom Clothing and Accessories Fall 2022 Drop. All with FREE UK delivery when you order at Yakwax!