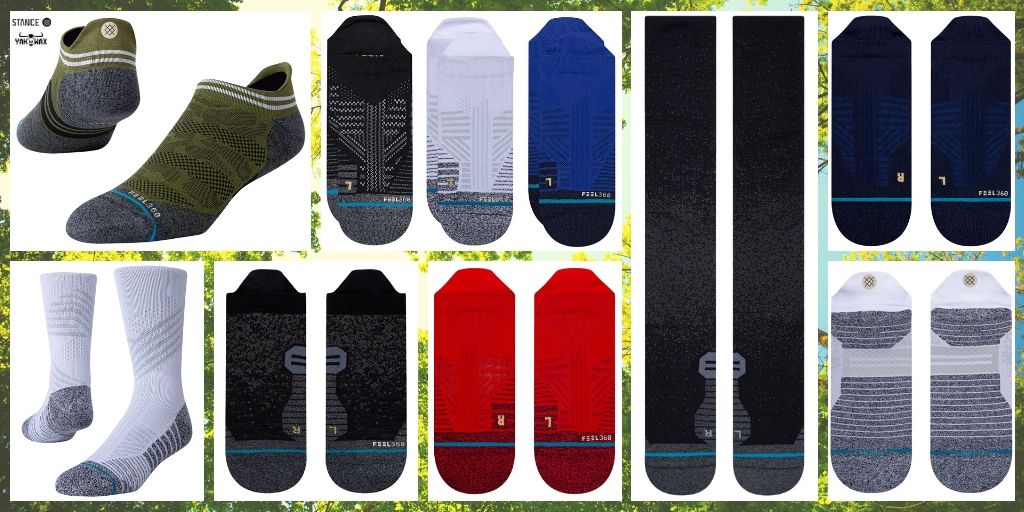 The warm months of spring and summer surely entices many sporty and outdoorsy guys to get out there and get active. So, preparation is key to have an enjoyable workout, sports activity and the like.

Most of the time it is our feet that take a lot of pressure and weight while doing our chosen activities. While there are appropriate shoes like trainers and skate shoes with ample support to the feet, what many guys overlook is the right pair of socks to go with their footwear.

Socks today are more innovative and beneficial to the wearer especially if you choose the types that are specifically designed for active people. One brand that truly understands the need for appropriate socks for outdoor activities is Stance. The brand is known for their choice of materials and highly innovative design and manufacturing process to ensure each pair of men's socks deliver the much-needed protection and support to the wearer's feet.

We are super stoked to announce the arrival of the Stance Men's Running & Training Socks Spring 2020 Collection here at the Yakwax store! With many options to choose from, you're sure to have enough pairs of socks for your favourite activities this season.
Some of our faves from this Stance running socks drop
If you're stocking on socks this season, better grab the Stance Athletic Crew Socks 3-Pack (Multi) to ensure you have a pair on-hand whenever you need one. Enjoy your favourite sport - whether skating or any other type of sport - knowing that your feet are always comfortable and cushioned properly.
This vibrant pair of Stance Athletic Tab ST Socks (Red) are made for high-performance sports. Made with innovative blend of materials, ample cushioning at the right areas, and very lightweight and comfortable to ensure your feet are protected from high impacts.
If you need socks for your super active lifestyle, but you don't enjoy long socks, the rad Stance Athletic Tab Socks 3-Pack (Multi) are perfect for you. With ample support and cushioning, innovative blend of materials and comfortable feel on your feet, you will surely enjoy long hours of outdoor and sports activities.
When active lifestyle meets fun and colours, the new Stance Curren ST Low Socks (Blue) always come to mind. These socks may be fun and cool from the outside, but they are definitely designed to provide comfort and support to the feet.
When you need long socks for specific activities, the rad Stance Run OTC ST Socks (Black) has ample support and cushioning at the right places. These lightweight socks are durable and comfortable, ensuring long hours of shredding, training and other activities without hurting your feet.

Training socks are often thick and restrictive especially for super active guys. Lightweight, durable and high-quality socks can only be made with the right material blends and technologically forward process to ensure the best qualities.

This is the perfect time to go and grab a pair of innovative socks to meet your active lifestyle. The Stance Men's Running & Training Socks Spring 2020 Collection has a great selection that you shouldn't miss out! Order right here at Yakwax with FREE UK delivery.