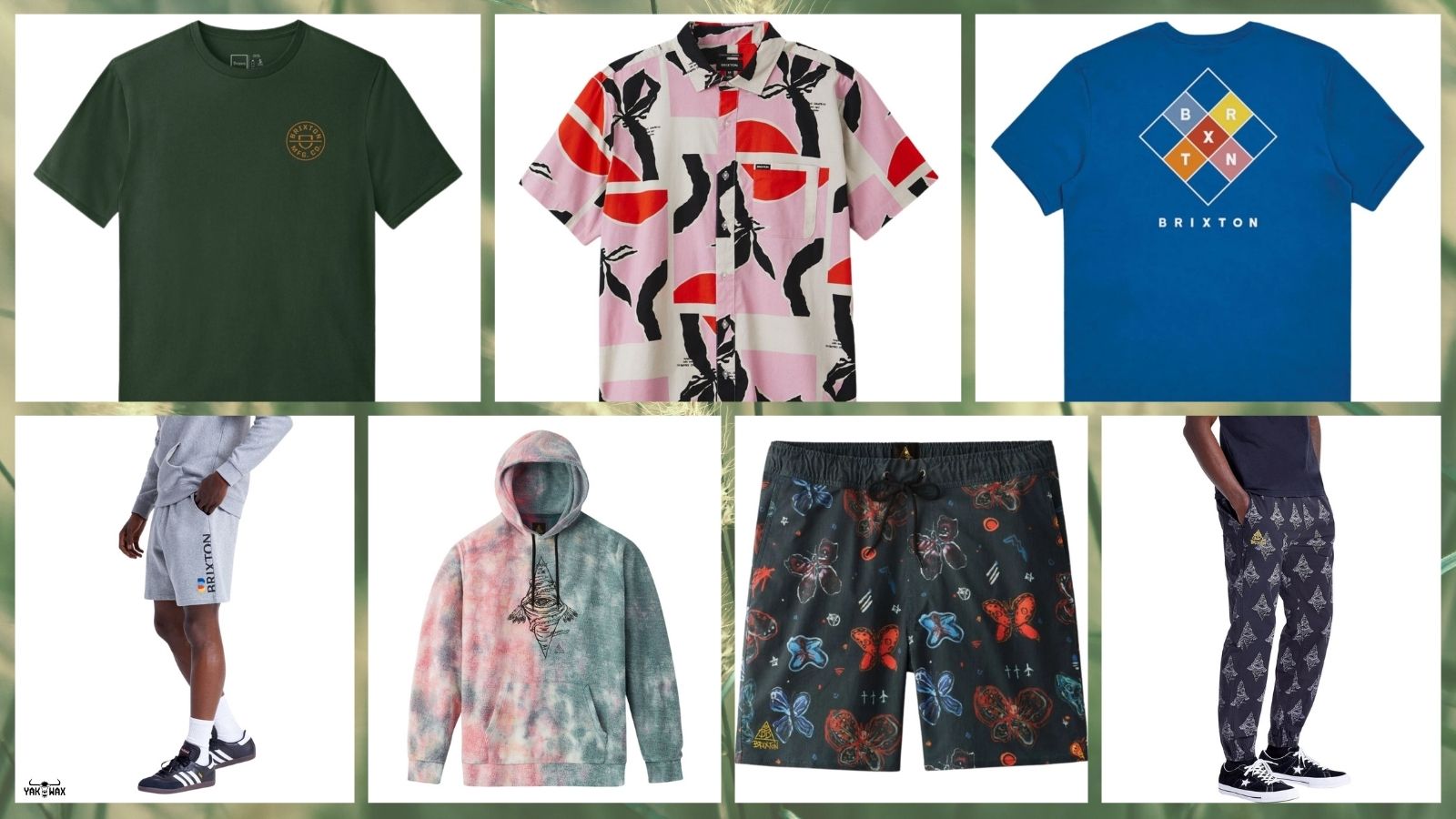 Spring is, perhaps, one of the most-awaited seasons among skaters. This is the time when the most stylish, comfortable and colourful skate clothing and accessories are donned by groms and older riders. Even if you only have a few new skate tops and bottomwear to mix and match, it's easy to do so when you have branded pieces that can last for several seasons.
One of the best options when it comes to skate wear is Brixton clothing. The brand is known for their choice of designs and colour schemes that truly fit their seasonal release, which many of today's riders' find quite appealing.
Whether you're after function or style, Brixton provides a great selection of men's tops and bottoms for year-round use. This is why we are stoked to announce the arrival of the Brixton Men's Clothing Spring 2021 Drop here at Yakwax! So, no need to worry if you're needing new skate getup this season. Just check this collection to find what suits you.
Browse below for our top five favourites from this Brixton clothing delivery
The new Brixton BB Fly Now S/S Shirt (Black) is ideal for both shredding and laid-back days. This breathable, airy shirt is designed for the warm months of spring-summer, so you can shred in style without discomfort.
When there are nippy days/evenings, the comfy and lightweight Brixton Crest L/S T-Shirt (White/Light Blue/Pink) is an ideal skate top. Whether you wear it on its own, or as a light outerwear, this long-sleeved tee will let you move in style.
Some days can be a bit too warm to wear jeans or trousers. The new Brixton Choice Chino Shorts (Black) will keep you shredding, thanks to the breathable and stretchy material that also provides comfort while you're at it.
For those chilly days, you will need a warm, comfortable outerwear to keep you shredding. The Brixton BB Bohemian Hood (Green/Red) is ideal for any outdoor activity and laid-back days to keep you warm and protected from the cold.
If you love lightweight logo tees, the Brixton Palmer Line T-Shirt (Worn Wash, Military Olive) is an ideal top for spring shredding. You can wear it any time with any of your favourite jeans/trousers.

You won't run out of stylish clothing this spring with the Brixton Men's Clothing Spring 2021 drop. Go ahead and choose what fits your style and favourite colour scheme for spring-summer shredding. Available here at Yakwax with FREE UK delivery!