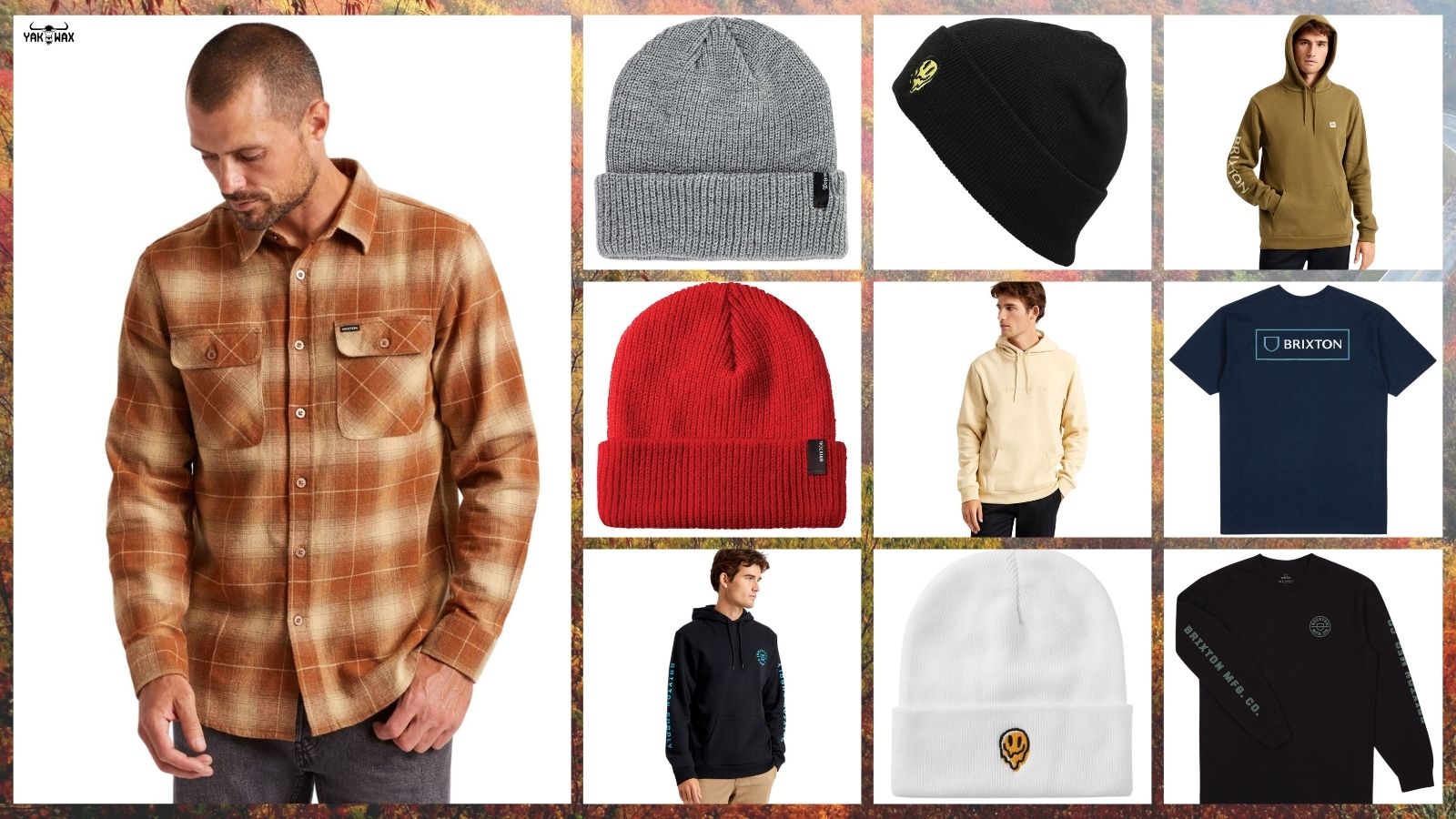 Staying warm and comfortable are the main goals for fall shredding, so it's important to wear the right getup from head to toe. While it's often easier and quicker for many riders to select footwear and gear, it is not always the same when choosing clothes and accessories.

Some individuals are quite picky especially when it comes to clothes and complementary accessories. Sometimes it depends on the style and brand they go for, so it's ideal to choose a brand that resonates with your personal style and preferences. One of the brands that stick with a classic and cool vibe that many riders appreciate is Brixton. The company is known for their crisp and clean designs, and timeless appeal that attracts skaters, street style aficionados and anyone who loves cool casual attire and accessories.

This is why are stoked to announce the arrival of the Brixton Clothing & Accessories Fall 2020 Collection here at the Yakwax store! We have now some of the coolest and most stylish skate apparel and accessories to complete your fall shredding getup - from rad tops like tees, hoodies and jackets, to practical accessories like beanies.
Browse below for our top five picks from this Brixton delivery
When you need a shirt for skating and casual situations, the new Brixton Bowery L/S Flannel Shirt (Black/Steel) is the perfect option. This shirt provides comfort, warmth and effortless style.
The best accessory for those nippy morning and early evening shred is the new Brixton Heist Beanie (Gravel/One size). With its neutral colour, you can wear it with any of your favourite fall getup.
The Brixton Crest L/S Shirt (Black) is a great alternative for short-sleeved tees this fall. You can either wear it over a t-shirt or under a jacket for added comfort and warmth; or as it is during the warmer days of fall.
When you need a neutral-coloured tee, the new Brixton Oath V T-Shirt (Natural/Gradient) is the best option. You can match it with any of your favourite jeans and outerwear for an instant fall getup without any fuss.
You will definitely need the new Brixton Claxton Oath Zip Hood Jacket (Mineral Blue) while shredding or hanging out. This lightweight hooded jacket provides warmth and comfort while you're out and about.

Keeping warm without breaking your skate style is achievable with what the Brixton Clothing & Accessories Fall 2020 Collection has to offer. Make sure you order yours today at Yakwax to enjoy our FREE UK delivery!