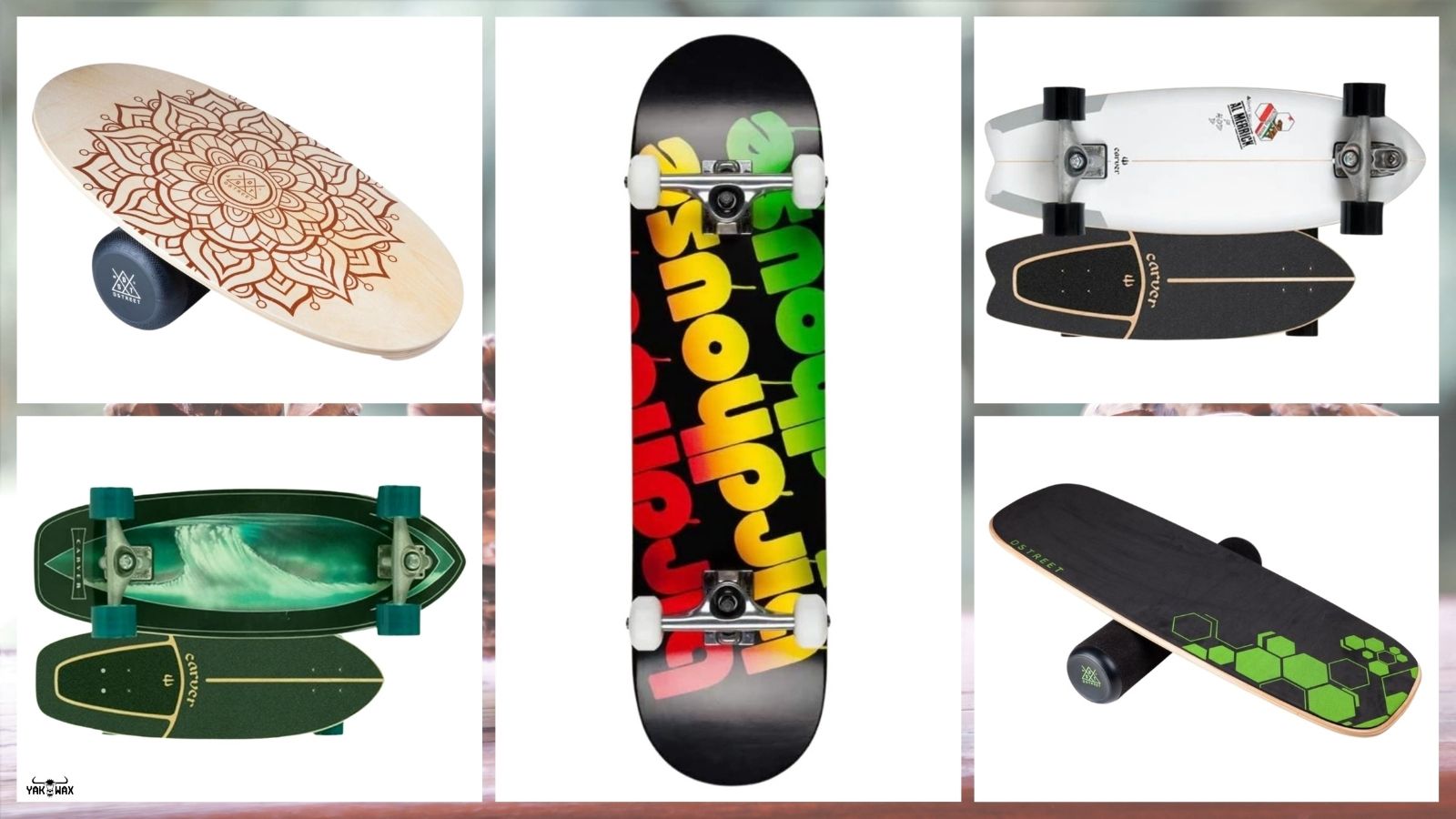 Getting a new board this season could be a bit different than your usual purchase this time. If you're looking for more luxurious shredding under the cooler weather, there are boards that are made for smoother riders specifically for streets and parks.

While others love the outdoor weather for shredding or practicing, other riders might want to stay inside and try something different. Balance boards are quite popular these days, especially now that most of our days are spent indoors to keep safe distances. These boards are great for building up your balance and core strength for skateboarding, surfing and other similar board sports.

There are many brands that produce these fun and enjoyable boards, but make sure to stick with the top-tier brands that have many years of experience. You can expect good quality from branded skate and surf boards, so you can use them for many years as well.

This is why we are stoked to announce the arrival of the Boards Holiday/Winter 2020/2021 Drop here at the Yakwax store. Choose from surf skates, balance boards and regular complete skateboards to match your riding style.
Browse below for our top picks from this Surf Skateboard and balance board delivery
The Carver Super Snapper Surf Skate with CX Trucks (Black/Green, 28") is one to try if you need a highly manoeuvrable board. Ride away at your favourite streets and parks with this surf skate for more pleasant shredding this winter.
Build up your core strength and balance with the superbly designed D-Street Mandala Balance Board (Woodgrain, 30"). If you need to stay indoors, this is one training item you need to continue building your balance for skating or surfing.
When you can't resist the call of the waves but cannot surf due to extreme cold, the rad Carver x Channel Islands Flyer Surf Skate with C7 Trucks (White, 30.75") is the perfect solution. Experience surfing on concrete with this superb surf skate.

There are plenty of options when it comes to shredding in the winter time. But make sure you have the proper board at your feet to ensure an enjoyable experience. Check out the Boards Holiday/Winter 2020/2021 Drop to find what suits you best. All with FREE UK delivery at Yakwax!