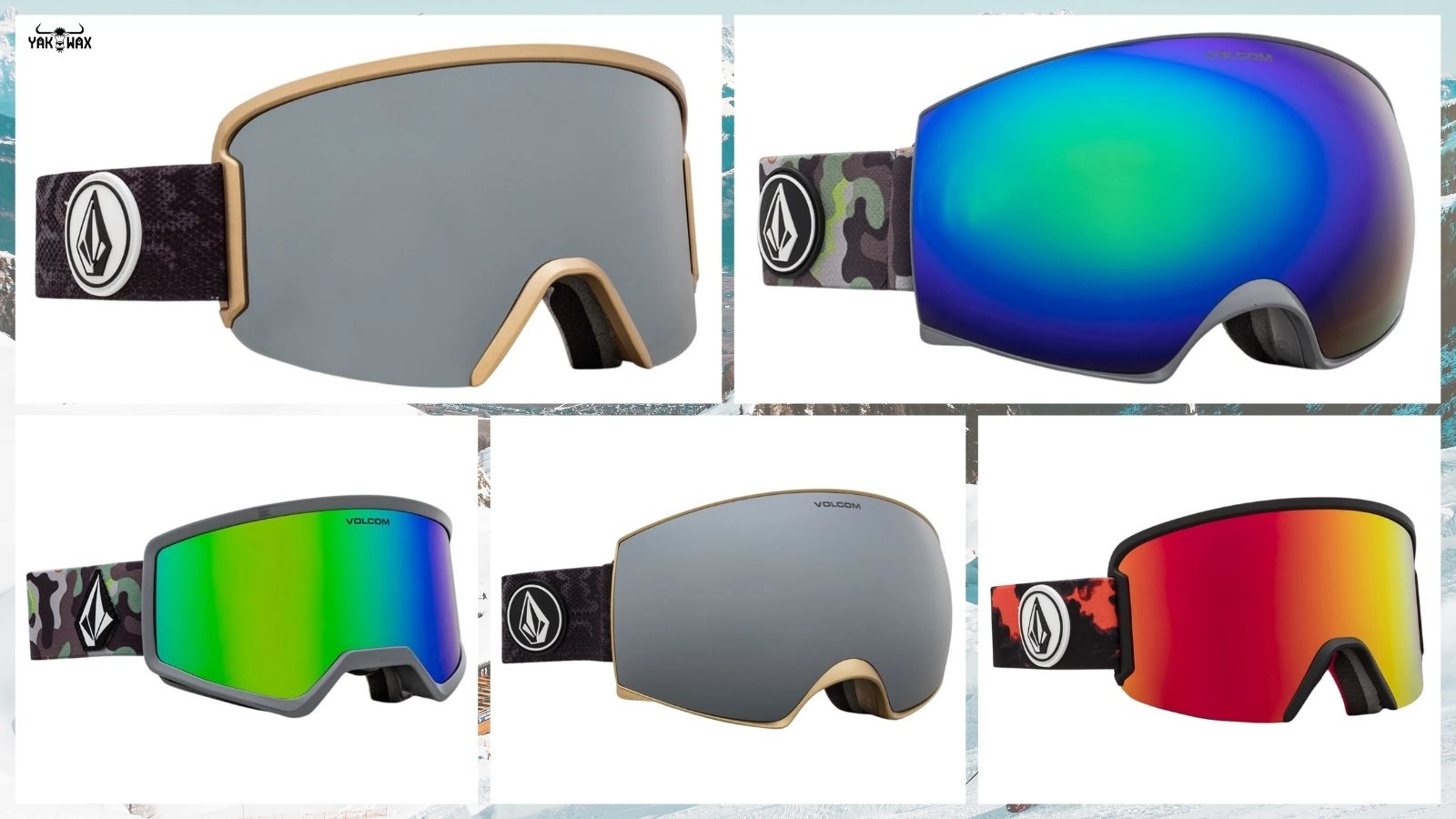 There's no better way to enjoy the winter months than to ski/snowboard your heart out! However, just like any type of extreme sport, there's always a need to protect yourself from the weather and to ensure you are well-equipped from head to toe.

One of the much-needed accessories for snowboarders and skiers is a pair of goggles. These snow goggles are especially designed for the slopes and they are equipped with the necessary features to keep your eyesight clear and your face/head comfortable while wearing them. There are many brands that provide winter sports goggles and one of them is Volcom. The brand is well-known across the globe for their rad sports apparel, gear and accessories that encompass a generation of extreme board sports practitioners and enthusiasts.

This is why we are super stoked to announce the arrival of the Volcom Snowboard & Ski Goggles Winter 2020-2021 Collection here at the Yakwax store! These are some of the coolest and most advanced goggles in terms of design and features, so better check them out here a our online shop.
Browse below for our top five picks from this Volcom snowboard goggles delivery
The Volcom Magna Snowboard/Ski Goggles (Slither/Bronze Chrome) will let you see the slopes clearly, minus the hassles of fog and any discomfort. These googles protect your sight from UV rays and glare, and are quite durable and resistant to scratches.
When you need to protect your eyes from the sun and the wind, the new Volcom Stoney Snowboard/Ski Goggles (Smoke/Red Chrome) is your best option. These fit most snow/ski helmets, so you get double protection while shredding the slopes!
For riders who also wear prescription specs, the new Volcom Garden Snowboard/Ski Goggles (Camo/Lime Green Chrome) will let you wear them both! You will surely enjoy the sights clearly while shredding downhill the wintery mountains.
Among the most stylish googles in this collection is the Volcom Garden Snowboard/Ski Goggles (Slither/Bronze Chrome). If you want to up your game in the style department, these googles are the best option to match your snow/ski outfit.
Another anti-glare and anti-UV googles that will let you wear your specs is this pair of Volcom Magna Snowboard/Ski Goggles (Camo/Lime Green Chrome). You will definitely enjoy the slopes more when you see the crisp and clear views through these googles.

Winter sports should be as fun and enjoyable as other types of outdoor activities especially when you are all geared up for the challenges ahead. The Volcom Snowboard & Ski Goggles Winter 2020-2021 drop has a superb selection that will surely satisfy your shredding needs. Order yours today at Yakwax with FREE UK delivery!