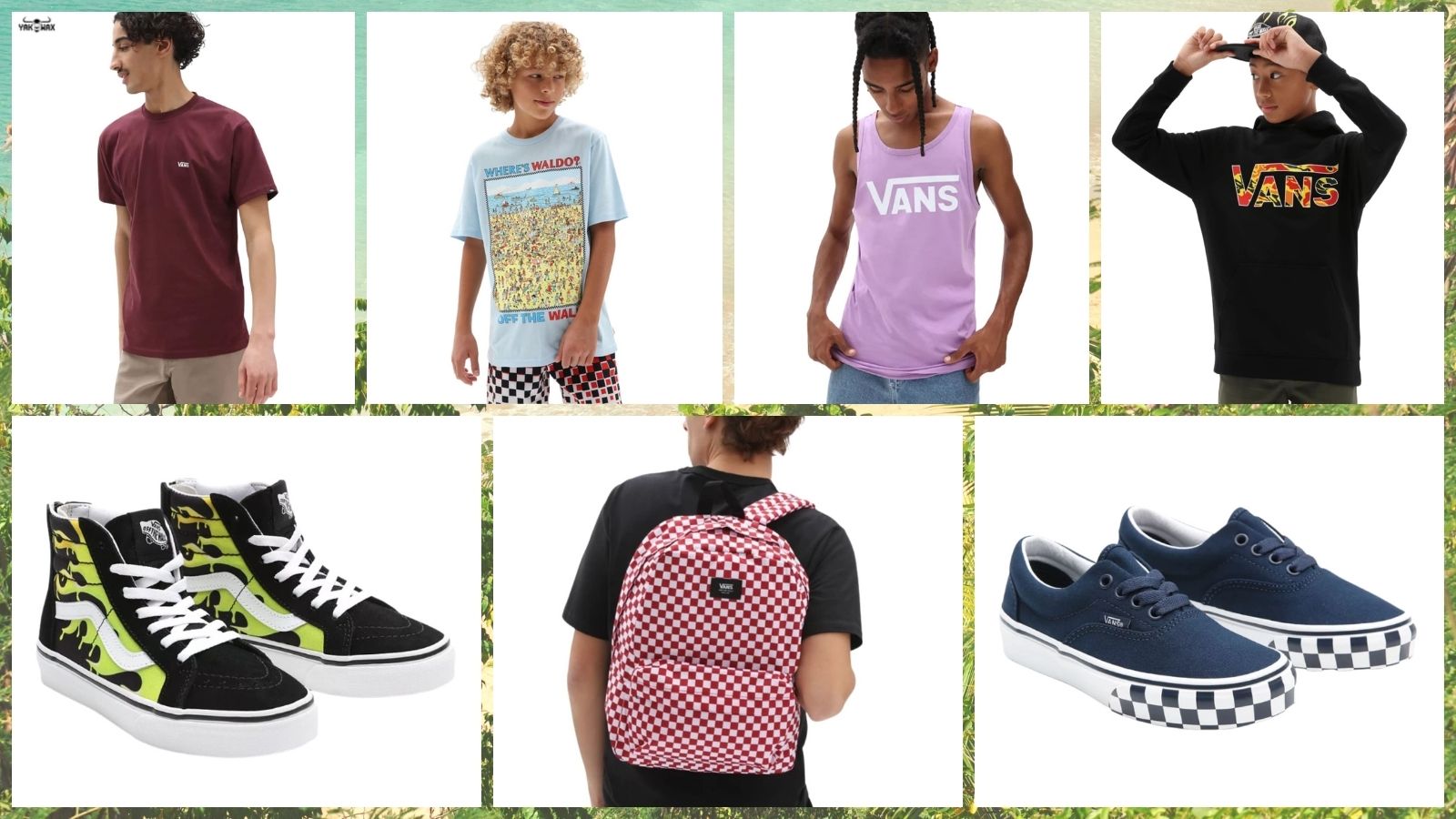 Getting your summer skate style on may involve a few new pieces of clothing, accessories and footwear to ensure more comfortable and enjoyable shredding. It's not only about amplifying your style game, but also enhancing your comfort during these warm months.
Airy and lightweight clothing are a must when it's summertime - plus the comfortable and impact-support skate shoes to complement your getup - will allow you to shred to the highest level during these warmer months. Of course, you can always mix and match with new and not-so new pieces if you are a bit tight on the budget. What's essential is that you have something new to add to your shredding getup which you can wear all-year long.
One of the superb brands we all know and love when it comes to cool skate style is Vans. The company is known highly for their skate shoes for both young and old, but they are also renowned for producing rad clothing and accessories to complete any skater's personal style.
This is why we are stoked to announce the arrival of the Vans Skate Shoes, Clothing & Accessories Summer 2021 drop here at the Yakwax store! Choose from a wicked array of skate tops, accessories and shoes that you can rock this summer!
Browse below for our top five favourites from the Vans Skate Shoes, Clothing & Accessories Summer 2021 delivery
This cool new Vans Boys OTW Logo Fill T-Shirt (Saffron Califas) will make you stand out while shredding! This tee is the epitome of summer skating and you can mix and match it with any of your favourite shorts/jeans and shoes.
Whether for travelling light or running errands while on a skateboard, the Vans New Skool Backpack (Black Slime) can fit some of your essential items while you're on the go.
The rad Vans Berle Pro Skate Shoes (Incense) are quite versatile in terms of style and appeal. These classically designed shoes are absolutely made for skating, but they're also ideal for non-skating situations and getup.
If you feel like wearing the essence of summer, the cool Vans Califas Shirt Dress (Blue Califas) is the perfect top for this shredding season. This shirt will also look great on a non-formal/semi-casual situations.
When it gets really warm and sunny, the Vans Hilby Tank Vest (Califas White) is the perfect top for any of your jeans or shorts. Match this getup with any of your favourite Vans skate shoes and you're ready to shred all-day long!
There's plenty of options to choose from the Vans Skate Shoes, Clothing & Accessories Summer 2021 drop. Whether you have a specific summer skating style or not, any of the tops, accessories and shoes will be perfect for your shredding getup.