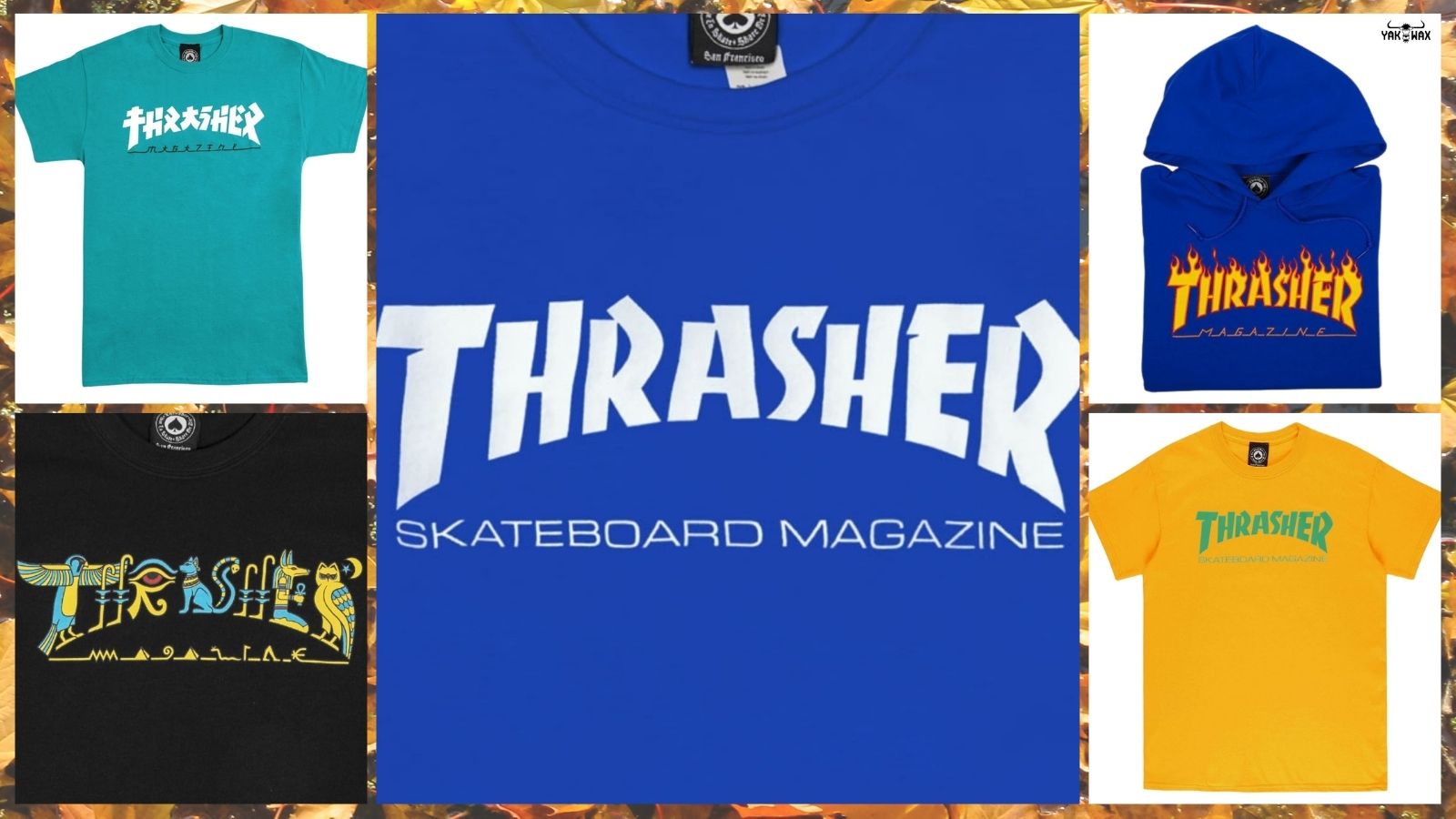 Skate clothing will always be a part of riders' essential items. The variety of styles and materials will depend on the season's release based on the skaters' needs. But one staple item that never goes out of style is the humble t-shirt; while complementary outerwear will also come in handy especially during the cold months.

When it's time to update your getup this season, a well-established skate brand will always be the best option. One of them is Thrasher - the iconic skate magazine and clothing brand that resonates among skaters, street fashion aficionados, and other individuals who love the brand.

This is why we are stoked to announce that the Thrasher Tops Fall 2020 Drop has landed here at Yakwax! Choose from colourful tees and hoodies that come in various designs to match your favourite bottoms this season.
Browse below for our top five picks from this Thrasher clothing delivery
Turn heads with the eye-catching Thrasher Skate Mag T-shirt (Gold). Wear it with your favourite skate jeans and sneakers for effortless skate style.
If you love the colour blue, the new Thrasher Skate Mag T-Shirt (Royal Blue) is the perfect option. Quite pleasing and comfortable to wear with any of your favourite bottoms for shredding.
The Thrasher Hieroglyphics T-Shirt (Black) is perfect for those who love black tees with interesting graphics. This tee is ideal for shredding, hanging out and other casual/informal situations.
We're loving the Thrasher Flame Logo Hoodie (Royal) for its striking colour and design, and yet quite simple over all. Wear it while shredding outdoors to keep you warm, comfortable and stylish.
The Thrasher Godzilla T-shirt (Jade) is both striking and unique with its design of choice. If you need a new tee for shredding that will catch attention and curiosity, this is the perfect one to wear.

It's time to update your skate tops to match the coolness of the season by checking out what's in store in the Thrasher Tops Fall 2020 collection. Available here at Yakwax with FREE UK delivery!