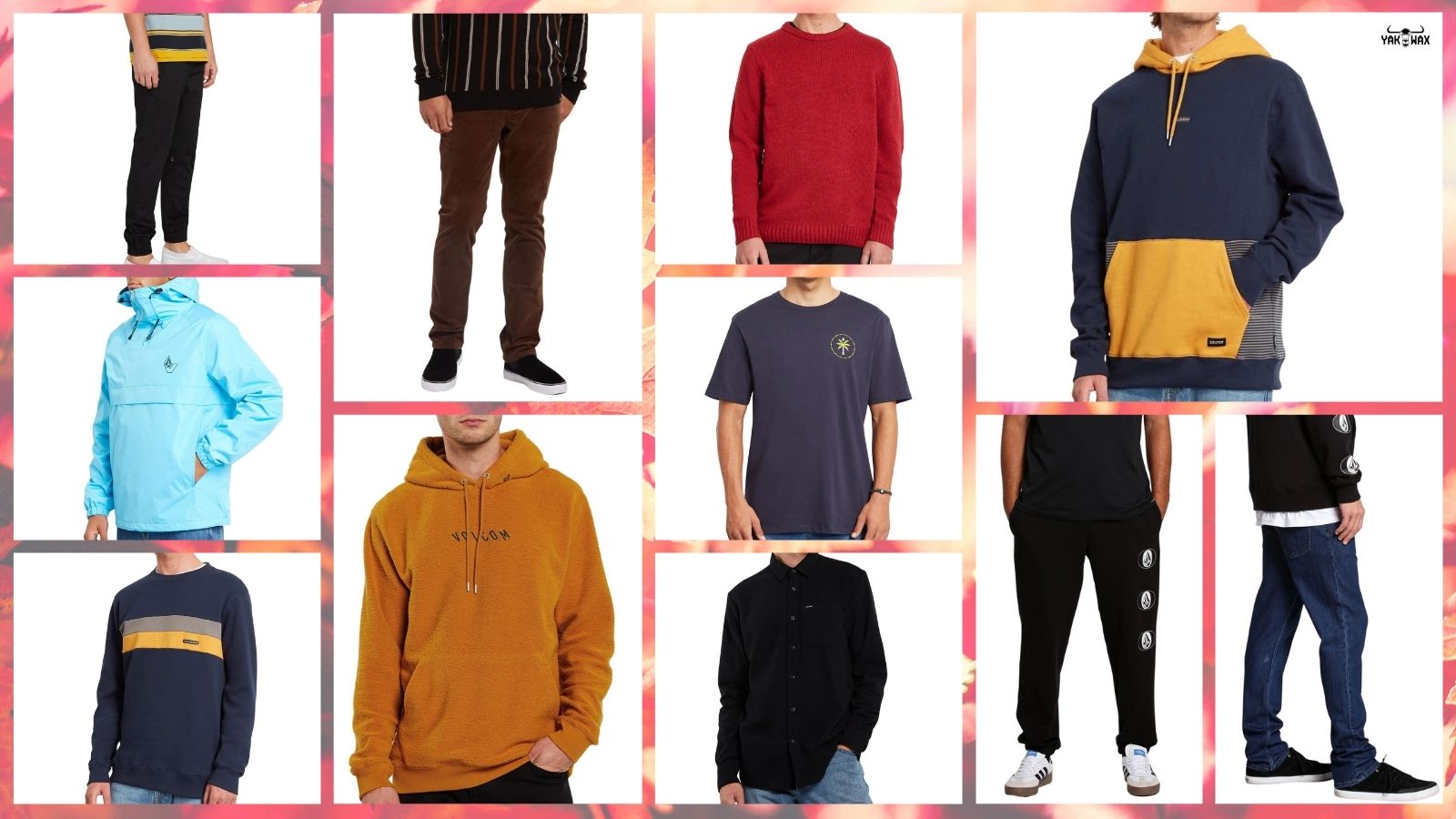 Fall weather may seem unpredictable especially during daytime when the sun is up - it can be a bit warm, then a bit chilly within a day. This usually calls for more comfy clothes that are not too heavy or thick. You can, usually, wear layered tops like a t-shirt and a hoodie or sweatshirt.

For skaters, the typical all-season and all-year getup comprises of t-shirt, bottoms, and skate shoes. Layering happens during the cold months of fall to winter when the early mornings and late afternoons are quite nippy. Of course, the need for stylish and effortless styling is a must for the riders in order for them to just grab and go every shredding session.

The choice of tops and trousers/jeans should be easy to avoid spending a long time deciding what to wear. The great thing about skate wear fashion is the accessibility of cool clothes and footwear provided by well-known brands from across the globe. These companies understand skaters and their need for proper, comfortable clothing to ensure their shredding sessions are enjoyable and hassle-free.

One of the world's most notable brands in the realm of board sports is Volcom. They are known for cool and stylish clothing and accessories for all-season wear. Even non-riders or non-sporty individuals appreciate Volcom's style aesthetic because it exudes coolness and effortless appeal.

This is why we are stoked to announce the arrival of the Volcom Clothing Fall 2020 collection here at the Yakwax store! Complete your fall shredding getup from this drop's plentiful options - from tees to hoodies, to jackets, shirts, jeans and trousers.
Browse below for our top five picks from this Volcom FA20 Drop
When you need a light top for those nippy nighttime shreds, the simply stylish Volcom Single Stone Div Crew (Black) long-sleeved shirt will keep you warm and cozy.
The new Volcom Vorta Denim Jeans (Authentic Dark Stone) will keep you shredding for hours. Slightly stretchy and lightweight, these jeans will let you move all you want.
For that ultimate skate style, the new Volcom Homak Pullover Hood (Heather Grey) will help you achieve that in seconds. This hoodie is perfect for any of your favourite bottomwear.
You will need the right jacket this fall, whether for shredding or hanging out; and the new Volcom Yzzolate Lined Zip Up (Golden Brown) is the ideal outerwear that protects and keeps you warm while you're out and about.
If you need to upgrade your casual/sporty style, the new Volcom Caden Solid L/S Shirt (Port) is the ideal choice - whether you're hanging out, going out on a date, or attending a simple gathering with pals.

Staying stylish throughout this fall is attainable with the Volcom Clothing Fall 2020 collection. Order yours today at Yakwax with FREE UK delivery!