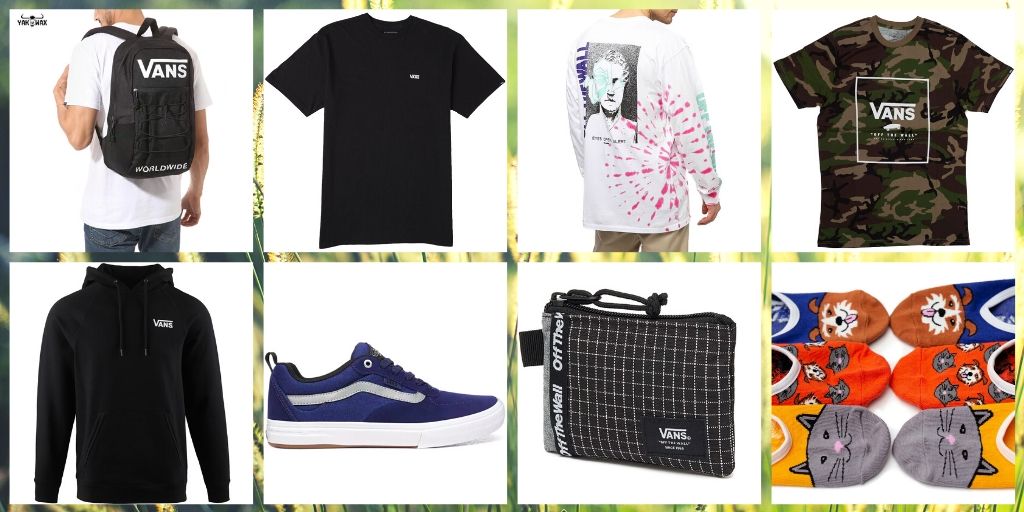 Springtime is the best season to update your skate getup. Many skaters look for clothing, shoes and accessories they can wear all year-round during this season to minimise their shopping and spending in particular.

Many brands put out the coolest skate and street wear, footwear and fashion accessories during spring, so it's a great time to stock up on getup that appeals to you the most. One of these brands that truly stand out is Vans. With over fifty years in the industry, Vans understands the fashion and footwear requirements of their core market. However, because they are such an iconic brand and the epitome of cool, they also appeal to non-skaters.

This is why we are so stoked to announce that the Vans Spring 2020 collection has landed at Yakwax! This latest drop has everything you need for spring shredding - from skate shoes to tops, to hats and backpacks. Whether you skate or you're just a fan of the sport, we know there's a pair of Vans shoes or at least a few pieces of clothing in this collection that will appeal to you.
Some of our favourite Vans products from this drop
When it's time to shop for skate shoes that offer feet support and style, the new Vans Kyle Walker Pro Skate Shoes (Reflective/Blueprint/True white) have everything you need and more! These shoes are definitely designed for shredding, but you can wear them anywhere, anytime and with almost anything in your wardrobe.
Basic tees are always a staple no matter the season, and the new Vans Left Chest Logo T-Shirt (Double Cream) is a must-have this spring. Lightweight, airy and comfortable, this t-shirt is ideal for outdoor activities during the warmer months.
For the active individual, the new Vans Snag Backpack (Dress Blue, One Size) is perfect for any situation. This backpack has the right spaces for your personal items including laptop, water bottle and skateboard!
The new Vans Womens Best Bud II Canoodles Socks (3-Pack, White) put the fun in no-show socks. These socks are colourful, soft, lightweight and comfortable to wear.
Protecting your face and eyes during the warmer months of spring to summer is more fun and fashionable with the new Vans Undertone Bucket Hat (Black/Heliotrop). This 90's inspired bucket hat is comfortable and airy, so you can shred or chill outdoors with ease.

If you're planning to update your spring getup today, the Vans Spring 2020 collection has everything you need. Order vans at Yakwax with FREE UK delivery!