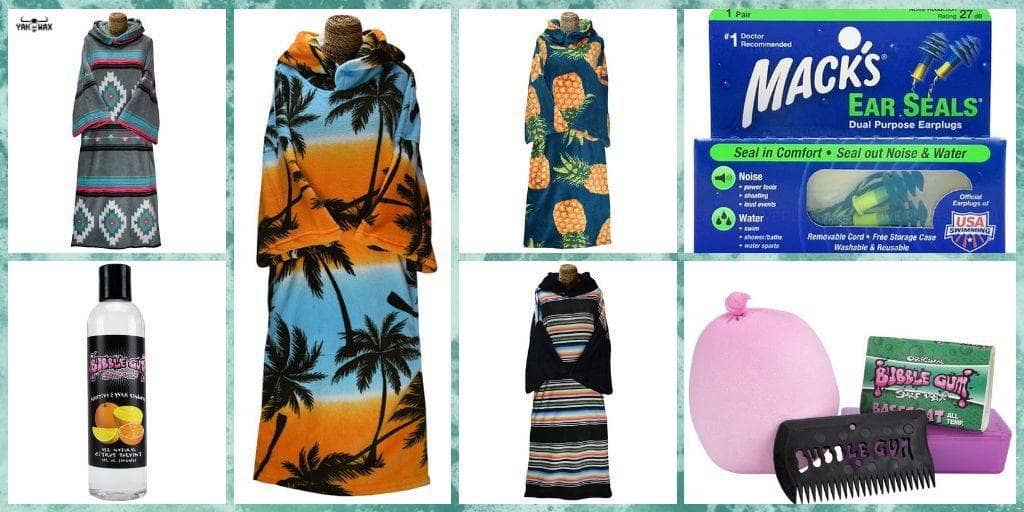 If you've been planning a springtime surf trip for weeks, it's ideal to check your surfing accessories, attire and gear a few times over before the day itself. There's so much you could pack and haul in your car, but sometimes you may forget the simplest things that are rather vital for a successful surfing adventure.

Surely, you'll have your squeaky clean board all rearing to go, but what about your surf wax/kit and ear plugs? How about your towels and ponchos for properly drying up after a spectacular day riding the waves?

We've been there and regret forgetting stuff when we're already at the beach! But there's always time to do some last minute online shopping if you cannot do it offline.

This is why we are stoked to announce the arrival of the Spring 2019 Surf Accessories from various top brands we carry including TLS Tools, Mack's and Bubble Gum. Remember that it's always the simplest and most practical of surf accessories that most of us forget while packing anxiously for our next surfing trip.
Take a glimpse of our top five picks from this latest drop of surf accessories
If you need an effective kit to remove the old wax on your board, the Bubble Gum The Magic Bubble Wax Remover (Pink) is an ideal option. Great for travelling and as a gift or giveaway to your mates and young shredders on special occasions.

Groms will definitely love this rad TLS Tools Kids Palm Tree Poncho Beach Robe (Palm Tree). This is the perfect drying and warming poncho for shredding and swimming days at the beach.

If you need an eco-friendly wax remover, this refreshing Bubble Gum Wax Remover Citrus Spray will always be handy. It removes surfboard wax, tar and adhesive, so your board is always ready for the next surfing adventure!

Every surfer should have a stylish and functional poncho on-hand like the this cool TLS Tools Vintage Hawaii Poncho Beach Robe (Vintage Hawaii). Dry up and stay warm after hours of shredding the waves with this rad poncho robe.

The all-purpose Mack's Kids Silicone Ear Plugs (Orange) protect youngsters' ears from all sorts of noise, wind and water. Kids' ears are more vulnerable if not carefully protected, so providing them with these hypoallergenic ear plugs is essential especially if they are avid surfers, swimmers, air travellers and music-lovers.

If you love surfing and swimming, or you just need specific products/accessories to use for your favourite activity, chances are we have something for you in the Surf Accessories Spring 2019 drop. Check the entire lineup of our surf accessories to find out what suits you. All with FREE UK delivery when you order at Yakwax!