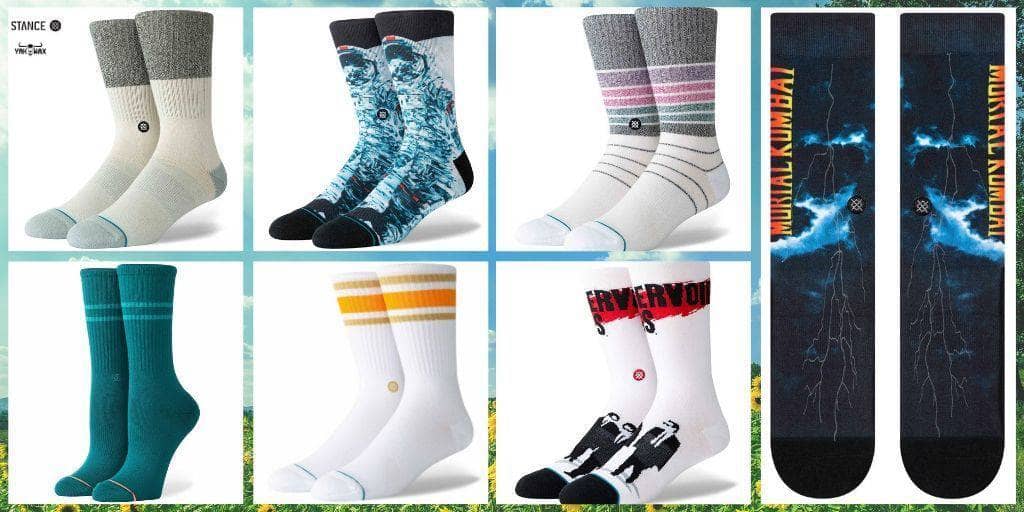 When we think of summer, we think of vibrant colours and patterns that truly bring out the best in someone's getup. Of course, that includes the necessary accessories such as socks to make outdoor activities more comfortable for hours.

Even when you're just strolling at the mall or hanging out with friends, you will need to protect your feet for long hours of walking and standing. This is also crucial if you skate during the summer months to make the most of the bright, warm weather.

This is why we are super stoked to announce the arrival of the Stance Socks Summer 2019 collection here at the Yakwax store. No boring socks here, only the most innovative, colourful and comfortable as always, from the world's number one sock brand Stance!
Browse below for our top five picks from this Stance socks delivery
If you love cosmic designs and multi colour theme, the Stance x Michael Kagan - Thoughts of Other Socks (Black) are perfect for your summer shredding getup. Wear them with your favourite shorts, jeans and pants for almost any type of activity.

If you love classic socks, the Stance Boyd 4 Socks (Tangerine) are ideal for any situation and activity. These are durable and designed specifically to support your feet on the right places, so you can shred without worries.

For comic books and superhero fans, the brightly coloured Stance Deadpool Stripe Socks (Red) are ideal for shredding in shorts! Show off those bold colours and design as you shred the streets.

The Stance Wair Socks (Natural) are perfect for fans of one of skateboarding's icons. These socks from the Ishod Wair signature collection have eye-catching print on premium nylon blend, making them statement pieces of your skate getup.

For ultimate comfort and style, the Stance Robert Socks (Orange) are top options. Made with Stance's Butter blend material that ensures lightweight and airy socks that you can wear for hours on end while skating or hanging out.

Socks have never been this interesting, cool and amazing. Thanks to Stance's innovation and quality, you get to wear these socks that truly provide the much-needed feet support with ample amount of style.

Order yours today at Yakwax with our superb FREE UK delivery!