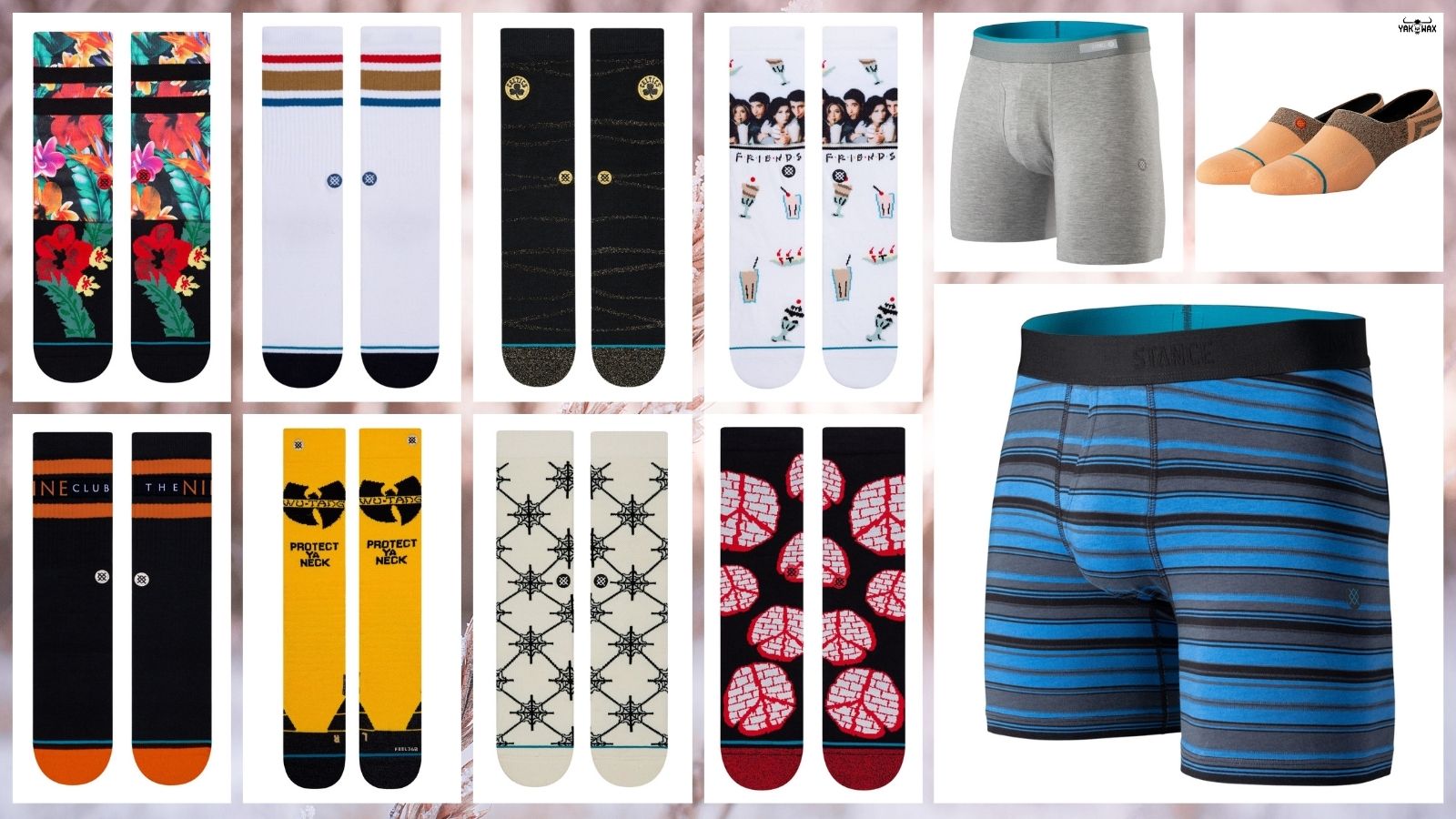 Winter time is still around the corner. and there's always a reason to shop and stock up on essential accessories to complete and complement your surf/skate getup. Of course, there are the usual staples that we see from the outside such as cool tops, bottoms and footwear. But what about those underneath that provide extra comfort and a layer of warmth during the cold months?

You guessed it - socks and underwear. These items are usually the most underrated and overlooked when it's time to shop. While there are riders who understand the importance of these items, there are others who are not as keen. So, if you love to ride or enjoy outdoor adventures even in the winter months, it's best to have proper boxers and socks on-hand.

This is why we are super stoked to announce the arrival of the Stance Socks & Boxers Winter 2020/2021 Drop here at the Yakwax store! Choose from a wide array of socks and boxers that come in various colours, designs and styles.

Browse below for our top five favourites from this stance socks and boxers delivery
If you're an avid snowboarder, the rad Stance Konsburgh Ski/Snowboard Sock (Black) will keep your feet dry, warm and comfortable during a shredding session.
For a touch of cool and colour underneath your favourite bottomwear, the new Stance x Wu Tang Hive Wholester Boxer Brief (Black) is the perfect option. This boxer brief is made of lightweight and soft cotton blend that ensures comfortable wear.
Whether or not you love hot sauce or anything spicy, the rad Stance x Sriracha Socks (Red) will always be an interesting and quirky pair of socks to wear with your favourite shoes.
Add a dash of art and whimsy on your regular shredding outfit with the new Stance x Mister Cartoon Toonz Socks (White). These socks are lightweight and comfortable to wear, and quite suitable for any type of footwear in your collection.
If you need super comfy underwear to match your active lifestyle, the cool new Stance Handles Wholester Boxers (Grey) is the perfect choice. This is made with Stance's signature Butter blend material that ensures lightweight, itch-less and comfortable wear anytime, any day.

No matter the season, you deserve better, comfortable and top-notch socks and underwear that will last. Whether you're an active individual or someone who's looking for comfortable, quality socks and boxers, you deserve to find an item or two from the Stance Socks & Boxers Winter 2020/2021 Drop. Available here at Yakwax with FREE UK delivery!