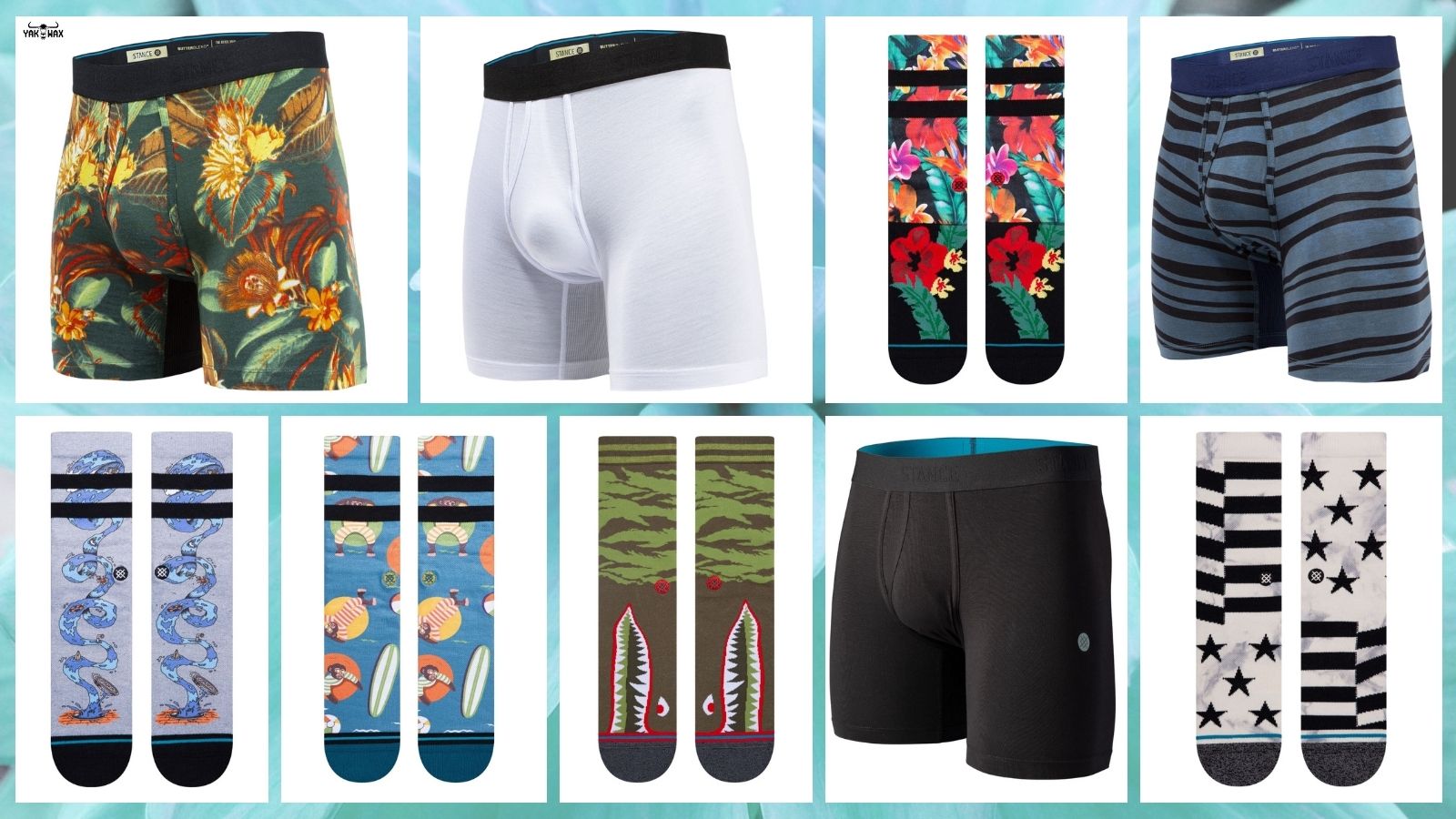 A complete spring-summer skate getup should include what's underneath and unseen. Oftentimes, socks and underwear are the last items on the list when it's time to update on essential skate wear. Maybe it has something to do with visibility, since underwear and socks are not often seen from the outside; but they are necessary pieces of clothing that can provide extra comfort, warmth and support to those crucial areas.
While many riders are aware of the benefits and impact of proper underwear and socks to day-to-day activities, some are just discovering them through word of mouth and recommendations from fellow skaters. Knowledge of topnotch brands in the underwear and socks categories is one way to know where to find such quality items that can enhance your sports and outdoor clothing. One of our favourites is Stance. The brand is world-renowned for their innovative men's underwear and socks which are made with proprietary blend of materials. This combination of superb design and materials make Stance socks and underwear among the world's most sought-after.
This is why we are stoked to announce the arrival of the Stance Men's Socks & Underwear Spring 2021 drop here at the Yakwax store! Whether you need only the basic pieces with minimal design and colour scheme, or you want a to start a collection of cool and uniquely designed boxers and socks, this collection has everything you need.
Browse below for our top five picks from the Stance Men's Socks & Underwear Spring 2021 drop
Add a bit of whimsy and colour to your getup (even without showing it to the world) with the Stance Atelier Wholester Boxer Brief (Multi). This boxer brief is a must if you need ultra comfortable underwear on a super busy shredding day!
Your feet should be a priority when it's time to shred your heart out this season! The rad Stance Kukio Socks (Black) provides ample feet support and comfort that you require on hectic shredding days.
An avid skater deserves only the most comfortable underwear to protect and support during the most active days outdoors. The Stance Regulation Boxer Brief (Heather Grey) is an absolute must this season, so you can fully enjoy shredding for hours.
Reducing the effects of impact and fatigue on your feet can be done with the rad Stance Tropical Warbird Socks (Blue). These socks are definitely made for skating and other outdoor activities to ensure feet are protected and supported on the right areas.
Skating for hours will require proper, comfortable underwear to protect your skin and crucial areas from friction. The Stance Drake Boxer Brief (Charcoal) is perfect for riders and anyone with an active lifestyle who enjoys lots of movement.
Comfort and support are of utmost importance when you ride this season. The Stance Men's Socks & Underwear Spring 2021 drop has a great collection to start off an active shredding season without sacrificing your comfort and style. All with FREE UK delivery when you order at Yakwax!