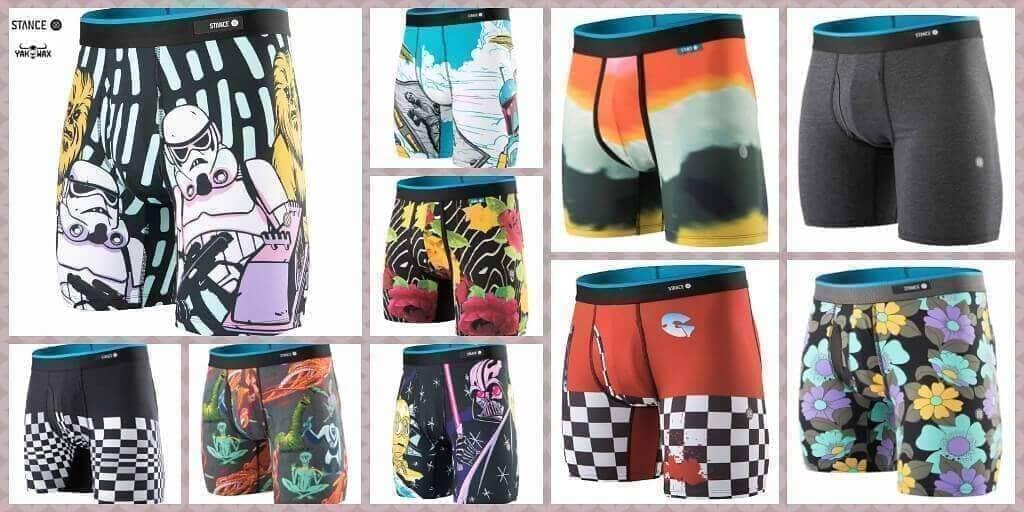 Guys, it's that time of the year to sort out your underwear drawer and throw away the old stuff. Don't be one of those who keep holding on and wearing their super loose briefs just because they are more comfortable to wear.

There are many reasons to wear proper men's underwear, aside from the fact that they provide ample support especially if you have an active lifestyle. While there are men who are compelled to wear just briefs because they've grown up doing so, updating your underwear to something more stylish and innovative is a step towards the right direction. Stance is one of the very few brands that focus mainly on innovating men's underwear because they are meant for guys who are in search of better, more comfortable and quality underwear.

We are so stoked to announce that the Stance Boxers Holiday 2018 collection has landed here at the Yakwax store! You get to enjoy not only the most comfortable boxers, but the most stylish and colourful designs on underwear that you won't find anywhere else.
Browse below for our top five picks from this Stance Boxers delivery
For Star Wars fans, the Stance x Star Wars Vader R2 Boxer Briefs (Black) are the perfect underwear and collectible item. If you want a fun, colourful and comfortable underwear, this is one of the best options to grab this season.

The Stance Deep Sea Boxer Briefs (Black) are among those uniquely designed underwear for men that you won't easily find. This is an ideal gift to your pal who loves fishing and watersports, or for yourself.

The Stance Urban Legend Boxer Briefs (Black) combine an interesting theme, colourful design and comfort - perfect for guys who love uniquely designed underwear.

If you haven't tried wearing one of Stance's boxers, the Stance Squared Off Boxer Briefs (Black) are a must-have. Made with the company's proprietary Butter Blend for breathability and comfortable fit.

The Stance Sunset Wash Wholester Boxers (Green) provide superb fit, comfort and breathability. For the active guy who appreciates comfortable and properly constructed underwear, this is the perfect pair for you.

If you are thinking of what to get this Christmas, this is the best time to shop for new underwear - a gift to yourself to complement your active lifestyle. Order the most stylish and comfortable underwear from the Stance Boxers Holiday 2018 collection right here at Yakwax. All with FREE UK delivery!