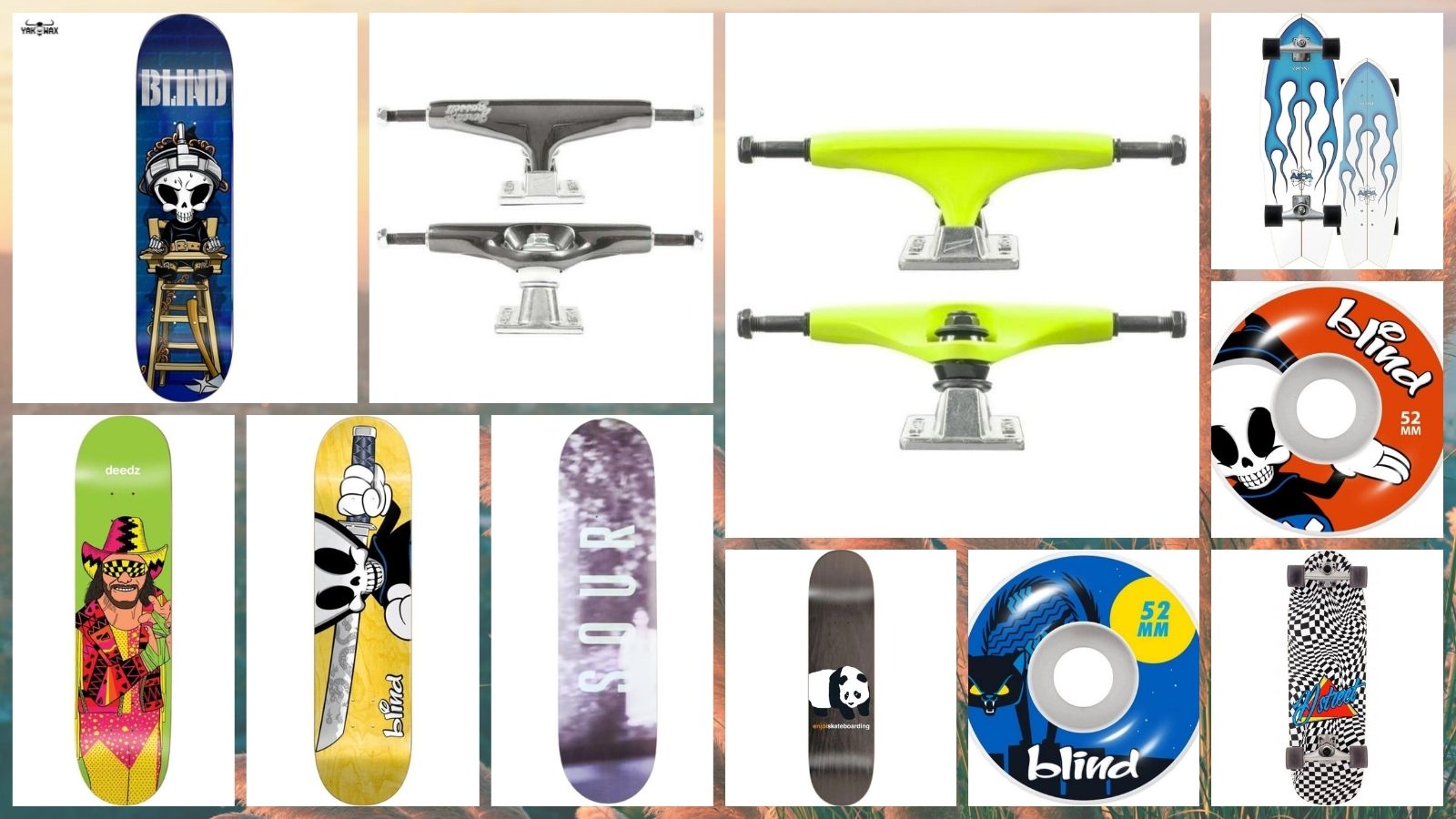 The end of season, and generally end of the year, is a great time to check up on your skateboard from top to bottom. It's ideal to update and/or upgrade your ride whenever you feel there's a need to do it, especially when the moving parts are already worn out.
While you're not always required to replace or update your entire board, the crucial skate components are always necessary to ensure your safety and performance. Skate trucks and wheels are often the most tortured parts of your board, so it's essential to check them regularly and every time before you set out for a ride. Skate decks, on the other hand, will always depend on how you usually ride or your riding style. There are decks that can withstand even the most tortuous situations; but then again, it's best to assess your deck every time you go out for a shred. If you feel that replacement is inevitable, it's best to search and choose from a few complete skateboards available out there. Depending on your skill and riding style, there's always a complete skateboard that will fit your preferences.
This is why we are super stoked to announce the arrival of the Skateboard Components Holiday 2021 Drop here at the Yakwax store! There is definitely something for every rider in this collection, so we hope you'll find whatever you need for you to be able to enjoy skating this season.
Browse below for our top five picks from the Skateboard Components Holiday 2021 Delivery
If you love cruising and speed skating, the rad Blind Nine Lives 52mm Skateboard Wheels (Blue) will take your experience further. These 52mm/99a skate wheels are classic street wheels that will let you enjoy shredding each and every time.
If you're an avid rider of surfskates, the cool D-Street Aztec Baja Surfskate Skateboard (Multi) is a must-have this season. This eye-catching Aztec design inspired surfskate also has an 80's shape, and also great for making smooth turns.
This funny and vibrant Enjoi Berry Body Slam Skateboard Deck (Yellow) is what you need if you love skating, artsy designs and body slam. This board is perfect for this season and onward, especially if you want something new and colourful to ride on.
A low concave board in black and white can surely make a statement while riding the streets and parks - that's why the cool Sour Army Skateboard Deck (Black) is the perfect option if you're needing to replace your old deck.
When you need a new set of lightweight, durable skate trucks, the brightly coloured Tensor Alloys Team Skateboard Trucks (Safety Yellow, Pair) will make your shredding this season more enjoyable. These trucks are not just eye-catching - they are designed to do smooth turns, are durable, and ideal for all types of riding.
If it's time to go out again for a skate, make sure your ride is in good condition for you to enjoy long hours of skating. Check your board and its parts before skating, and if you need new components or a complete board, the Skateboard Components Holiday 2021 Drop is worth checking out! You'll get FREE UK delivery when you order right here at Yakwax!