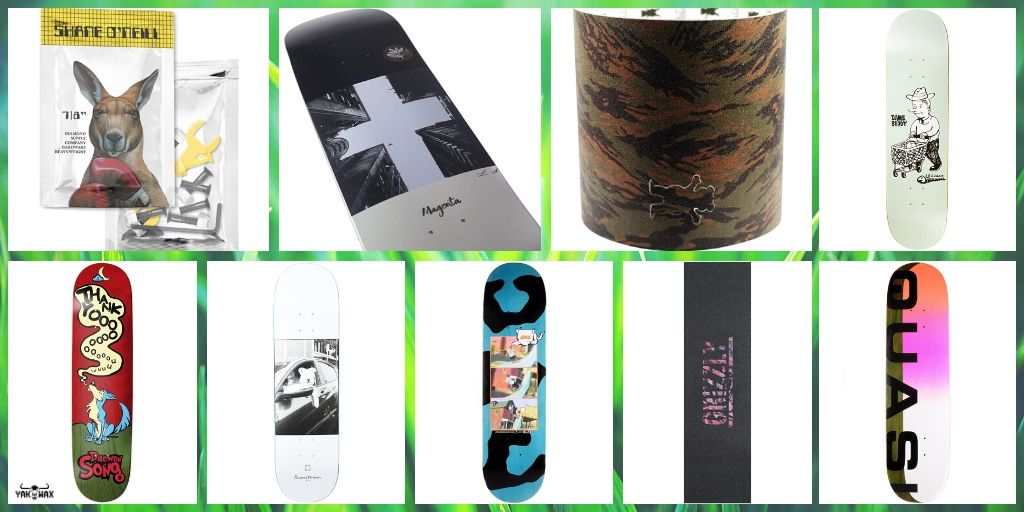 Skateboarding is more fun during the spring and summer months when the weather is warm, so you can really sweat it off as you shred. Aside from shopping for more airy and comfortable clothes, it is also ideal to look for new skating gear and components to ensure you'll have more time shredding than fixing up that tired, old board.

Skate decks, hardware and accessories will always end up battered after years of shredding. These items will inevitably suffer from the usual wear and tear, and will eventually need replacement. When you have used them for more than a year of hard shredding, you will see the evidence or damages on certain areas.

When it's time to replace your skate deck, grip tape and/or hardware, don't ever hesitate to do so. These parts should always be replaced whenever necessary to ensure smooth and safe rides all the time. You may need to get them replaced separately or at the same time, depending on your situation.

This is why we are stoked to announce that the raddest skate decks and gear for Spring 2020 have just landed at the Yakwax store! Make sure you are ready to skate this season by replacing or updating your board, hardware and other skate parts.
Some of our faves from this Skateboard Deck delivery
This rad Alien Workshop Yaje Popson x Burial Skate Deck (Black, White | 8.357") is one of today's most in-demand collab deck. Made with 7-ply Canadian maple wood, this deck will surely be one of your favourite rides this year!

When you're tired of plain black grip tape, the new Grizzly Appleyard Camo Grip Tape (Camo | One Size) is the one to go for this season. This camouflage grip is what you need for long-lasting rides under the sun.

For those who need a shorter deck, the new Magenta Innerchild 3D Skateboard Deck (Black | 7.875") is not your ordinary skate deck! It's more fun and interesting with its 3D graphics that can be clearly viewed with a pair of 3D glasses that comes with it.

When you need to stock on skateboard hardware, the new Diamond Supply Co. O'Neill Pro Hardware Bolts (Black, Yellow | 7/8") are all you need. Complete with Allen wrench and 8 nuts+screws in black and yellow.

If you need a board for high-performance shredding, the new Thank You Red Planet Daewon Song Skate Deck (Red | 8.0") is the perfect option. Made with 7-ply maple wood, this deck is durable and flexible, and ideal for your riding style.

No need to wait to wait for the summer months to update your skateboard gear, hardware and accessories when you can get them right away here at the Yakwax online shop. FREE UK delivery when you order today!