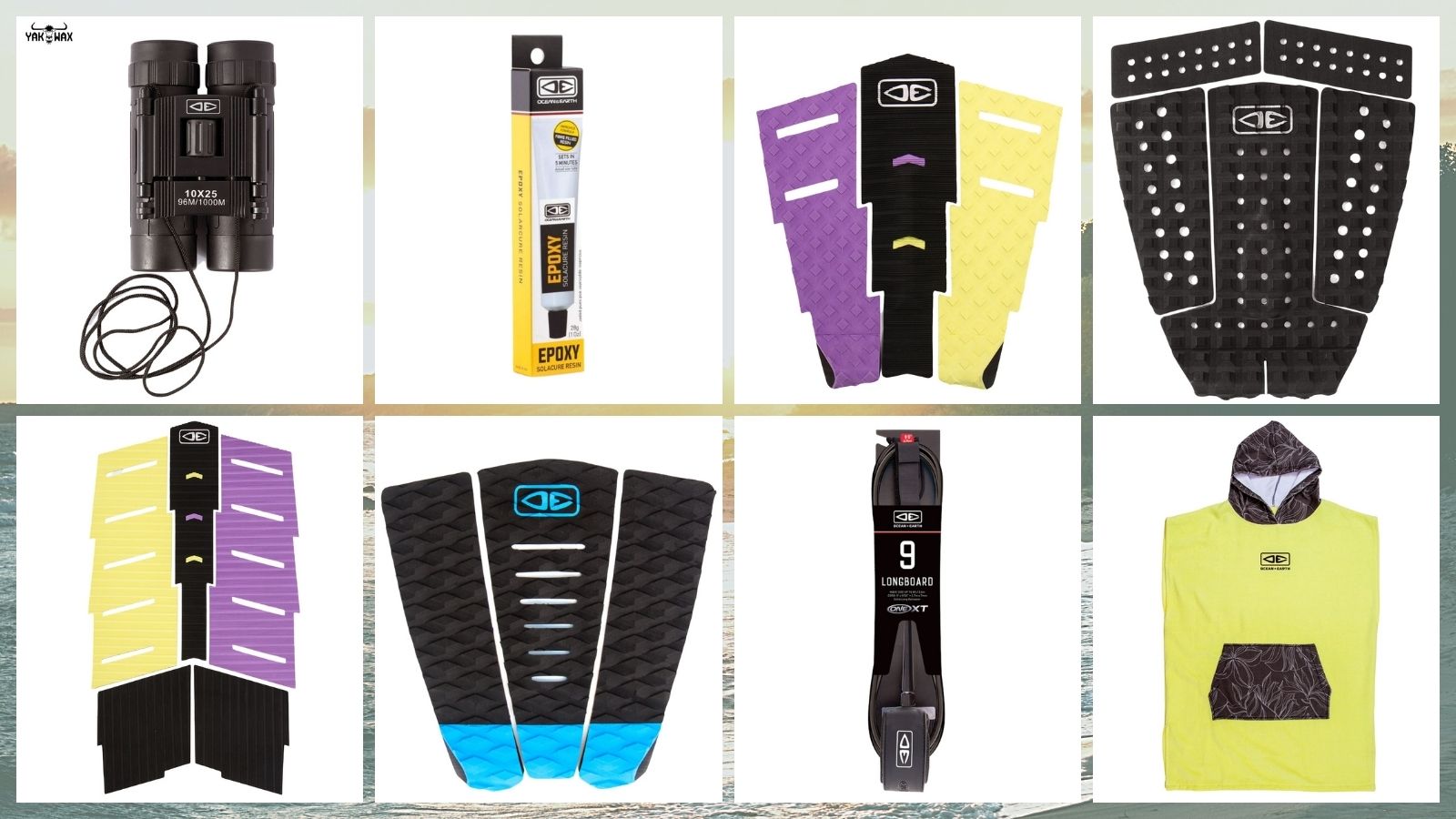 Any surfing session should be worthwhile especially during the warmer months. Summer to fall months are lingering, so it's best to make the most of these times to enjoy the waves.
One of the most important factors that can make your surfing adventure more enjoyable is having the essential items you need in your travel bag. Of course, an extra surfboard leash will always come in handy even when you already have one attached to your board. Other surf accessories that can enhance your overall experience and enjoyment are traction pads, ding repair kit, and change robe/towel poncho, among other surf/swim essentials. These items can be easily included in your bag, since they are not too heavy or bulky.
The choice of brand is always up to you. However, if you're looking for branded surf products, Ocean & Earth surf leashes and accessories are among the world's most popular. The brand is known for their innovative surf products and decades of experience in the industry.
If you're searching for new surf accessories, you're at the right place!
We stoked to announce that the Ocean & Earth Surf Leashes and Accessories Summer 2021 Drop has arrived here at the Yakwax store! With plenty of options, you can be sure your next surfing adventure will be a blast.
Browse below for our top five picks from the Ocean & Earth Surf Leashes and Accessories Summer 2021 Delivery
It's best to check the waves before riding one. So, grabbing the Ocean & Earth Surf Check Binoculars (Black | One Size) will ensure you're shredding the best waves this season!
The perfect surf accessory every female surfer should have is the cool Ocean & Earth Ladies Front Zip Hooded Poncho (Navy). This lightweight poncho will keep you dry and warm after a good ride!
When you need a quick fix for minimal dings and damages on your board, the Ocean & Earth UV Solacure Resin Surfboard Repair (1oz) will let you enjoy more time riding than worrying! Make sure you have this repair kit on-hand every time you head out for a surf.
Keep your feet on your board with the rad five-piece Ocean & Earth Dakoda Walters Front Foot Pad Surfboard Grip (Multi). With multi-directional groove patterns and super thin construction, this front foot surf pad provides ample grip without the added weight.
If you need more speed for a more thrilling ride, the Ocean and Earth 6ft Slimline Lightweight XT Comp Leash (White) is the perfect option for you. This comp leash is lightweight and durable, and designed for minimal drag and enhanced speed.
It's not yet too late to enjoy a more fun and lasting surfing session this season. When you have all the right surf accessories, you can ensure that every ride is worth it. So, make sure to check the Ocean & Earth Surf Leashes and Accessories Summer 2021 drop to find what's best for you. All with FREE UK delivery when you order here at Yakwax!