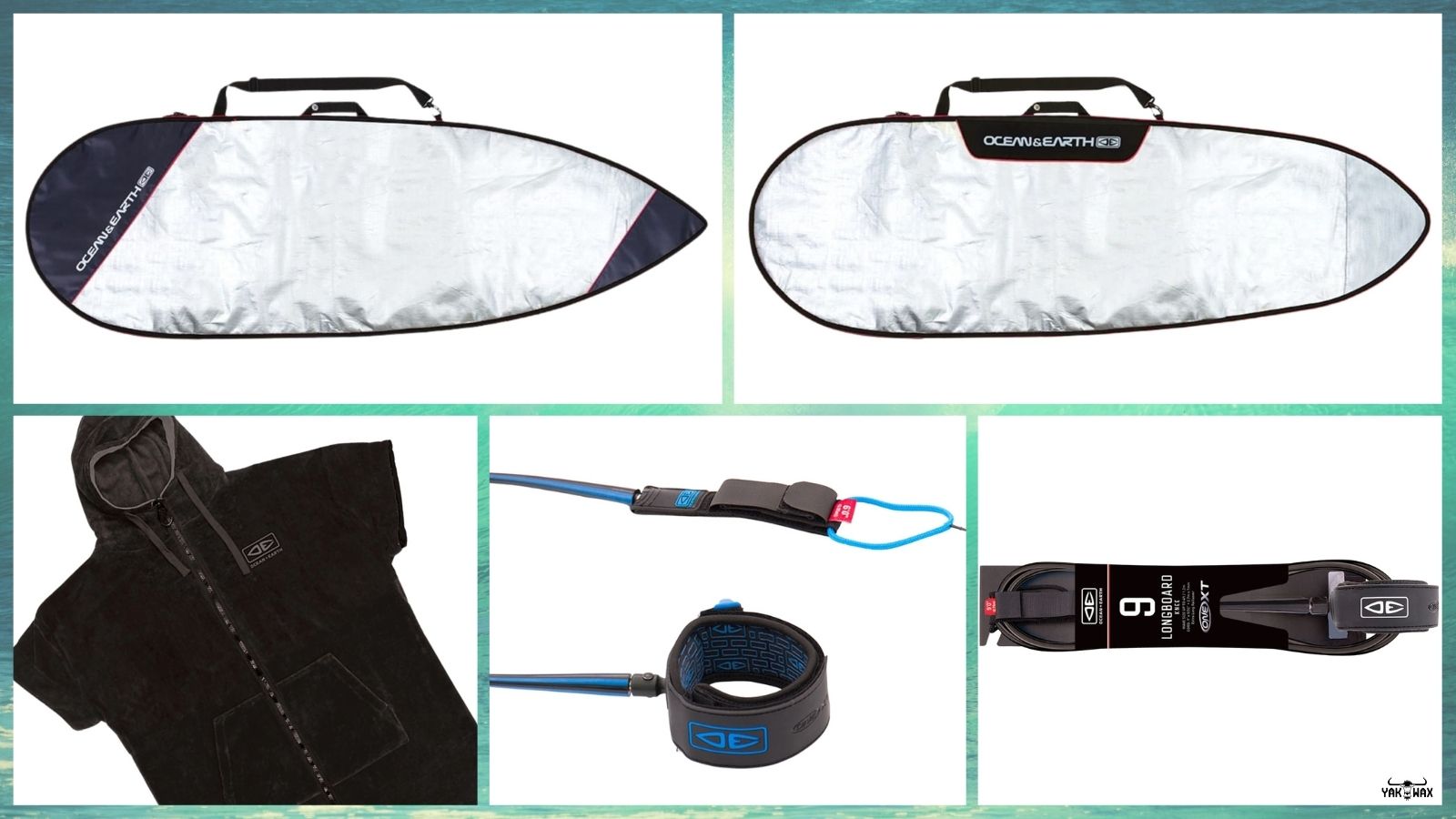 Summer is the season for surfing, that's why you need to check up on your gear and accessories to make sure you're well-equipped on your next adventure. You may have a new board to ride the waves, but it's also necessary to have surf accessories on-hand.
Among the most important surf accessories that riders must have are surf leashes, board bags and towel change robes. These are not hard to find, quite inexpensive, and available in various types, colours and sizes. If you're the type of rider who sticks to one brand, you will find a variety of accessories being carried by various surf brands. One of the most popular names in surf accessories is Ocean & Earth. The Australian brand is renowned for creating "the world's strongest leash" that both amateur and professional surfers love.
This is why we are stoked to announce the arrival of the Ocean & Earth Surf Accessories Summer 2021 drop here at the Yakwax store! Make sure to grab what you need for this summer's surfing adventure.
Browse below for our top five picks from the Ocean & Earth Surf Accessories Summer 2021 delivery
Don't leave home without the new Ocean & Earth Dawnbreaker Hooded Poncho (Black). You'll definitely need this when changing from your dry clothes to your wetsuit, and vice-versa, while also keeping you warm.
If you love riding bigger waves, the Ocean and Earth Premium One XT Leash (Black/Lime) is the ideal option. Keep your board within reach and within a safe distance with this leash.
If you ride a shorter board, the new Ocean and Earth Barry Basic Shortboard Surfboard Cover 2021 (Silver/Red) is the best board bag for you. This protective surfboard bag is ideal for travelling or long-distance surf adventures.
Avoid getting tangled while shredding on your longboard with the new Ocean and Earth One XT longboard Knee Comp Leash (Black). This superb knee comp leash is made with premium materials and engineered design to keep you shredding with less hassles.
Make sure you're keeping your board in an Ocean & Earth Barry Basic Fish Board Cover 2021 (Silver/Red) to protect it while travelling or when not in use.
Being ready for summer surfing will always include preparing the necessary items you need to enjoy shredding for longer. So, make sure to shop from the Ocean & Earth Surf Accessories Summer 2021 drop to complete your gear! All with FREE UK delivery when you order at Yakwax!