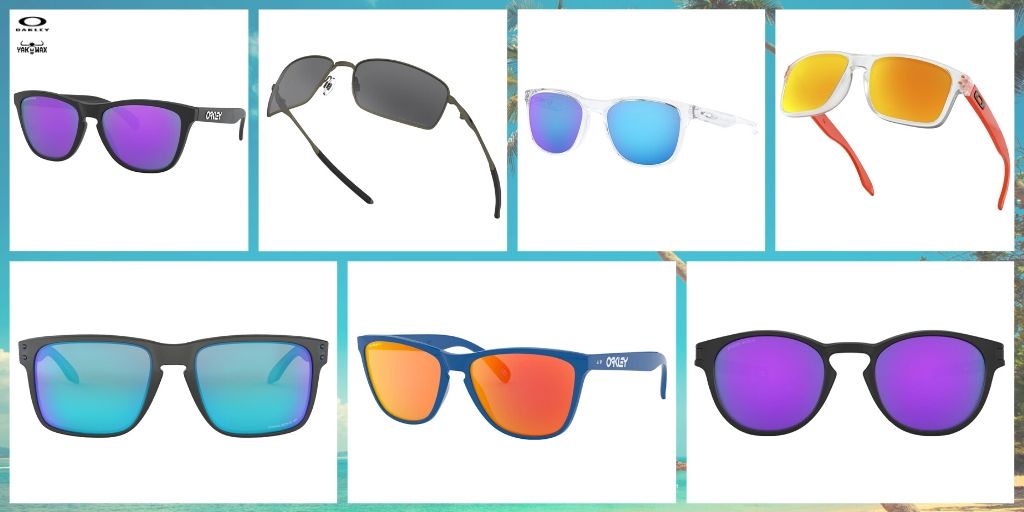 The warm weather is an invitation to go out and enjoy the outdoors. But the harsh UV rays of the sun could be a bit discouraging especially if you have sensitive eyes. For professional athletes who require to go out and practice their sport, proper eye protection is needed to ensure they are not distracted and uncomfortable.

For skaters, surfers and snowboarders, proper eyewear will always be a part of their lifestyle accessories when it's time to go out and stretch those muscles. Sunglasses and goggles are typical eyewear for these folks, but it takes the right pair to make sure they are durable enough to withstand the wear and tear, and the type of environment these guys go to.

You might think that it's expensive to buy those high-end sunglasses, but there are stylish ones that are truly made for such conditions and active individuals. Oakley is one of the world's renowned brands in quality sunglasses because they are focused mainly on function and lens quality. However, these shades are also so stylish and cool that anyone can wear them either for sport or fashion.

This is why we are stoked to announce the arrival of the Oakley Sunglasses Summer 2020 Drop here at the Yakwax store! Choose from a superb selection of shades with UV protection and innovative construction that you won't find from other brands of sunglasses.
Browse below for our top five picks from this Oakley sunglasses delivery
If you need shades to protect your eyes that also exude a great amount of style, the rad Oakley Eyejacket Redux Sunglasses (Planet X Blue/+Red Iridium) has all you need and more. These anti-glare UV sunglasses are durable and ideal for those super bright shredding days!
If you love classic black/grey shades, the Oakley Holbrook Sunglasses (Matte Black/Prizm Grey) will fit your style perfectly. These shades offer glare reduction and super clear vision to ensure you have 100% visibility while enjoying your favourite boardsport.
When you need ultimate glare protection and visual accuracy, the rad Oakley Clifden Sunglasses (Matte Back/Prizm 24k Polarised) provide these features among others. These shades are comfortable to wear, lightweight and durable.
If you love big sunglasses for maximum eye protection, the new Oakley Holbrook XL Sunglasses (Grey Smoke/Prizm Sapphire Polarised) will be your new favourite eyewear! These shades are made with innovative materials and lens, so you can enjoy the outdoors without being bothered by the bright sun rays.
The new Oakley Frogskins 35th Sunglasses (Primary Blue/Prizm Ruby) will let you enjoy more crisp and clear scenery without the bulk and weight of old style shades. These sunglasses are lightweight, pliable and shock-resistant, so you can wear it all day while shredding!

Sunglasses will always have a place in anyone's lifestyle - whether you love sports or fashion, and all sorts of outdoor activities, they provide protection for the eyes and effortless style. So, make sure to browse the Oakley Sunglasses Summer 2020 Drop here at Yakwax to find what suits your style and needs. All with FREE UK delivery when you order today!