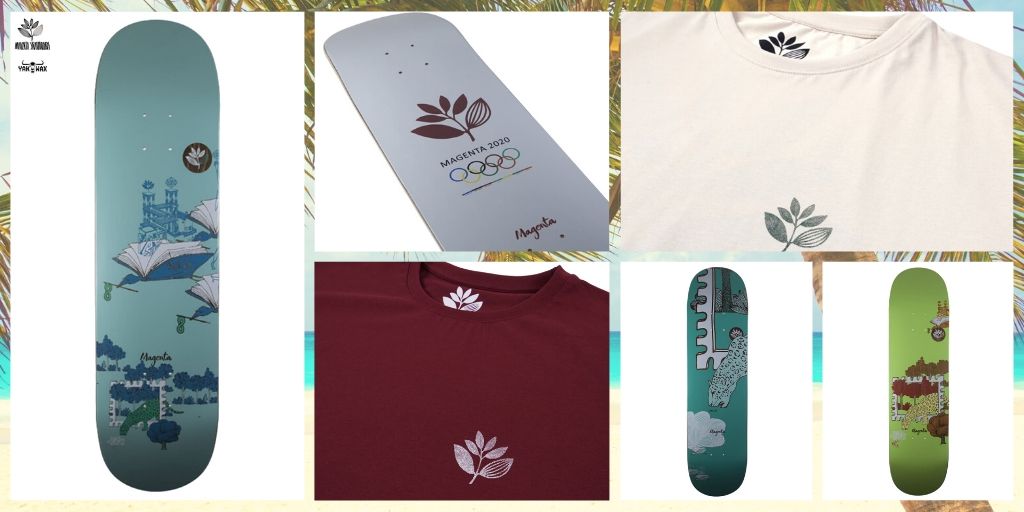 When you're not a fan of skate clothing and gear that are too loud or overly bright/colourful, there are very few options out there that can match your distinct taste. Often times, skate fashion is represented by bold colours, statement pieces with designs and colour scheme that could be thought provoking or 'in your face' kind of way. During the warm months, you will see these types of clothing and skate gear especially among the youth and those who have a rebellious or edgy style.

But not all skaters and skate fashionistas are after such bold pieces to flaunt during the spring-summer months. Many of them still prefer the chill, laid-back and tasteful designs that show the mellower side of skate style. There are pieces such as men's tops that may be colourful, but artfully done to represent the artistic and creative flair of many iconic figures in skateboarding. There are also neutral and sometimes muted designs that are simple and minimal, in general.

This season is the best time to try out new skate designs and colour schemes that are more mature, tasteful and artistic as well. One of the very few brands that offer them is the French skate brand Magenta. They are true creators of artsy and tasteful skate decks and clothing that reach many corners of the globe. It's also safe to say that they have garnered fans and followers among non-skaters as well.

This is why we are stoked to announce the arrival of the Magenta Summer 2020 collection here at Yakwax! Upgrade your skate style with the latest and coolest tees this season from one of Europe's top skate brands. If you need a new deck, go ahead and choose from this collection's superb selection to match your style.
Browse below for our top five favourites from this Magenta skateboard delivery
If you're fond of logo t-shirts with front and back print, the new Magenta Points Plant T-Shirt (Natural) is an ideal option this summer. This tee is perfect for those of you who do not like super bold designs on a summertime top, so you can pair this with any coloured trousers and jeans.

If you've been looking for artist-designed skate deck, the new Magenta Nils Inne Guest Artist Skate Deck (White) is something you shouldn't miss! The brand is known for one-offs and limited number of guest artist decks, so better grab this one before they run out.

If you need a bit of coverage from daytime sun rays or those odd nippy afternoons, the Magenta Points Plant Long-Sleeved T-Shirt (Wine) will keep you comfortable and stylish for a long time. This tee pairs well with jeans and skate shoes for that laid-back appeal.

Pro model skateboards will always be among the favourites, so make sure to get the new Magenta Gunes Ozdogan Skate Deck (Green, 7.75 inches) if you've been meaning to shred on one for a long time. You can expect a durable and poppy deck when you choose this pro model for season's shredding.

It's always great to ride a colourful skateboard especially during the warm months of the year. The new Magenta Stamp Skate Deck (Green) is one of the latest options you should try and shred on for its durability, refreshing colour scheme and quality.

Make sure to check the Magenta Summer 2020 collection if you're searching for new tops and decks to complete your summertime shredding! All with FREE UK delivery here at Yakwax.