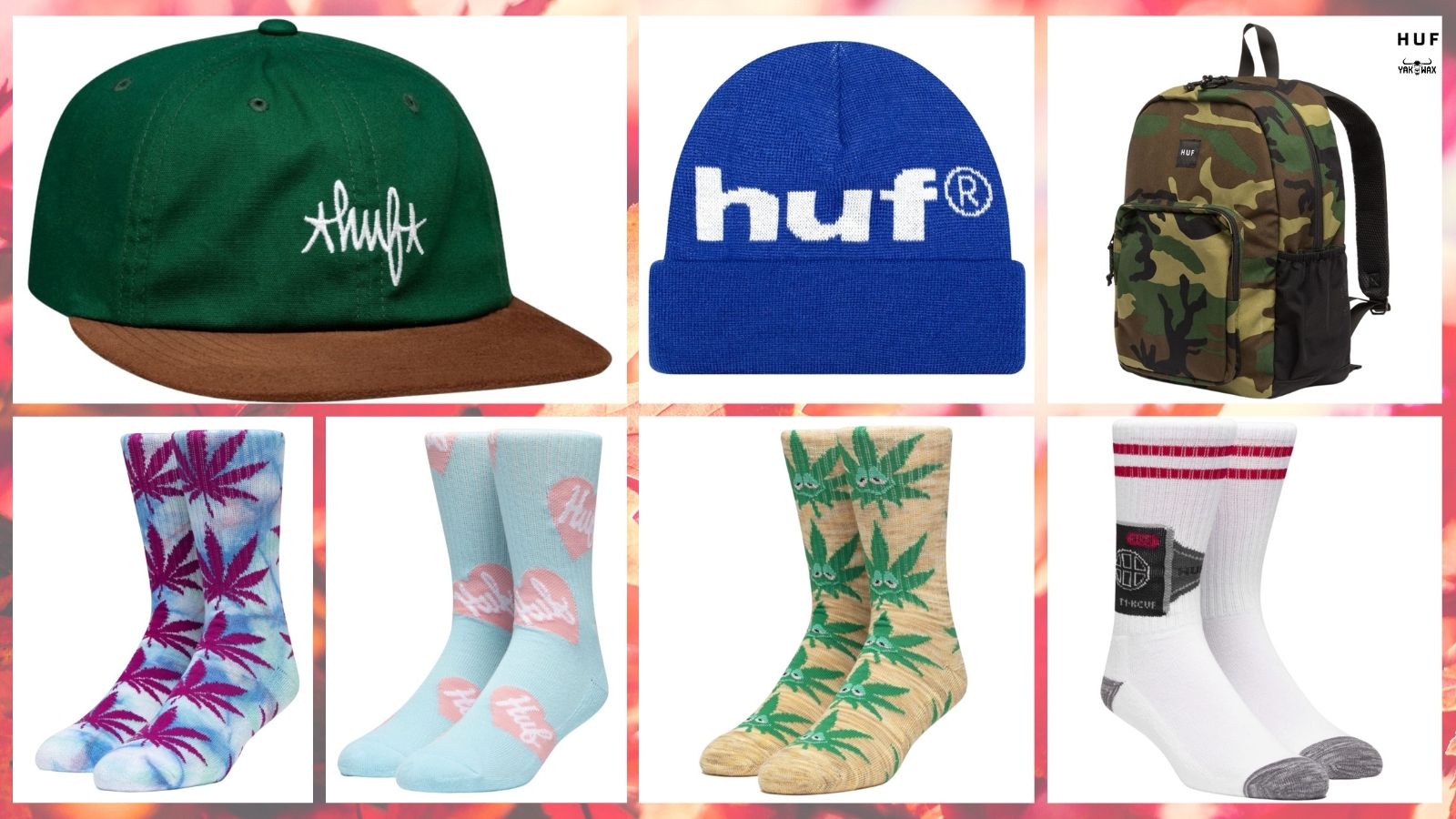 Fall getup should be complemented with proper accessories - not just to accentuate or make you look cooler, but to protect you from the nippy days and nights.

Often times, shredders and outdoorsy individuals are seen wearing beanies or baseball caps no matter the season. This is because these items protect the wearer from bright glares or chilly/breezy situations.

Another much-needed items are socks, especially those that are a bit thicker than summertime socks. These protect the feet from blisters and injuries, especially if you're a skater or any other type of sports practitioner. Socks also keep the feet warm during the colder months, and there are specialised ones that also wick away moisture to prevent stinky feet.

Other accessories that will always come in handy no matter the season are bags and backpacks. These items are often designed with compartments for several pieces of clothing, accessories and small gadgets.

If this is the season for you to shop for fall skate and outdoor accessories, it's best to go for a brand that delivers superb products. Huf is one of the many, but quite distinctively stylish when it comes to sports fashion.

This is why we are super stoked to announce the arrival of the Huf Accessories Fall 2020 Drop here at the Yakwax store! Don't miss out on rad headwear, socks and other rad items you can utilise during this fall's skating sessions.
Below are our top five picks from this Huf caps, bags and socks drop
For classic styling without effort, the new Huf 1993 Logo 6 Panel Cap (Black, One Size) is the perfect solution. This corduroy cap is ideal for protecting yourself from sun glares and those warm shredding days. It's best for any of your shredding and hanging-out getup.
Add a bit of quirkiness to your skating outfit with the new Huf Green Buddy Socks (Yellow). These socks are not just for fun as they are designed to protect and cushion your feet while shredding.
For a bit of whimsy and sunshine while shredding on a dreary fall afternoon, the Huf 98 Logo Beanie (Yellow, One Size) will surely add that much needed colour. This bright beanie is made for comfort and warmth, and will go very well with any of your shredding getup.
The cool new Huf Haze Contrast 6 Panel Cap (Forest, One Size) is a two-toned cap with minimal design that can simply 'fit in' with any of your fall shredding getup. If you love the outdoors and shredding, this cap is perfect for all sorts of outdoor fun and activities.
If you love quirky accessories to complement your fun-loving side, the new Huf House Arrest Sock (White) will surely fit your style. These socks are made for shredding and other outdoor activities, so you can enjoy your favourite sport/activity without compromising comfort and protection on your feet.

Huf is known for providing excellent skate style clothing and accessories with some edge and non-conformance to the norm. If you need that hint of cool and intrigue to your skate and outdoor style this season, the Huf Accessories Fall 2020 Drop is worth checking out. All with FREE UK delivery when you order at Yakwax!