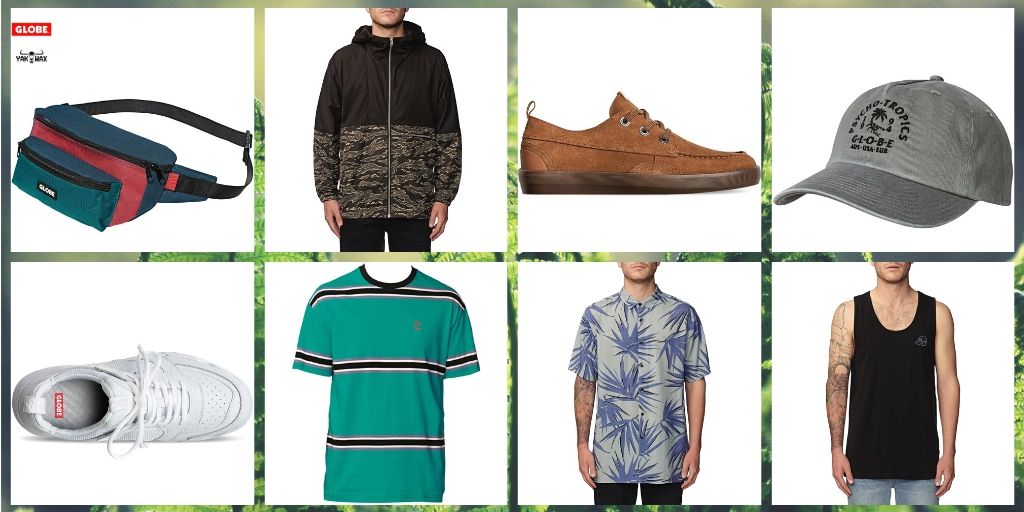 It's a great season to stock up on new and exciting apparel, accessories and footwear. Usually, sporty and active individuals look for items to wear that are great for all seasons and situations. Casual and sports wear are the most common in the wardrobe, but that does not mean the clothes, shoes and accessories are sub-par.

Whether you are fashion conscious or not, when you are involved in some sort of sports and outdoor activities, you know the go-to brands that offer the coolest, quality items. It is easier to choose when you have a brand that resonates in the skate, street and sports communities because they are among the most active and they know first-hand the quality, styles and designs they are getting from these big names.

Among the top brands that have been in the industry for many years and still consistent in delivering cool and stylish apparel, shoes and accessories that many skaters and street aficionados love is Globe. True to their roots and the skate culture, the brand has evolved with the community and their ever-changing needs through the years.

We are so stoked to receive the Globe Spring 2020 collection here at Yakwax because they've got everything covered - from tops, bottoms, footwear and accessories! This is a complete collection you can browse and shop in one sitting.
Browse some of our favourites from this Globe delivery
When you need high-performance shoes that are finely detailed and designed, the new Globe Encore 2 Skate Shoes (Ensign Blue/White) are the perfect footwear for this season's shredding. These shoes are not just stylishly cool, they are absolutely made for skating with their protective features in the right areas.
This cool-looking Globe Hot Sand S/S Shirt (Pumice) will make your shredding or hanging out time more comfy especially in the warmer months. Quite light, airy and stylish, you can wear this shirt anywhere, anytime with your favourite jeans or trousers, and foortwear.
Whether you need to surf or skate, the Globe Dion Agius Eclipse Boardshort (Tidal Black) is the spring-summer bottomwear you can't do without! Lightweight, moisture-wicking and durable, this boardshort has all the features you need to enjoy long hours of shredding!
When you need to go out and take small personal items with you, the Globe Richmond II Side Bag (Argon Blue) is the perfect accessory especially when you're skating. It has one main compartment for all of your personal belongings like keys, mobile phone and others.

For hat-lovers, the new Globe COF Bucket Hat (Vortex Black, One Size) is perfect for the warmer months. Stand out and stay cool, whether you're shredding or just hanging out with this cool and stylish bucket hat.

Stay stylish and cool this spring and the rest of the warmer months with the latest items from the Globe Spring 2020 collection. Order today at Yakwax with FREE UK delivery!