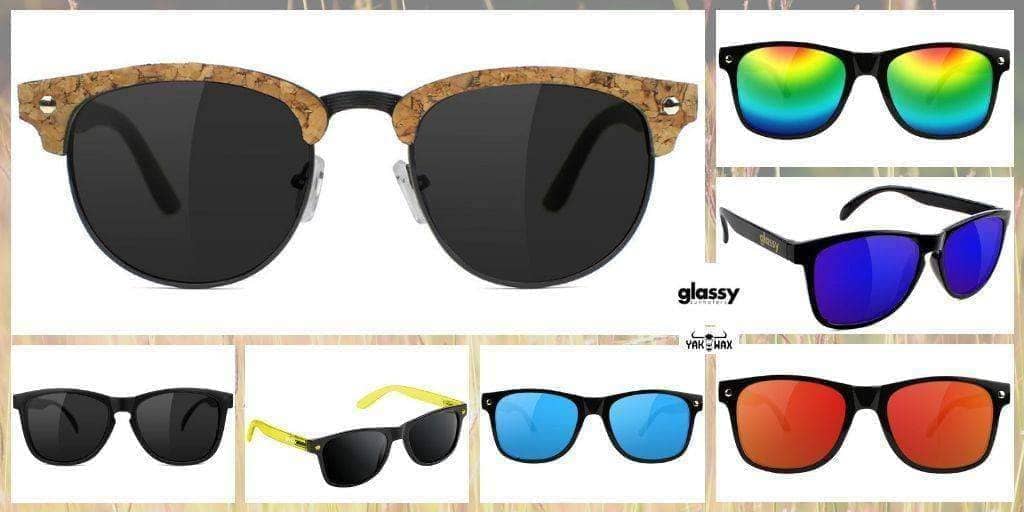 Sunglasses can upgrade your look from simple to stylish no matter the season. But these days, the prices of well-known sunnies brands are too high for people who just want to protect their eyes and add a little flair to their daily getup.

For someone who has an active lifestyle, adding fashion accessories can sometimes add up to the cost of his/her budget. There's cash to set aside for gear and any extra amount can be a bit of a stretch on the budget. Sunglasses may seem like a luxurious item if too pricey. But there are brands that cater to such needs - for eye protection and style - that are affordable and within reach of even the younger consumer. One such brand is Glassy Sun-haters. They provide trendy and colourful sunnies that help protect the eyes from harsh sun rays without being overly priced.

This is why we are stoked to announce that the Glassy Sun haters Fall 2018 collection has arrived at Yakwax! There's a pair sunglasses for everyone - whether you're a board sports practitioner, street style aficionado, guy/girl next door or sunnies collector.
Check our top five picks below for a glimpse of this latest drop from Glassy Sunglasses
These Glassy Morrison Dashawn Jordan Polarised Sunglasses (Black / Cork) will upgrade your style in a cinch! These pair of 'cat eye' sunnies are eye-catching and cool, and can go with any outdoorsy, casual and sporty getup.

Glassy Deric Sunglasses (Dark Grey / Purple Mirror) evoke fun and excitement not just for the wearer, but for anyone who sees you wearing them. These sunglasses are way too cool and can easily upgrade your sporty/skater style vibe.

If you love classic style sunnies with touch of coolness, the Glassy Leonard Sunglasses (Black / Blue Mirror) are the perfect option. You can wear these with any of your favourite getup.

Black frame sunnies never go out of style and Glassy Leonard Sunglasses (Black Mirror) are great additions to your growing collection. Quite stylish, cool and classy that will go very well with casual, sporty and semi-formal wear.

Glassy Deric Sunglasses (Black / Gold Mirror) are great additions to your sporty and casual wear. Black frame sunnies are always on trend and can effortlessly upgrade your overall style.

Sunglasses will always be useful to the outdoorsy and sporty individual. The Glassy Sun haters Fall 2018 collection offers some of today's most stylish sunnies without leaving a huge dent in your budget. Order yours right here at Yakwax and enjoy our amazing FREE UK delivery service!