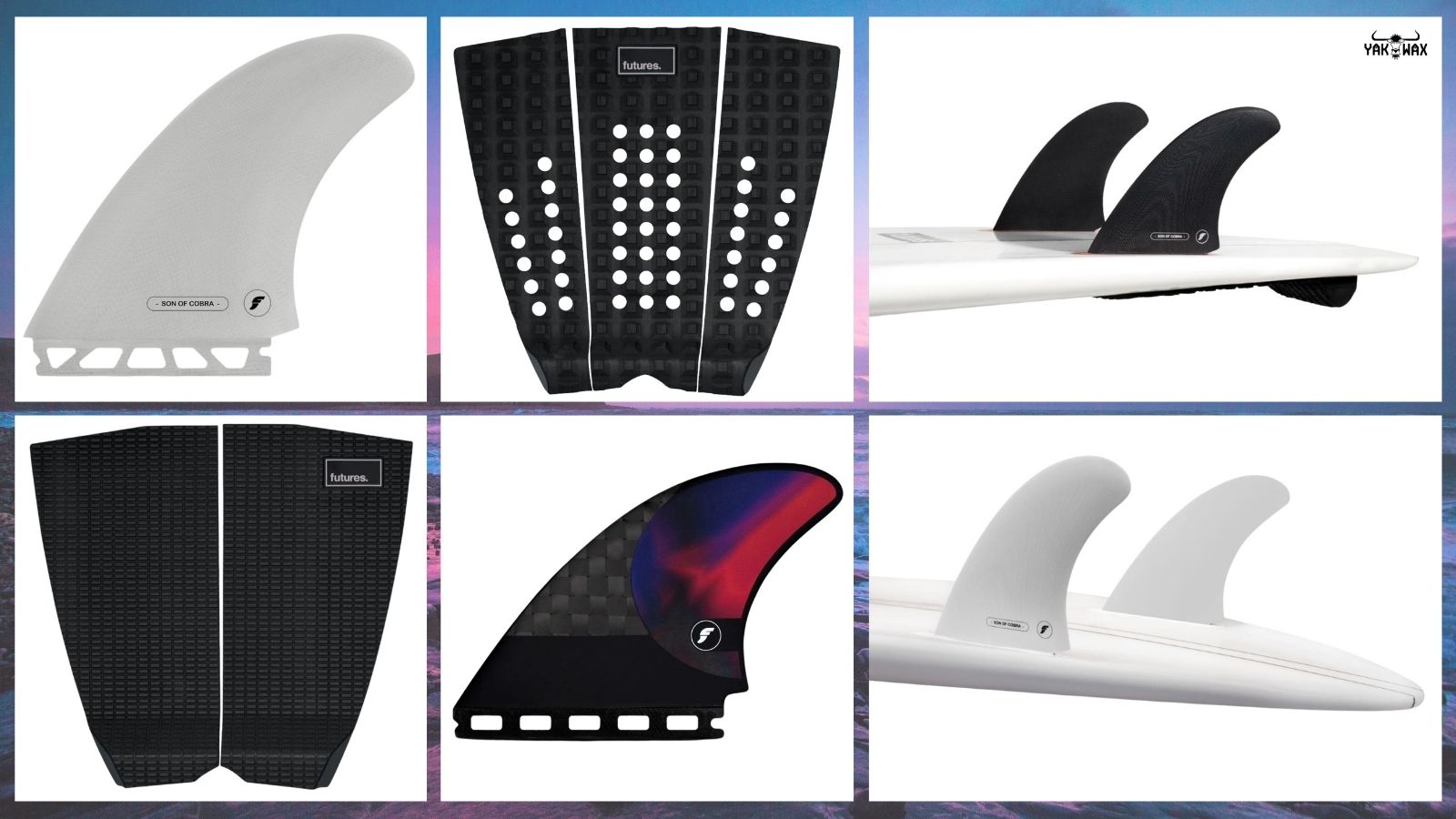 A surfing holiday is one of the most exciting events in the lives of avid riders. The thrill of surfing the cold waters also adds an extra layer of challenge to the rider's skill and abilities. However, with the cold weather and water, it is a must to do thorough inspection of your surfboard to see what's needed an update or replacement.

Typically, a surfboard does not easily break or get damaged unless you've bumped on a rock that mangled your board. The normal wear and tear are quite common on a surfboard and some of its components. These components such as tail pads/deck grips and fins are made to be replaced when they reached their threshold, and the consequence of their wear and tear makes the ride more difficult and uncomfortable.

When it's time to replace those worn out fins and/or tail pads, there's one name that resonates among avid surfers - Futures. The brand is known for their light and durable surfboard and SUP fins that are quite popular among amateur and professional riders.

This is why we are super stoked to announce the arrival of the Futures Fins & Tail Pads Holiday/Winter 2020 collection here at the Yakwax store! Choose the right type of fins and tail pad for your board before you head out on your next surfing adventure.
Browse below for our top five favourites from this Futures fins and grips delivery
For those tight turns, the new Futures Machado Pivot Blackstix Thruster Surfboard Fins (Black Swirl) are ideal to accomplish such feat. These fins are definitely engineered for high-performance surfing
For wide-tailed surfboards, the Ftutures F2P Wildcat Tail Pad Surfboard Deck Grip (Black) is the perfect option. These fins are designed to provide superior grip and board feel.
The new Futures Son Of Cobra Twin Surfboard Fins (Warm Grey, Large) are designed for proper spring and release. They can be paired with any post-modern twin fins.
The new Futures F3P Brewster Tial Pad Surfboard Deck Grip (Black) is designed to fit a range of surfboard tail shapes. This deck grip is also designed with ample grip, thanks to its consistent thread pattern.
If you need all-around fins to match your riding style, the Futures Son Of Cobra Twin Surfboard Fins (Black, Large) are the perfect option. Designed to help riders with their stunts, these fins are also compatible with other post-modern twin fins with deep dual bottom shape.

Before you head out for a winter surfing session, make sure you are prepared to face the cold waters and the challenges they bring. The Futures Fin & Tail Pads Holiday/Winter 2020 drop is one of the collections you can start browsing through. Order your new fins and/or traction pads here at Yakwax with FREE UK delivery!