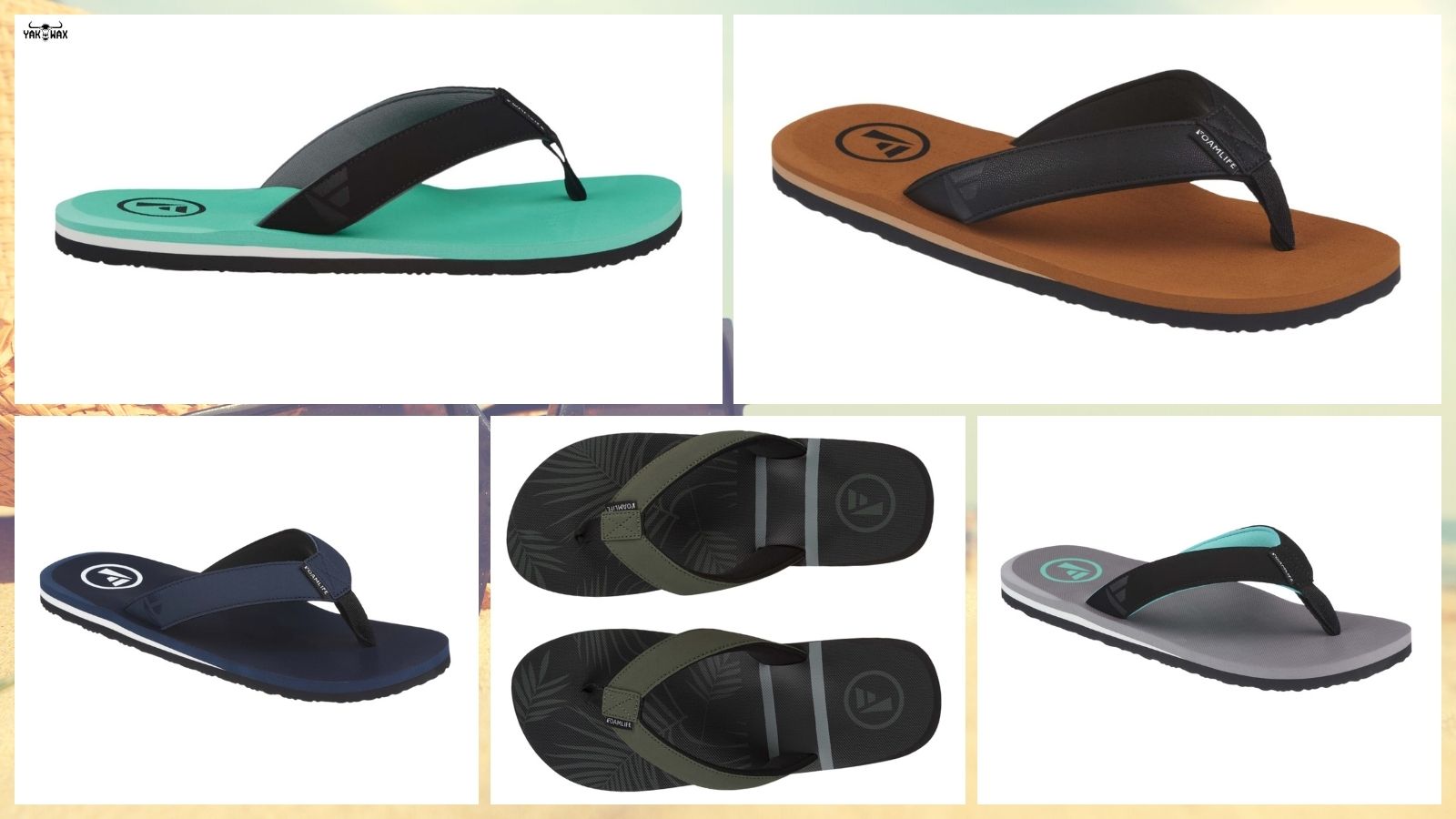 People often resort to super comfy footwear when it's summer and time to head to the beach. The waters will always beckon to go and enjoy the warmth of the season, plus the refreshing feeling of being in the water regardless of your favourite activity.
Of course, you don't usually wear shoes like trainers and sneakers at the surfing destinations, so you'd end up wearing flipflops or sandals that are easy to shake off to remove sand. Flipflops and sandals are also easy to dry especially if they are made with foam or rubber. They are comfortable and easy to wear, and are mostly inexpensive.
This is why we are stoked to announce the arrival of the FoamLife Men's Flip Flops Sumer 2021 drop here at the Yakwax store. This initial drop has plenty of design and colour options to suit your summertime and beach getup.
Browse below for our top five favourites from the FoamLife Men's Flip Flops Summer 2021 delivery
The new FoamLife Traa Flip Flops (Stone Grey) will keep your feet comfortable all day. Whether you're at the beach or just running errands, these flip flops will keep your feet fatigue-free.
A bit of casual appeal is what we see with the new FoamLife Seales Flip Flops (Tan). You can wear these flip flops with your beach wear and any laid-back getup to keep your comfort level from head to toe!
Not just for beach-lovers and surfing enthusiasts, the FoamLife Traa Flip Flops (Cobalt Blue) will surely appeal to any sporty and active individual. But we're betting any guy would love to wear these cool and comfy flip flops anywhere they please!
We're loving these cool FoamLife Mully Flip Flops (Stone Grey) for the texture and appeal. Grey is a great colour that can be matched with anything - so, these flip flops are sure to hit the beaches and any of your summertime hangouts.
The versatile appeal of the FoamLife Rullen Flip Flops (Tan) is what every guy needs to enjoy the summertime at the beach and anywhere else. These flip flops are comfortable and will protect your feet from fatigue, while also providing a cool, casual or sporty vibe altogether.
Flip flops will always be a summertime staple for many beach-goers and watersports enthusiasts. They are usually made of lightweight materials that will keep your feet comfortable and supported at the crucial areas. The FoamLife Men's Flip Flops Summer 2021 has some of the best options we've seen this season, so better get yours here at Yakwax and enjoy our FREE UK delivery!