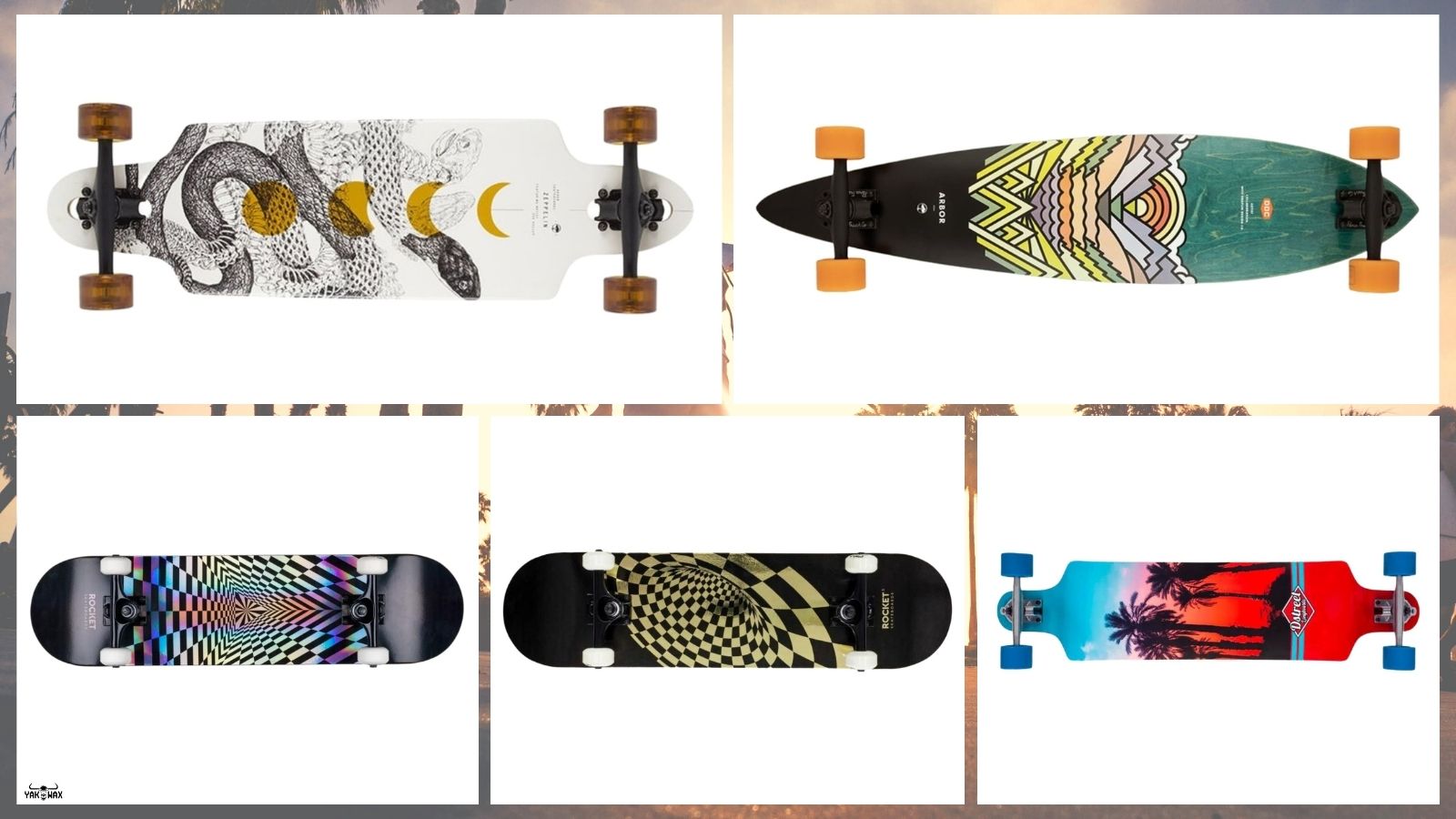 Summer skating should be fun, enjoyable and safe especially for beginners and youngsters. The selection of skateboards in the market is vast, and many riders would rather get a complete board to start with.
Riding a complete skateboard is quite convenient for newbies and young riders. It eliminates the need of buying different parts of the board, as well as reduces the stress that goes with finding the correct hardware and assembling it.
Completes are great for beginners since they can just ride away after receiving their board if bought online. Just make sure to check the specifications and features to know if the complete skateboard you're looking at will fit your riding style and skill level. However, these boards are not just for newbies and groms, as many expert riders also like to try out new boards from various brands.
This is why we are super stoked to announce the arrival of the Complete Skateboards Summer 2021 drop here at Yakwax! If you're meaning to try and test a complete board this season, this is the right collection to start with.
Browse below for our top five picks from the Complete Skateboards Summer 2021 delivery
If you love cruising on a skateboard, the Arbor Skateboards Artist Fish Performance Longboard Skateboard (Multi) is the perfect option. Cruise away smoothly on this rad board even on not-so-smooth terrain.
Designed for all-around shredding is the Rocket Skateboards Warp Foil Series Complete Skateboard (Warp Foil). This board is ideal for beginners who are developing their skating skills.
From the Arbor Easyrider Series is the Arbor Skateboards Bamboo Zeppelin Longboard Skateboard (White). If you need a lightweight and responsive board for city street cruising, this is the best option.
The D-Street Hawaiian Drop Down Longboard Skateboard is excellent for carve and cruise riding. It is lightweight with slight flexibility, and equipped with the right hardware for smooth rides.
Another great board for beginners is the Rocket Skateboards Vortex Foil Series Complete Skateboard (Gold Foil). This board is lightweight and ideal for newbie riders who are honing their shredding skills.
If you're after great rides this season, no matter your skill level, there's a complete board for you in the Complete Skateboards Summer 2021 drop. All with FREE UK delivery when you order here at Yakwax!