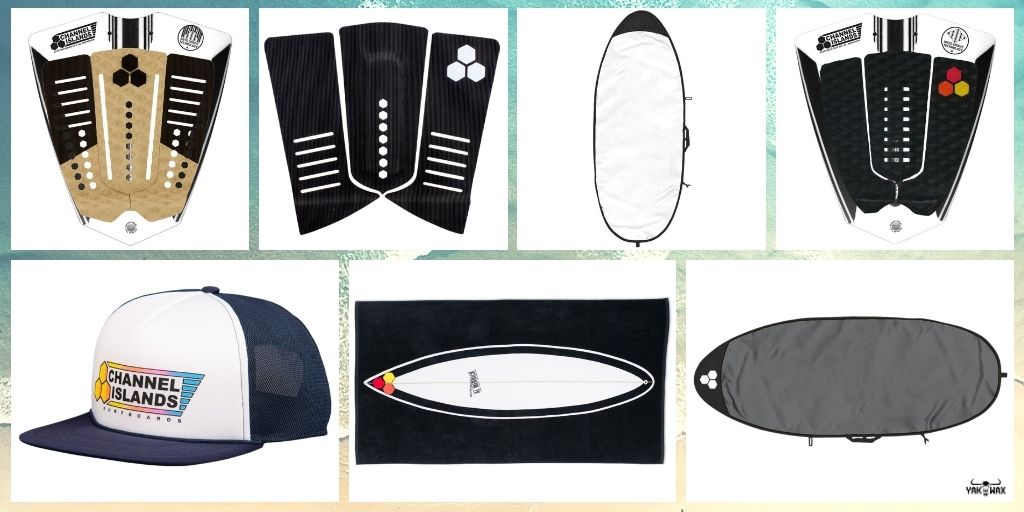 Surfing in the late summer weeks is one good reason to check your gear and accessories before heading out to your favourite location. There will be times that you will only notice something's off when the end of the season is approaching, so it's ideal to see what needs to be updated, replaced or both.

Summer is on its final days, so it's also a good idea to shop for new surf accessories for the following season. But don't just look for random surf brands especially if you need to update your gear and accessories. It's always practical to choose a brand that provides durable surf accessories that can last for several seasons.

If you are an avid rider and quite familiar with the normal wear and tear of your surf gear, it's best to stick with premium surf brands like Channel Islands as they are known for their superb tail pads/grips, board bags, and other surfboard gear and accessories.

This is why we are stoked to announce the arrival of the Channel Islands Surf Accessories Summer 2020 Collection here at the Yakwax store! It's time to update and upgrade your surf gear to ensure you are well-equipped until the last days of summer.
Browse below for our top five picks from the Channel Islands surf accessory delivery
The increased traction provided by the new Channel Islands Mixed Groove 3 Piece Tail Pad (White) enables uninterrupted back-foot movement, improved grip and drive - which aides in more efficient shredding!
Complete your surfing adventure with the new Channel Islands Black Beauty Towel (Black). This quick-absorbing beach towel is perfect for drying off after a long surfing session.
Trucker caps are always in style no matter what age or sport you're involved in; so, make sure to include the new Channel Islands Fade Flag Trucker Cap (Grey, Onesize) in your roster of caps for your summer getaways.
Always consider keeping your funboards safe and secure especially when travelling. The new Channel Islands 5'7" Feather Lite Funboard Bag/Cover (Charcoal) is perfect for these purposes especially if you have a brand new gear to take with you.
The Channel Islands Al Merrick T-Shirt (Heather grey) is perfect for those who love logo tees. This one has a bigger logo design at the back and it's made with 100% organic cotton to keep you comfortable during the warm days outdoors.

Making the most of the remaining summer days can be more fun and worry free if your surf gear and accessories are ready for the last stretch of summertime shredding! The Channel Islands Surf Accessories Summer 2020 Collection has an excellent selection to help you update some of your surfing essentials. All with FREE UK delivery when you order today at Yakwax.