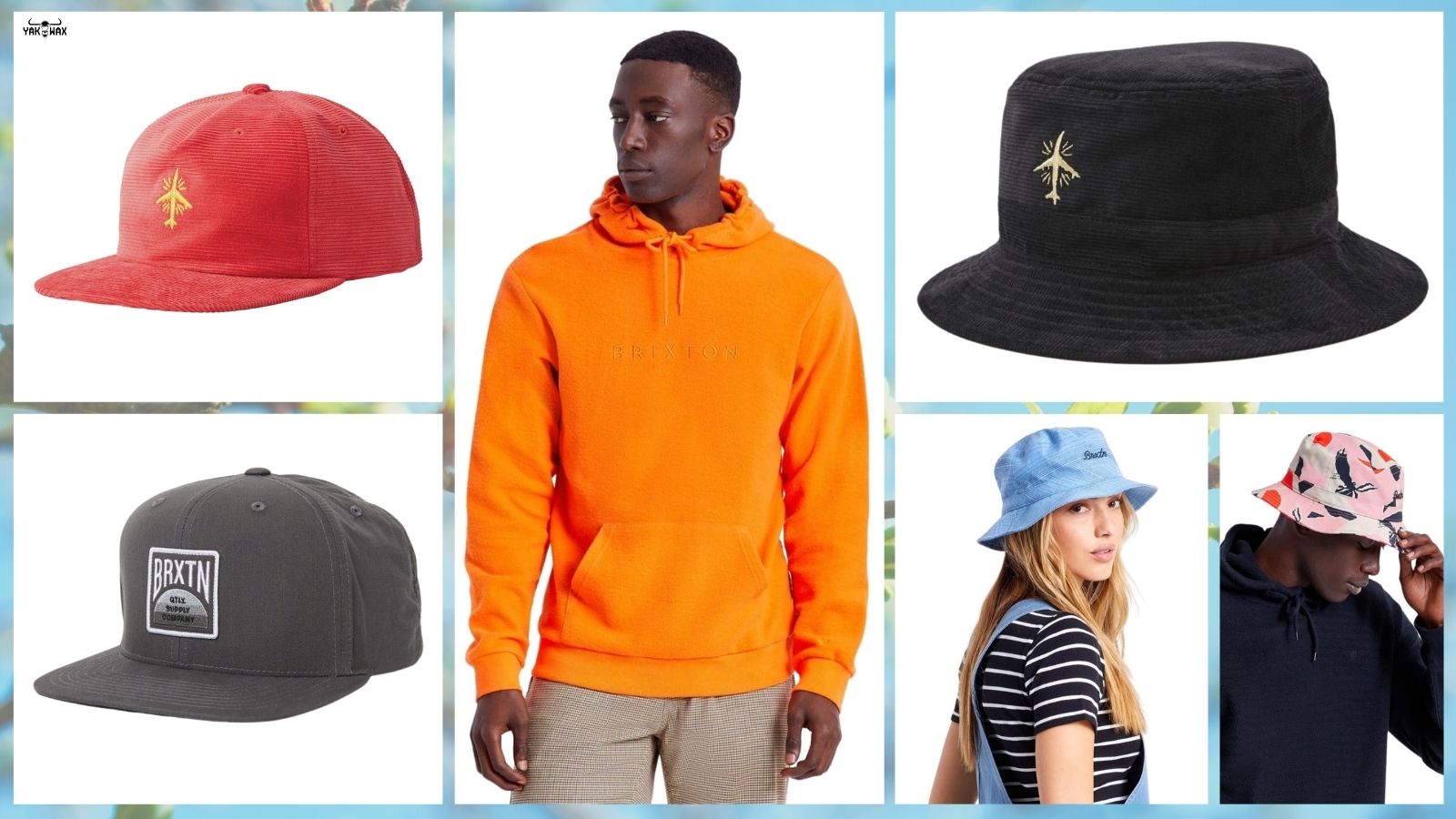 Improving your skate style this season can be easily made with simple, yet stylish clothing and accessories. If you have enough footwear to last the entire year, it's best to splurge a little on a few clothes and complementary accessories. Men's tops and various accessories such as hats/caps can be easily obtained from well-known skate brands especially these days.
One of the most popular skate wear brands today is Brixton. They are known for producing stylish headwear and clothes for both skaters and non-skaters alike. You can effortlessly mix and match any Brixton clothing at any season, so you won't lack a skating getup or if you only need to hang-out with your friends. Your options are plentiful when you choose to wear clothing and accessories from this renowned skate wear brand.
This is why we are stoked to announce the arrival of the Brixton Clothing & Accessories Spring 2021 drop here at Yakwax. So, if you're needing new tops and accessories for spring-summer shredding, this is the ideal collection you should check out.
Browse below for our top five picks:
When you need a simple, but rad headwear for the warmer months of spring, the new Brixton BB Mode MP Snapback Cap (Black, Onesize) is the perfect option. This cap is all you need for all-season wear as it complements any of your favourite skating getup.
The cool new Brixton Alpha Block X MP Mesh Cap (Silver Pine, Onesize) will make sure you're comfortable and stylish while shredding or hanging out. This mesh cap is designed to provide air flow and comfort while you're out there under the sun.
If you need a touch of colour on your shredding getup, the new Brixton Sprint Packable Bucket Hat (Pink/Red) is the perfect addition. This hat will complement any muted-/neutral-coloured getup you typically wear on a warm shredding day.
The Brixton Claxton Crest LW Zip Hood Jacket (Charcoal/Copper) is an ideal outerwear for the warmer months of the year. This lightweight hooded jacket repels water and wind, so you can enjoy shredding even on those odd rainy/windy days.
When you need a light outerwear to protect you from those cold early morning/evening shred, the new Brixton Alpha Line Hoodie (Joe Blue) will provide that much-needed warmth and comfort.
Make sure you are fully equipped to skate this season and onward by having a well-inspected skateboard and wearing the ideal getup. The Brixton Clothing & Accessories Spring 2021 drop will provide you with ample skate wear options, so you'll stay comfortable and cool throughout the season. Get yours here at Yakwax with FREE UK delivery!