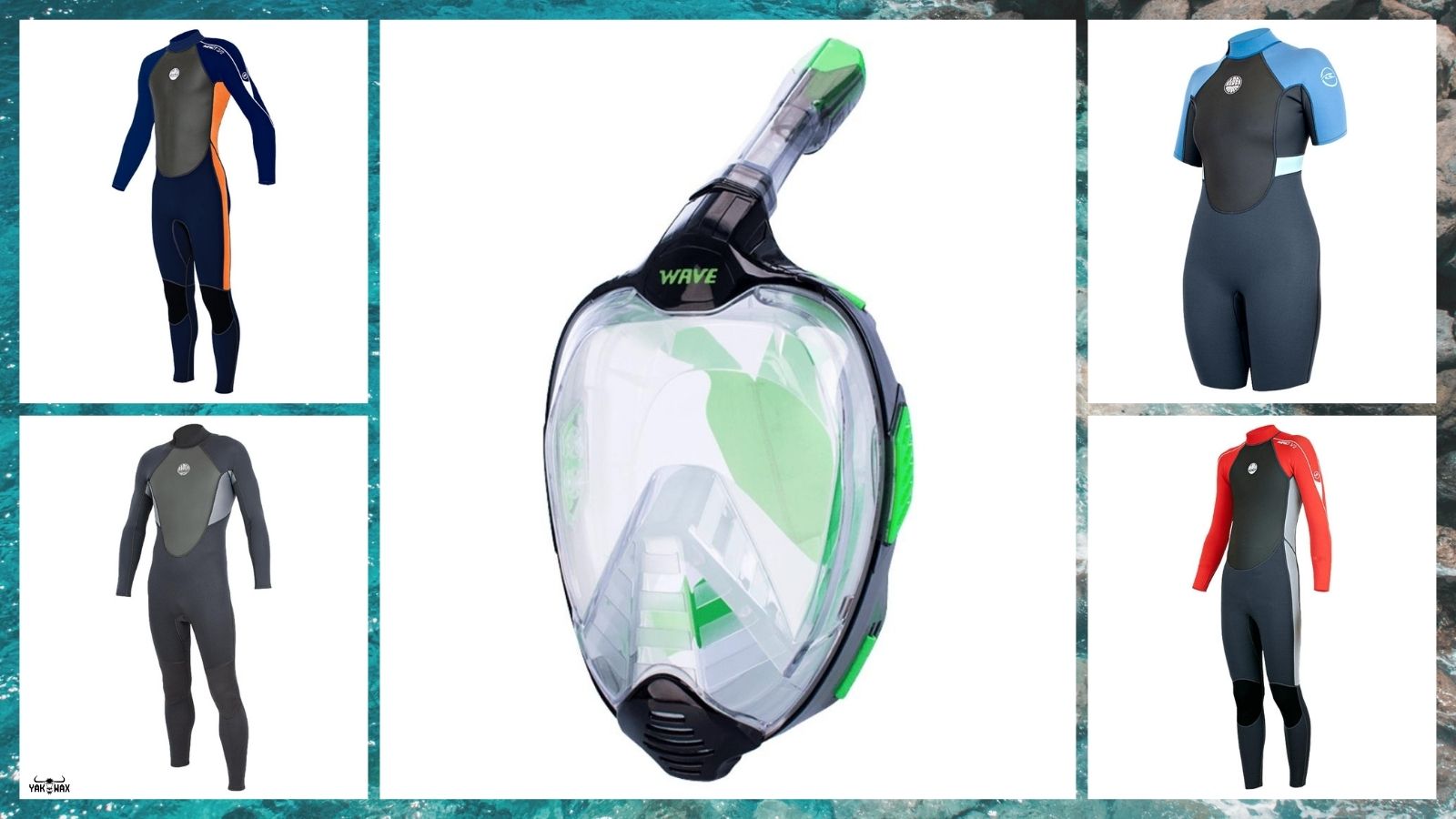 Many surfers are now heading to their favourite locations to enjoy the warm waters. Part of the fun is having the ideal gear and attire to achieve long hours of surfing with less worries. Most of the time it really depends on how comfortable your surf suit feels, especially during the warmer months, to be able to last longer on your board and in the water.
Wetsuits for surfers are designed differently compared to diving suits, as the former are lighter and more flexible to allow riders to move and manoeuvre their board. For the warm months of spring to summer, there are full and shortie wetsuits for all ages. These variations are available in the market and they're both great for spring-summer surfing. 
For other water activities, like snorkeling, you will find a variety of gear to match your needs. Full snorkeling masks are great for those who dislike the traditional variant. These are both useful and fun to have if you love the view under water.
Finding wetsuits, snorkeling gear and other surf/swim accessories are easier these days - thanks to the many brands that produce excellent items to meet the demands of today's riders and water sports enthusiasts. Among these brands is Alder, a renowned wetsuit and accessories brand that continues to provide superb products all over the globe.
This is why we are stoked to announce the arrival of the Alder Wetsuits & Surf Accessories Spring 2022 drop here at the Yakwax store! So, if you haven't found the wetsuit or surf accessory you need, this collection is worth checking out.
Browse below for our top five faves from the Alder Wetsuits & Surf Accessories Spring 2022 delivery 
The Alder Girls' Impact Junior 3/2mm Youth Kids Full Wetsuit 2022 (Graphite) will keep young surfers warm and comfortable in the water. It is also a great suit for days when the air is chilly or when it's windy, so you can move and shred without any discomfort.
Enjoying underwater sights in panoramic view is achievable with the Alder Avance Full Face Mask & Snorkel (Green). This full-face snorkeling mask is ideal for those who don't like the typical snorkel.
When the warmer days are too much for a full wetsuit, the Alder Women's Impact 3/2mm Shortie Wetsuit 2022 (Graphite) is the perfect alternative. This shortie suit for women allows movement and provides maximum comfort while shredding for long hours.
Young surfers will love the Alder Impact Junior 3/2mm Youth Kids Full Wetsuit 2022 (Red) for the flexibility and comfort it provides. Let your kid enjoy more hours of surfing without any discomfort no matter how long he rides.
You'll definitely need the  Alder Men's Impact 3/2mm Shortie Wetsuit 2022 (Black) for those warmer shredding days. This shortie wetsuit is ideal for super hot spring and summer days, so you can ride and move without being too covered up.
You will surely enjoy more hours of surfing when you're wearing the right suit. The Alder Wetsuits & Surf Accessories Spring 2022 drop has you covered, so you don't have to worry while shredding your heart out. All with FREE UK delivery when you order here at Yakwax!