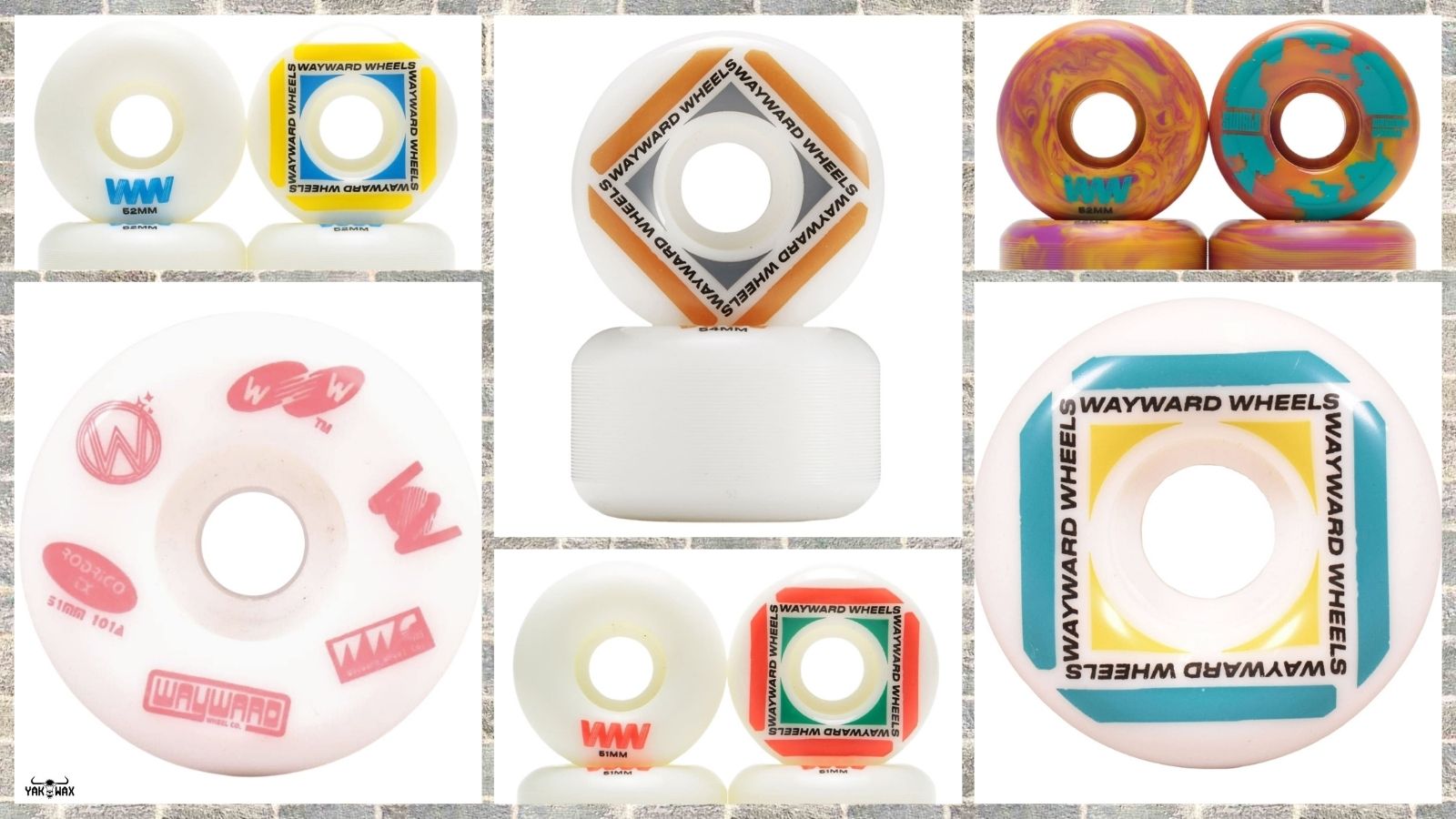 Stocking up on skateboard wheels is a must for every rider. There are always unplanned rides and adventures that will require you to have spare sets of wheels. The cold season may be ending, but there's always a good reason to get a set of wheels for your regular shredding sessions.

Wheels will always be on top of the list of most-worn out parts of a skateboard, and it's inevitable to always get a set or two for those long rides and situations. This is why skateboard brands continue to produce wheels that will fit the evolving riding skill and style of riders. They provide not only durable and reliable wheels for a variety of surfaces, but also cool wheels that will match the riders' personal style and preference. One of today's favourite wheel brands is Wayward - they are not just a favourite among amateur riders, but also among pros who've collaborated with them on numerous occasions. The company offers a great selection of classic and funnel cut wheels that will surely meet your riding style.

We are stoked to announce that the Wayward Skateboard Wheels 2021 drop has landed at Yakwax! Choose the perfect set of wheels for your winter-spring shredding sessions to keep you riding for hours.
Browse below for our top five from this Wayward skateboard wheels drop
For all-around shredding, the Wayward Wheels Waypoint Skateboard Wheel (White/Yellow/Blue, 52mm) is the perfect option. These wheels have ample grip, control and speed that allows for optimum shredding.
The rad Wayward Wheels Rodrigo TX Funnel Pro Skateboard Wheel (White/Pink, 51mm) is made for street and park skating. If you are shredding at these locations, these wheels are hard and easy to control, ensuring a more enjoyable ride.
For pool and street skaters, the Wayward Wheels Lucas Puig Funnel Pro Skateboard Wheel (White/Yellow, 52mm) should top your list of wheels this season. If you're into high-performance shredding, these wheels are perfect for your style of skating.
When you need a new set of wheels, the Wayward Wheels Waypoint Skateboard Wheel (White/Red, 51mm) is ideal for pool and park shredding. Quite grippy and ideal for those who aim for speed.
When you need a set of wheels that lets you shred with control and with ample grip, the Wayward Wheels Wayward Swirls Skateboard Wheels (Pink/Blue, 52mm) are the best options.

Don't forget to stock up on extra set of wheels especially now that we are transitioning from winter to spring when more hours of shredding are sure to happen. So, grab a set or two from the Wayward Skateboard Wheels 2021 Drop here at the Yakwax store. All with FREE UK delivery!