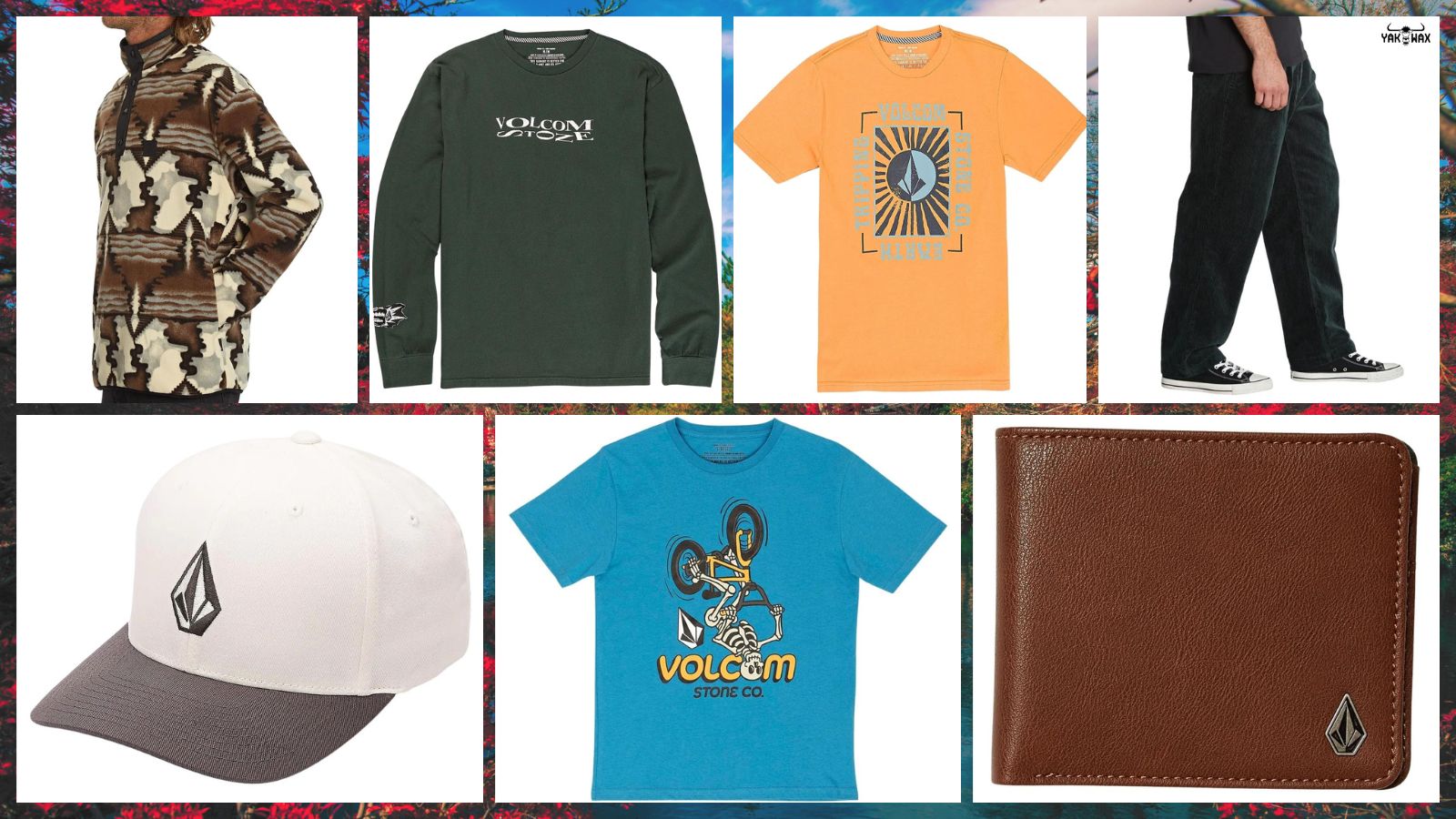 Fall skating and outdoor fun are here for a few months, and you're still looking for proper getup to cater to the activities you're involved in. Somehow, the warm days and nippy nights pose a bit of a challenge when it comes to picking what's best to wear when it's time to go out. But if you have go-to pieces that complement each other no matter the season, you are definitely on the right track.
Luckily, there are apparel and accessories for skaters and other board sports practitioners that are easy to find and wear, thanks to brands that primarily offer a variety of styles for all ages. Among the top brands that resonate across the globe is Volcom. The US-based brand is known for their board sports-focused products, as well as being anti-establishment. Their collections of apparel and accessories are always interesting and cool, with branding that's quite prominent and distinct.
This is why we are stoked to announce the next installment of the Volcom Clothing & Accessories Fall 2022 drop here at the Yakwax store! You can easily mix and match any of these items which you can wear any season.
Browse below for our top five picks from the latest Volcom Clothing & Accessories Fall 2022 delivery
Every young skater deserves comfortable top each season, and the  Volcom Boys Solee T-shirt (Sunburst) is the perfect tee for those warm shredding days. This vibrant logo tee is creatively designed and will work well with your favourite trousers or jeans.
The 6-panel Volcom Full Stone Flexfit Cap (Dirty White) is perfect for those warm shredding days and evening hang-outs with your pals. This cap is designed with soft stretchy twill that ensures proper fit, plus proper ventilation eyelets to keep your head comfortable and cool.
The Volcom Louie Lopez Tapered Corduroy Pant (Cedar Green) is ideal for fall shredding and hanging out. When you need comfortable trousers for those busy shredding days, this is the definitely the best option.
When you need a light outerwear to protect your from the cold, the Volcom Error92 Mock Neck Fleece (Whitecap Grey) is the best option. This comfy and soft fleece is ideal for those chilly afternoon rides and outdoor adventures!
The Volcom Slim Stone PU Wallet Large (Brown) is ideal for active individuals like you. This wallet is slim enough to fit in your back pocket or your jacket's inner/secret pocket, and it has multiple slots for cash, ID's and cards.
Staying stylish during the fall season is easier when you have a few pieces in your wardrobe that can be mixed and matched with any of your existing clothing and accessories. You can do this with the latest Volcom Clothing & Accessories Fall 2022 drop - all with FREE UK delivery at Yakwax!