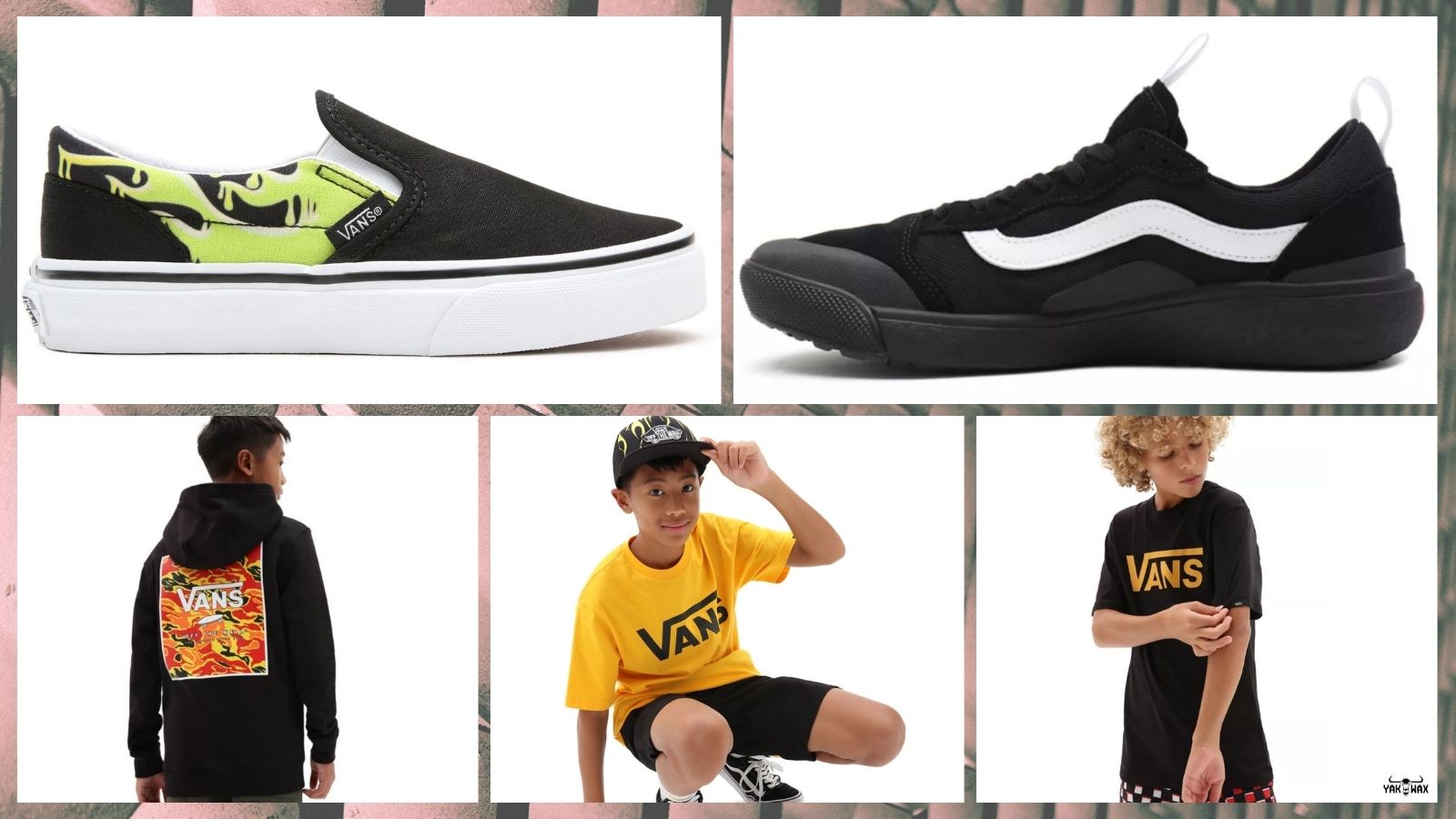 Amplifying your skating sessions before the warm months end can be easily done by providing yourself more comfortable getup and footwear. Surely, most riders will invest on their gear during the turn of the season; but it should also include what you wear from head to toe to ensure you are riding at your best.
While you can choose just any other getup and shoes for skating, it's important to think about quality and performance as well. It may not be ideal to shop each and every month for that matter, but seasonal collections from topnotch brands ensure that you'll always wear quality clothing and footwear for the type of outdoor lifestyle you have. Among the most prominent skate brands with decades of expertise in the industry is Vans. Even non-skaters love the brand because of the straightforward, but always cool and stylish footwear, clothing and accessories they offer.
This is why we are super stoked to announce the arrival of the Vans Shoes & Clothing Summer 2021 Drop 2 here at the Yakwax store! Whether you're looking for new men's shoes, kids' clothing and shoes, you will definitely find some of the coolest items for this season's shredding.
Browse below for our top picks from the Vans Shoes & Clothing Summer 2021 Drop 2
We're loving the rad Vans Ultrarange EXO SE Shoes (Black) for the benefits they provide to the wearer, as well as the classic skate shoe vibe! These shoes are definitely designed to protect skaters' feet from fatigue as they provide comfort and support at all the right areas.
Wearing the rad Vans Boys Classic Logo Kids T-Shirt will surely make you visible while shredding under the warmth of the sun. This classic logo tee is lightweight, comfortable and breathable - perfect for warm shredding days.
Let your kiddo enjoy the most of the warm shredding days with these cool Vans Kids Classic Slip-On Skate Shoes (Slime Flame, Black/True White). These shoes are made especially to provide comfort and support to youngsters' feet while riding for hours.
Enjoy the most of the warm months by skating in comfort and style. The Vans Shoes & Clothing Summer 2021 Drop 2 has a superb selection of skate shoes and clothing for all ages, so you won't run out of options to wear all season and beyond! All with FREE UK delivery when order here at Yakwax!