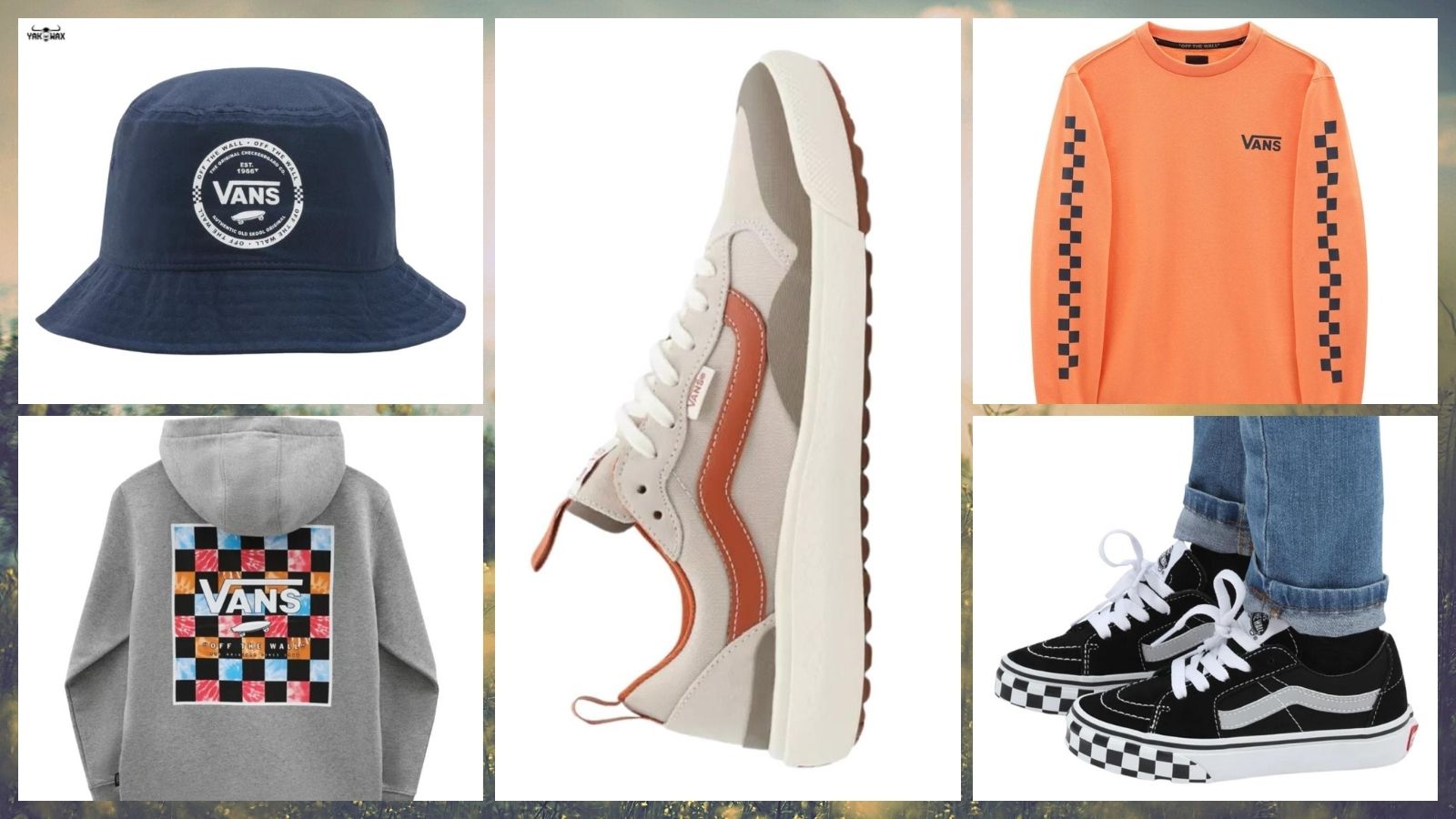 Spring skating is one of the much-awaited outdoor activity among youngsters and adult riders. The prospect of long hours of shredding under warm weather and a hint of cool breeze is enough to encourage any skater to go out and skate all day. Most importantly, preparation is vital when it's time to go out and shred. This includes wearing proper clothing and footwear to ensure you are comfortable while skating.
The preference in style and comfort vary among riders, but many will often choose a brand they trust based on experience and what influences them. While there are numerous skate brands today, among the most trusted and world-renowned is Vans. The company is not only known for their skate shoes, but for their stylishly cool apparel and accessories. Vans skate shoes and clothing are widely sought-after because of their quality and appeal that attracts skaters, street style aficionados, and non-sporty individuals as well. 
This is why we are stoked to announce the arrival of the Vans Men's & Kids' Clothing and Footwear Spring 2022 here at the Yakwax store. This collection is worth checking out, especially when you're in much need of a rad skate getup this season.
Browse below for our top picks from the Vans Men's & Kids' Clothing and Footwear Spring 2022 delivery
The Vans Sk8-Low Kids Skate Shoes (Reflective Sidestripe, Checkerboard/Black) provide feet support to youngsters while keeping it cool and stylish at the same time. These shoes are definitely made for long hours of shredding.
If you love to go out and shred under the warm spring weather, the Vans Balboa II Tank Top (Chilli Oil) will keep you cool and comfortable all day. This tank top is ideal for skating, hanging out, and chilling at the beach!
The Vans UltraRange EXO SE Shoes (Oatmeal/Marshmallow) will let you skate your hearts out! These shoes provide comfort and enough cushioning to keep your feet protected from impacts.
For those odd chilly days, the Vans Boys Print Box Back Pullover Hoodie (Cement Heather/Tie Dye Block) is the ideal outerwear to protect youngsters while shredding. This cotton-fleece hoodie is both practical and stylish, and definitely designed for active young skaters.
There's no stopping when it comes to shredding in spring. But make sure you are fully prepared for the long hours of skating by wearing a rad getup from the Vans Men's & Kids' Clothing and Footwear Spring 2022 drop. All with FREE UK delivery when you order at Yakwax!