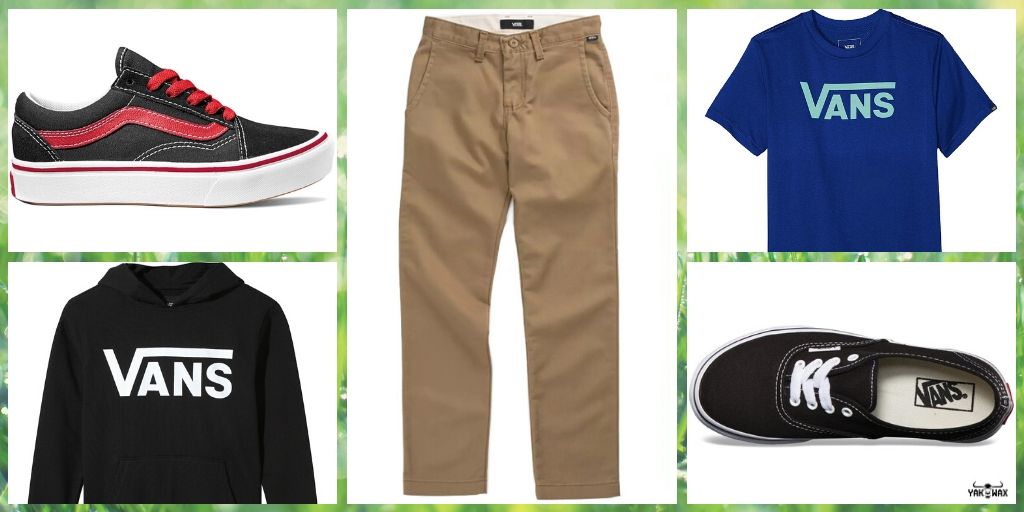 No one can deny that Vans is one of the world's renowned brands when it comes to skate and street style apparel and footwear. Even kids love the brand because of their straightforward designs and appeal to the youth. Non-skating kids also love Vans clothing and shoes because they are easy to wear, comfortable and always trendy no matter the season.

It's true that kids nowadays are super conscious of their clothing and footwear options. So they go for brands that captivate their interest without the fuss and complications. Vans has always been an innovator, but they keep their roots and dedication to the skating community tight, while they provide products that resonate among the young and old.

This is why we are super stoked to announce the arrival of the Vans Kids Spring 2020 Collection here at the Yakwax store! With plenty of options for your kiddos this season for skating, school and hanging out with their mates, ranging from footwear to clothing of various styles and colours.
Our faves from this Vans kids delivery
If your kid needs a new top for almost any activity and situation, the Vans Boys Print Box T-Shirt (Black/War) is one option to go for. Many kids love black t-shirts with print, so this is a sure win for your kid.
If your kid needs a new pair of footwear, these cool and stylish Vans Kids Pop Comfycush Old Skool Skate Shoes (Black/Red) are a must. Designed with the classic appeal of Vans skate footwear, these shoes have a lot to offer in terms of style, comfort and proper footwear for shredding.
A comfortable and stretchy pair of pants is what your kid needs if he's super active. The new Vans Kids Authentic Chino Pants (Dirt) are not just cool and stylish, they are the perfect pants for shredding and for chilling out!
The original design of Vans skate shoes never goes out of style, so make sure to get your kid a pair of Vans Kids Authentic Skate Shoes (Black, True White) for skating and other favourite activities.
Boys will always love the classic logo tees that they can wear on a skating day or hanging out days with their pals. The vibrant Vans Boys Classic Logo T-Shirt (Sodalite Blue) is eye-catching and perfect for those activities.

There's no question that Vans will always be a top favourite among skateboarders, skate fans and even the non-skating community. So don't miss out on the latest apparel, accessories and shoes from the Vans Kids Spring 2020 collection! All with FREE UK delivery when you order at Yakwax.