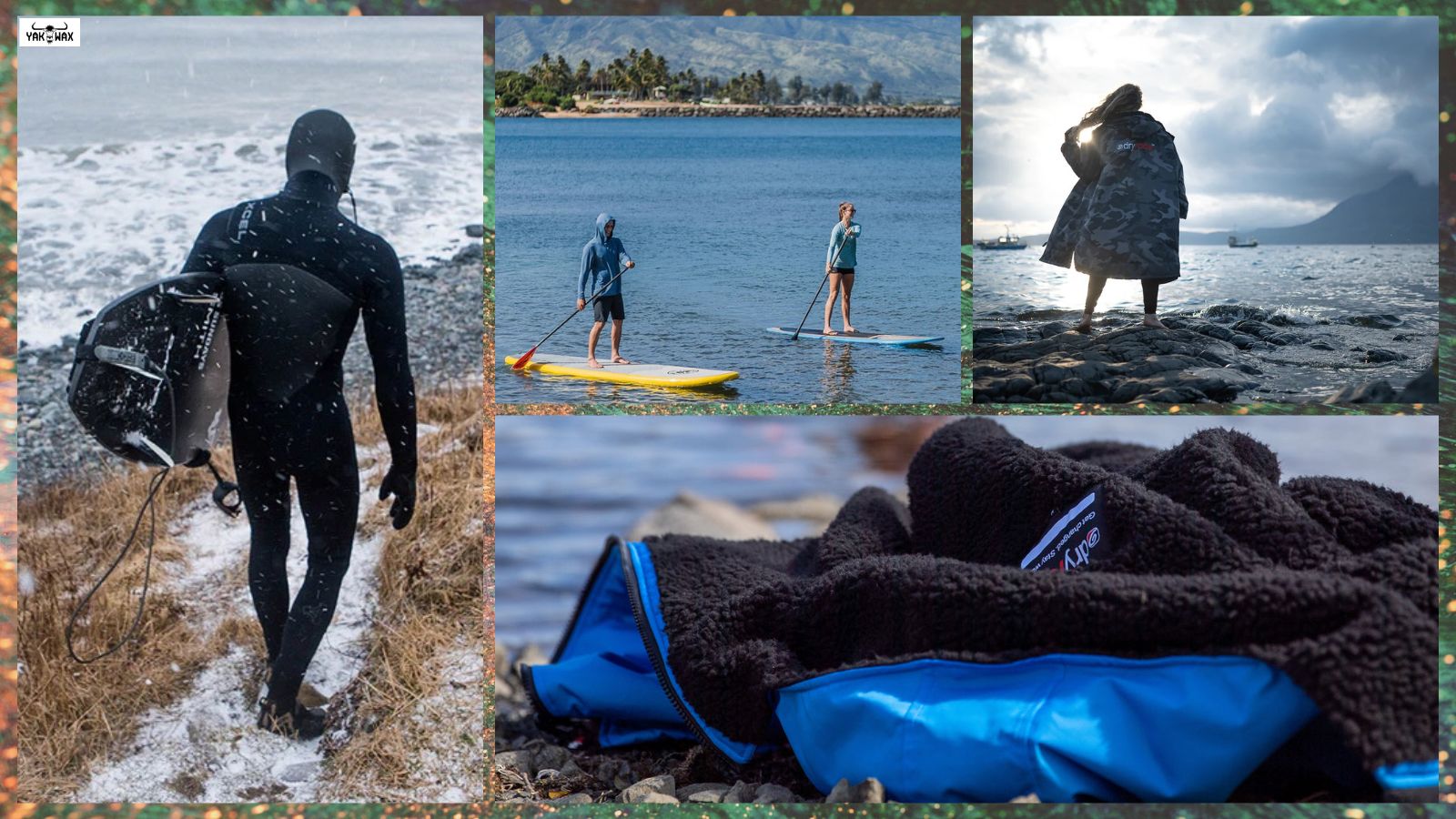 Surfing in fall should be well-thought of in terms of protecting yourself from the cold waters and weather. You will always need the right type of wetsuit or any surf wear for a specific season, as well as a drying or changing robe that's versatile and comfortable to use no matter the season.
While there are various brands out there, many riders always go for brands they trust such as Xcel wetsuits and other surf wear. The brand is known for innovating surf wear to meet the evolving needs of surfers and the waters they ride each season. The weather and water conditions are highly considered in the design and style of wetsuits, so riders will always be protected and warm no matter the conditions they're in.
For drying up, changing clothes and keeping warm, there's Dryrobe change robe for all-season use. These change robes are meant to be oversized to ensure you can change to and from wetsuit, whilst at the beach. There are various sizes for all ages, as well as colours and designs that match your personal style. Dryrobe change robes will always come in handy no matter the season and reason! We've seen a few people enjoying the warmth and comfort of these robes even at home during the winter.
This is why we are super stoked to announce the arrival of the Surf Wetsuits & Accessories Fall 2022 Drop here at Yakwax, showcasing the latest from Xcel and Dryrobe. 
Check out these rad videos to see some of these superb products in action!
Watch this video to know more about the Dryrobe Advance Long Sleeve Drying/Changing Robe
The Xcel Infinity Wetsuit according to UK surfer Reubyn Ash
Make sure you are properly geared up for the fall-winter surfing by getting the latest surf wear from Xcel wetsuits & Dryrobe change robes Fall 2022 Drop! All with FREE UK delivery at Yakwax for orders £50 and over.