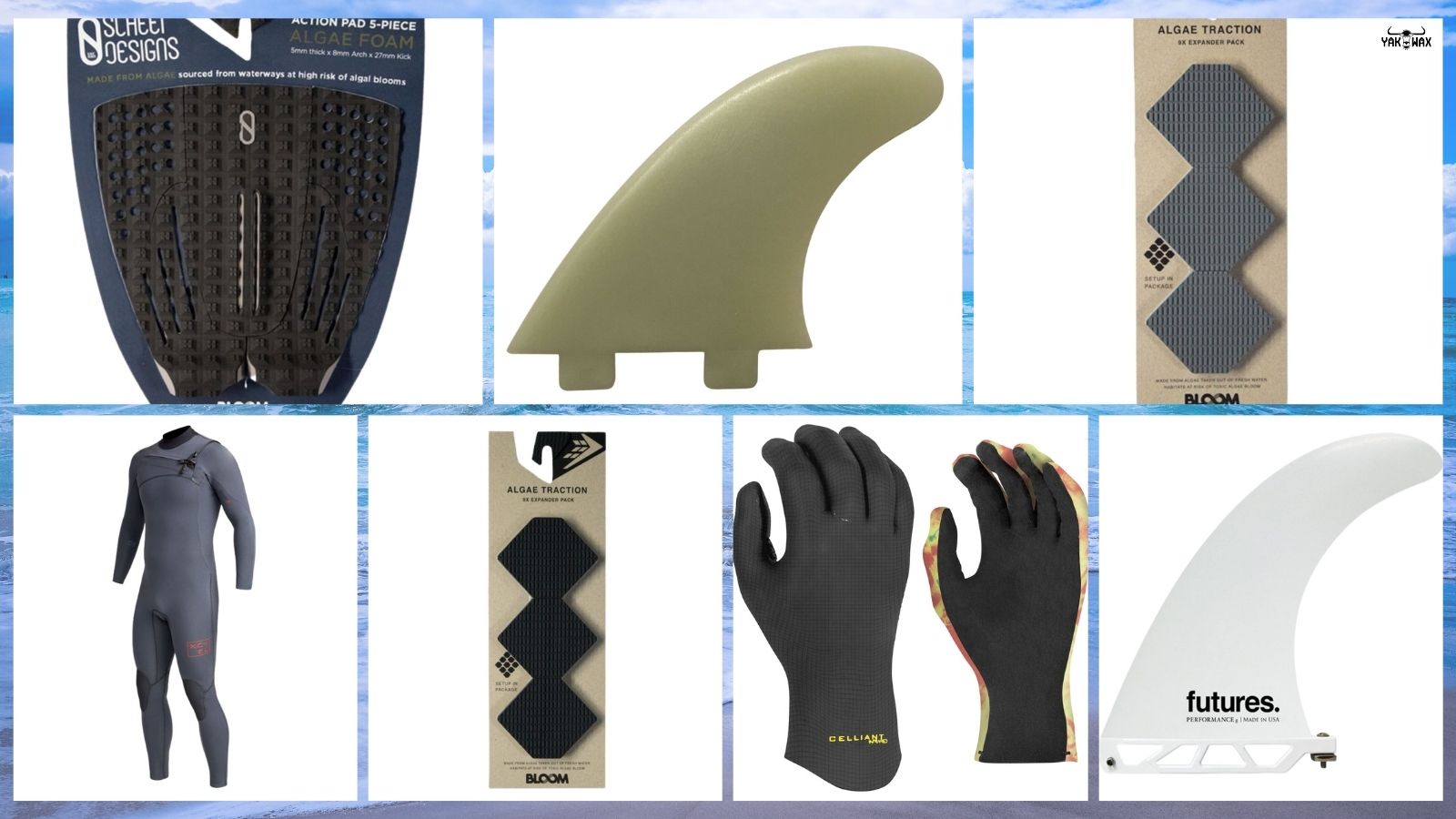 The cold months still linger, but they can't stop avid surfers from shredding the cold waters. While there are surf spots that offer warmer waves and gentle climes, there will be those who love the challenge and thrill of surfing the chilly waves.

The best way to really enjoy surfing in winter is to have all the necessary gear and wear on-hand. It's not hard to stock up on surf items that you would usually take with you on an adventure. Fins and traction pads are the most common surf accessories to acquire and take along with you on a surfing trip.

When it comes to keeping yourself warm and comfortable, it's necessary to wear the right surfing attire such as a thicker wetsuit that's designed for the cold weather and water. Wetsuits designed for winter surfing are always available at many online and offline shops, so you can continue shredding in comfort especially during winter.

We are stoked to announce the arrival of the Surf Wear and Gear Winter 2020/2021 Drop here at Yakwax! Make sure to get what you need for this season's surfing sessions.
Browse below for our top five from this surfboard gear and accessories delivery
The Xcel Men's Comp X TDC 3/2mm Wetsuit 2020 (Gunmetal) is perfect for those chilly days. Lightweight and super flexible, this wetsuit lets you move freely without worries.
For all sorts of conditions, the DV8 Basic Thruster Surfboard Fins (Size 5, Bone) are ideal for your ride. Made with nylon and polycarbonate which make these fins, quite flexible and lightweight.
When you need ample traction for better shredding, the Slater Designs 5 Piece Action Pad Surfboard Traction (Black/Blue) can help you achieve it. Made to perform and support your feet, this traction pad is a must for year-round surfing.
The Futures Performance Thermotech Longboard Fin (White, 8") lives up to its name, thanks to its superb construction. You can practically use this fin with or without side bites, and for any surfing conditions.
The ingenious Firewire Hex Expander Front Foot Traction Pad (Grey) allows you to use it as you need it. Whether you use just a few pieces or all from one set, you will feel the difference with this traction pad underneath your feet.

Gear up with premium surf wear, gear and accessories to make sure you'll enjoy your surfing sessions this winter. The Surf Wear and Gear Winter 2020/2021 drop has a great selection for you to check out. All with FREE UK delivery when you order at Yakwax.