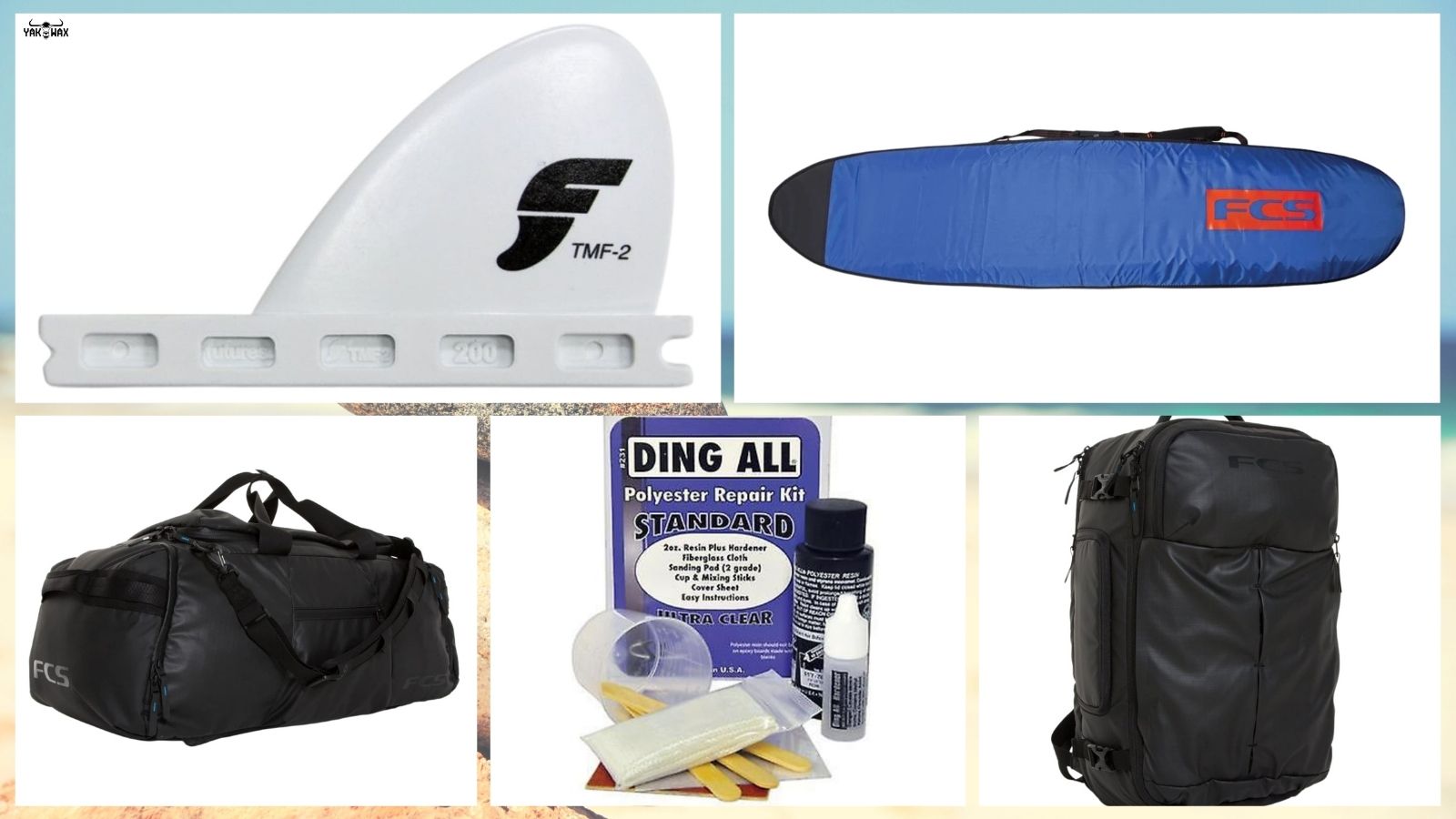 The months are getting warmer and the waves are increasingly becoming more inviting. When you're planning on the next surfing adventure, it's ideal to check up on your surfing gear and accessories to ensure you are prepared for the trip and the hours-long shredding.
Like any responsible rider, you'll need to secure your surfing essentials which may include a ding repair kit, extra surfboard fins, and a board bag to protect your surfboard. All of which are for good measure - to enable you to have peace of mind and preparedness each time you head out to surf.
When it's time to catch that much-awaited wave, it's best to have the necessary surf items on-hand. Surf clothing and other personal items should fit in a travel backpack that you can easily carry around along with your surfboard. Backpacks are typically popular among surfers these days, because of their functionality, style and ease of use.
We are stoked to receive the latest Surf Accessories Spring 2021 drop here at Yakwax, with all sorts of surf items to complement your existing gear and other outdoor activities as well.
Check our top favourites below from the cool Surf Accessories Spring 2021 delivery
The FCS Mission Premium Backpack (Black, 40L) is an absolute must for surfers and outdoor adventure-lovers. This backpack has plenty of room and compartments for all of your personal belongings - from dry clothes, to laptop and phone, to your wetsuit!
The Ding All Standard Ultra Clear Polyester Repair Kit (Purple, 2oz) is a must for every rider. You'll never know when a ding's gonna strike! Having a kit in your backpack will keep you shredding with less worries.
If you need a more stable board that enables you to make tighter turns, the Futures TMF-2 Knubster Trailer Fin (White, Onesize) is the right fin for your quad setup.
Travelling with your board should be easier when you have the FCS 9'6 Classic Longboard Cover Board Bag (Steel/Blue/White). This bag is easy to carry and will keep your board protected with its 5mm foam padding.
Make this season more enjoyable and stress-free when you have an item or two from the Surf Accessories Spring 2021 drop. All with FREE UK delivery when you order at Yakwax!