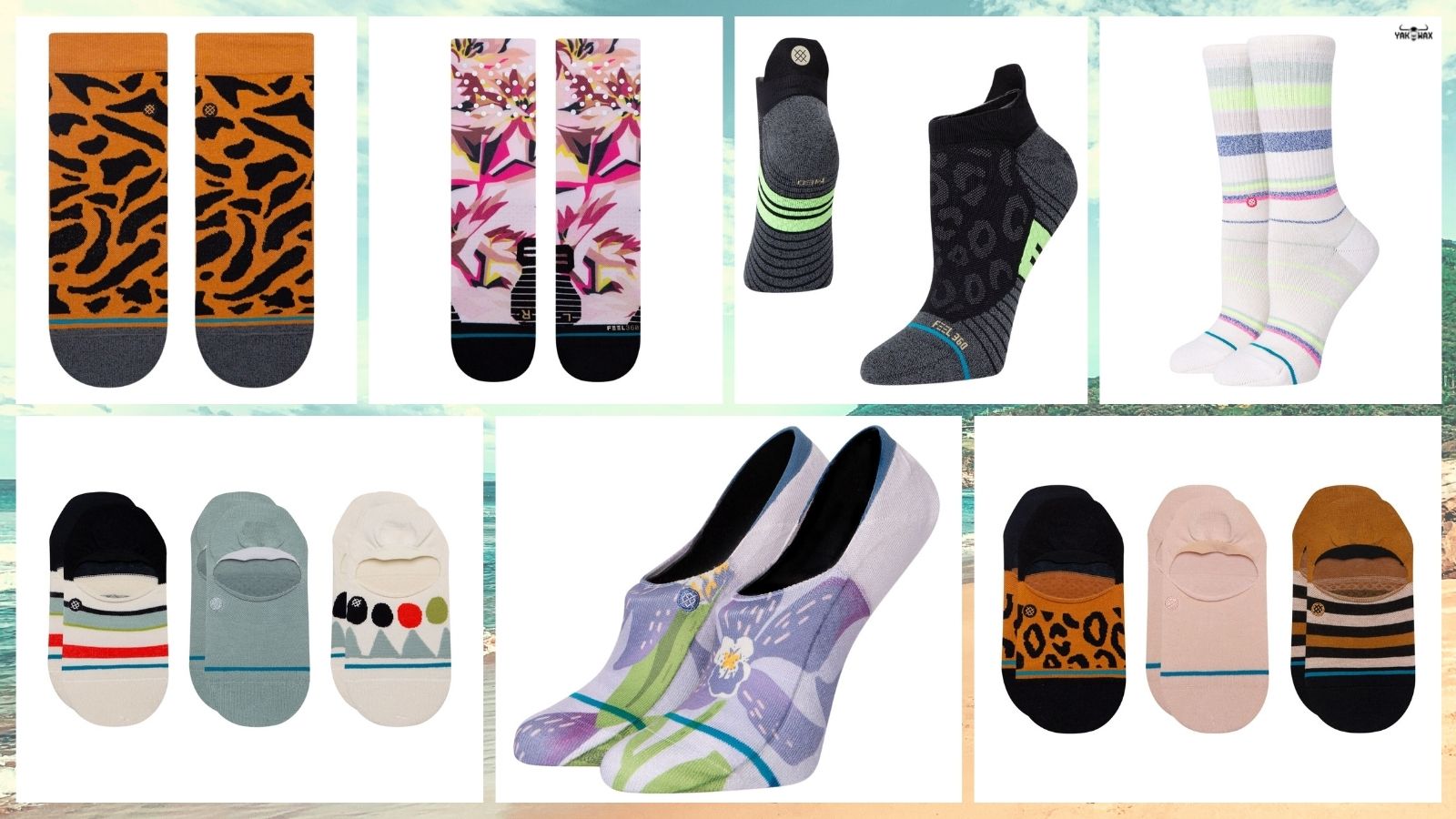 Who says women's socks cannot be as cool and innovative as men's socks? That's in the past, since there are brands that cater to both men and women athletes and those with active lifestyles.
If you love skating, the outdoors, or any other activity that requires wearing footwear for support and protection, you will also need to wear proper socks for additional cushion and comfort. Only one brand comes to mind when talking about innovative and cool socks for women - Stance socks.
Stance is known around the world for their stylish, innovative and super comfortable socks for women, men and kids. It doesn't matter if you're an avid skater, athlete or simply just a fan of the brand, you will certainly find a pair or two for your summer getup.
This is why we are super stoked to announce the arrival of the Stance Women's Socks Summer 2021 drop here at Yakwax! You will find a wide range of women's socks from crew to invisible socks with various colour schemes, designs and patterns.
Browse below for our top five picks from the Stance Women's Socks Summer 2021 delivery
Add a dash of colour and style to your summer getup with the Stance Womens Consistent Crew Socks (White). These socks will keep your feet comfortable, well-cushioned and supported at the right areas whilst wearing your favourite footwear.
The perfect socks for your sneakers, loafers and brogues are these Stance Womens Fleur 3 Pack Socks (Multi). They provide cushioning and comfort to your feet anywhere, anytime.
When you need an additional pair of invisible/no-show socks, the cool Stance Womens Off Key Socks (Black) are the best option. These socks will keep your feet comfortable and supported no matter what footwear you choose to wear.
These eye-catching Stance Women's Double Dash Socks (Pink) are truly made for outdoor fun and activities. For your favourite skate shoes, these socks will keep you shredding this summer.
Whether you skate or not, the striking Stance Women's Liger Socks (Black) will keep your feet comfortable, cushioned and fashionable! These socks will go well with any of your favourite sneakers, trainers and casual shoes.
Don't take your feet for granted especially during the summer months, where many activities happen and you find yourself always on the go. The Stance Women's Socks Summer 2021 drop has plenty of options to fit your lifestyle. All with FREE UK delivery when you order at Yakwax!