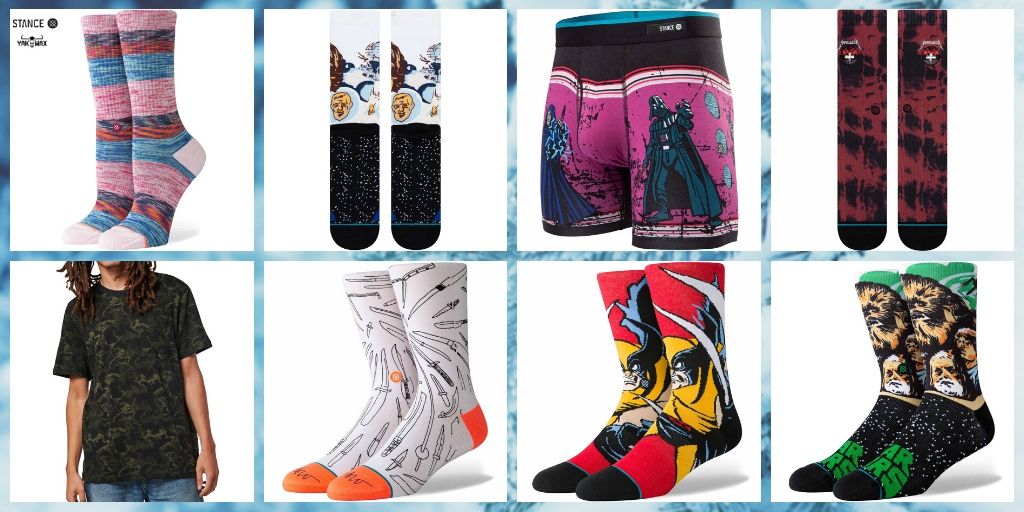 There's no time to fuss during the mid-winter months especially when you're looking for new accessories. Many sporty folks shop during the warmer months for clothes and accessories that are good to wear throughout the year.

However, when it comes to underwear and socks, it should not be overlooked since super active individuals need all the comfort they can get. The use of premium materials that are comfortable on the skin and can wick sweat or moisture are quite important, so leading brands are up for the challenge of designing excellent underwear, socks and clothing.

One of today's most popular brands in this sector is Stance. They have their own proprietary material blends to suit the needs of even the most demanding sports practitioner. Aside from the comfortable and highly innovative products they put out, Stance is also known for their cool designs and collaborations with other popular brands.

This is why we are so stoked to announce the arrival of the Stance Winter 2019-2020 collection! Choose from a wide array of socks for men, women and kids, plus men's underwear and tops. Make sure to check the rest of the collection.
Browse below for our faves from this Stance socks delivery
What a way to enjoy the current Star Wars film when you're wearing the Stance x Star Wars Darth Vader Socks (Purple). For the true fans our there of this sci-fi film, this is just one of the many designs we have in this collection.
Whether you're outdoors enjoying some winter activities or just chilling indoors, wearing comfortable underwear is definitely a must this season. The Stance Elemental 6 Inch Wholester Boxer (Grey) should be on top of your list when shopping for winter essentials.
These cool and stylish Stance Women's Sundown Crew Socks (Blue) are not your ordinary indoor winter socks. With proper arch support and made with durable and quality materials to ensure you'll enjoy your favourite winter activities and others in between.
When you need a new top to complete your winter getup, this rad Stance Issued Pocket T-Shirt (Camo) is the perfect option. Wear it with your favourite jeans and sneakers, and layer out with a warm jacket for a cool and effortless look.
For music fans, there's always a reason to celebrate and remember one of your favourite artists. Like grabbing a pair of the new Stance x Jimi Hendrix Dissolve Socks (Multi). For those who are fans of the late singer, these socks are as rad as they are comfortable and durable.

Enjoying the winter season with a touch of sci-fi, music and lots of colour can only be attained with the Stance Winter 2019-2020 collection. Order today at Yakwax with FREE UK delivery!