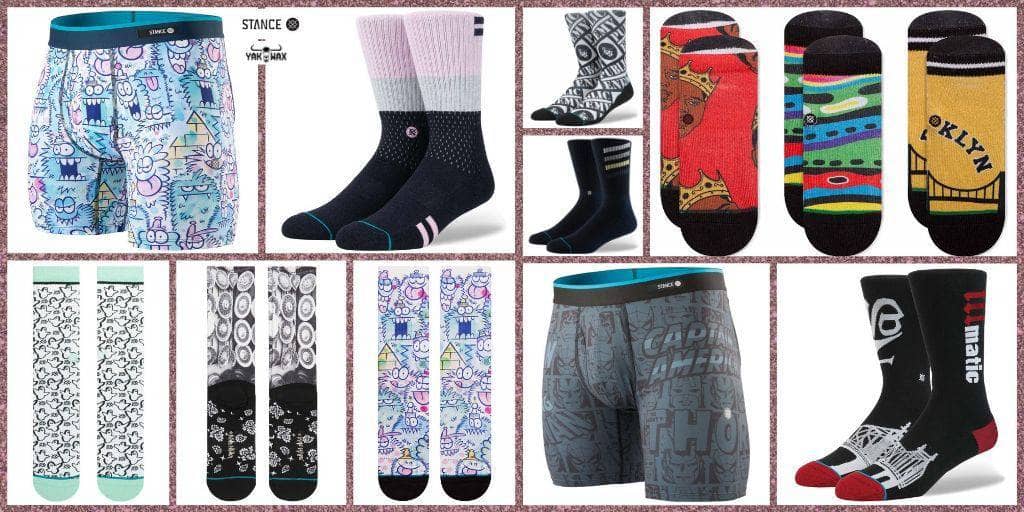 The winter months are still around the corner and whether we like it or not, we usually end up with piles of laundry by end of the week no thanks to the need for wearing layers of clothing to keep ourselves warm. This is one of the many reasons why investing on underwear and socks is important.

Stocking up on men's underwear such as boxer shorts and briefs is often overlooked by many guys. But what it usually leads to is the lack of proper underwear when it's time to work, travel and do your favourite activities in the cold months. And then you see the piles of laundry and realised you've worn majority of your "newer" underwear and socks within the week.

It wouldn't hurt if you have more socks and underwear on-hand. In fact, it will always be handy in case you need to travel without notice, couldn't do laundry right away, and any other circumstance that requires you to have extra socks or briefs in your underwear drawer.

Don't worry because the Stance Winter 2018-2019 collection has arrived at the Yakwax store! Choose from a cool and stylish collection of boxers, briefs and socks for men and kids.
Check below for our top five favourites in this latest drop of Stance Socks and Boxers
The Stance Cartridge Wholester Boxer Brief (Turquoise) is truly a comfortable underwear you deserve. Made with Stance's own 'Butter Blend" fabric to ensure the perfect fit, breathability and flexibility.

Your baby deserves only the most comfortable socks and the Stance Tupac Box Set Baby Socks (Multi) are the perfect options. Keep your baby's feet warm and comfy with these cool and stylish socks.

The Stance Floral Check Out Boxers (Black) are ideal for guys who want a 'roomier' underwear. Quite perfect for wearing underneath loose fit jeans or shorts while you're out and about.

The Stance Kevin Lyons Monster Socks (Mint) are fun and colourful socks with all the right features to ensure comfort and proper cushioning. Whether you wear them for work or play, these socks are ideal for all sorts of activities.

We're loving the bandana style Stance Barrio Socks (Grey) for the properly placed paisley prints on these super comfortable socks. Wear them anywhere with your favourite shoes for all-day comfort and style.

When it's time to shop for men's underwear and socks, the Stance Winter 2018-2019 collection offers a superb variety that's worth your money. Order yours today at Yakwax with our amazing FREE UK delivery!