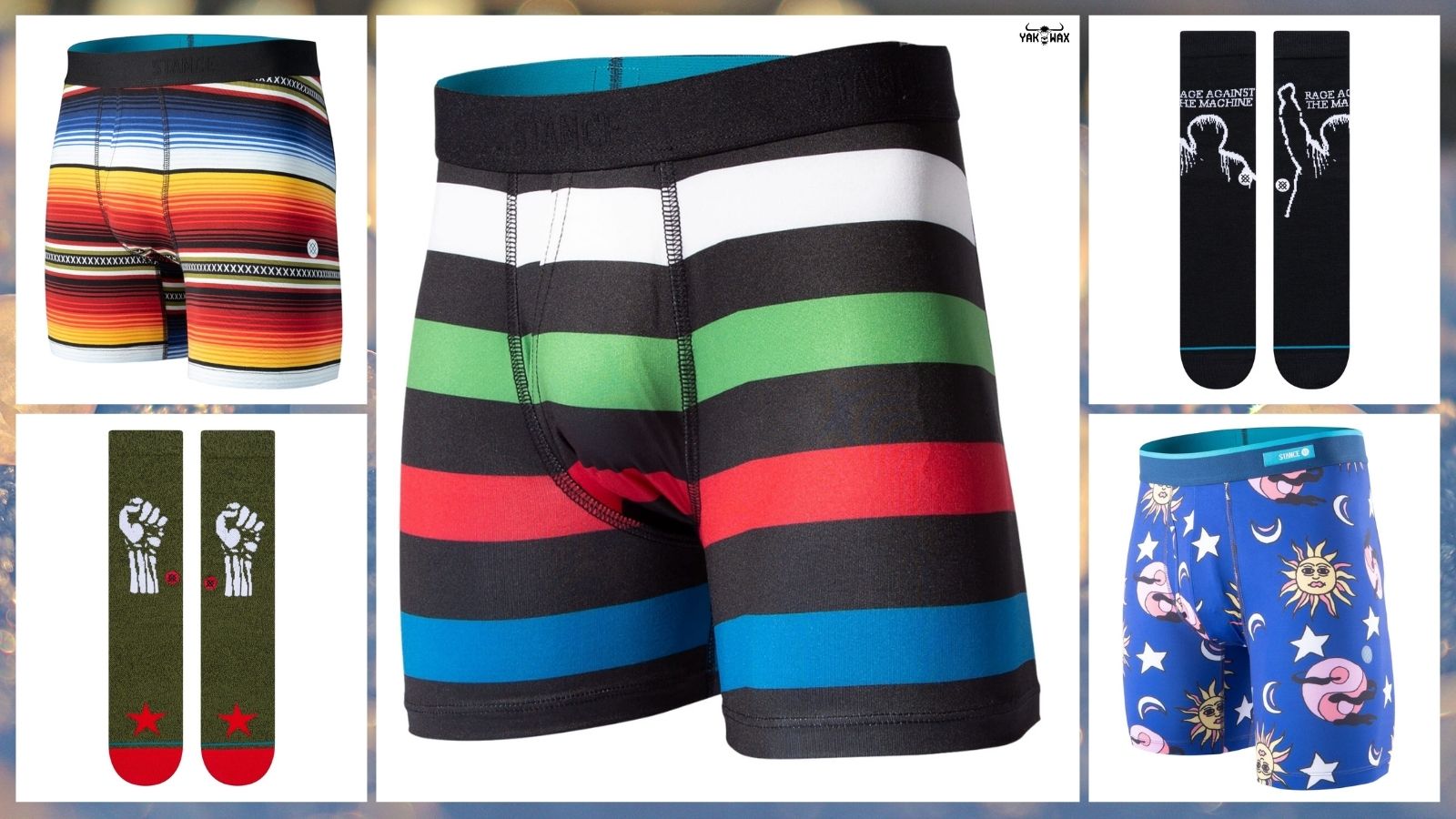 Perhaps some of the most underrated men's and boys' accessories are underwear and socks. Surely, these items are readily available, inexpensive and can be bought in bulk; but, if you have an active lifestyle, you will require more durable and appropriately designed socks and underwear for long-term use and comfort.

While branded underwear for men and boys can be a bit pricey, the investment is always worth it especially when you experience the difference in quality. One of today's top brands when it comes to high-quality socks and underwear is Stance. The company is renowned for using their own signature material blends to produce super comfortable and durable underwear and socks for kids and men. These are the perfect 'behind-the-scenes' wear when you have an active lifestyle.

This is why we are super stoked to announce the arrival of the Stance Socks & Underwear Winter 2020-2021 Drop here at the Yakwax store! If you're needing a new pair of socks or boxers, this collection has the best selection.
Browse below for our top picks from this Stance socks and boxers delivery
For the fun-loving guy who love to shred and be active on a regular basis, the cool Stance Sun Downer Boxer Brief Underwear (Blue) is the perfect option. Quite comfortable and offers ample support, you can skate, hang out and just enjoy your usual activities without worries.
If you love lightweight comfy socks, these rad Stance x Rage Against the Machine Battle of LA (Black) are ideal for any sort of activity. You can shred and enjoy the outdoors with full feet support from these awesome socks.
Boys who are super active will always need comfortable, stretchy underwear, so giving them Stance Boys Revolt N Rise Kids Boxer Briefs (Black) will make a huge difference in their regular activities this season and beyond.
The rad Stance x Rage Against The Machine Renegades Socks (Army Green) will keep your feet comfortable and supported for hours. Whether you skate or not, these socks are perfect for all-day wear.
When it's time to replace your not-so-comfortable underwear, the super soft and comfy Stance Curren 6" Boxer Brief Underwear (Red) is the perfect option.

Stocking up on new pairs of socks and underwear can be done any season. But when you need them now, it's best to check out the Stance Socks & Underwear Winter 2020-2021 Drop today. All with FREE UK delivery when you order here at Yakwax!