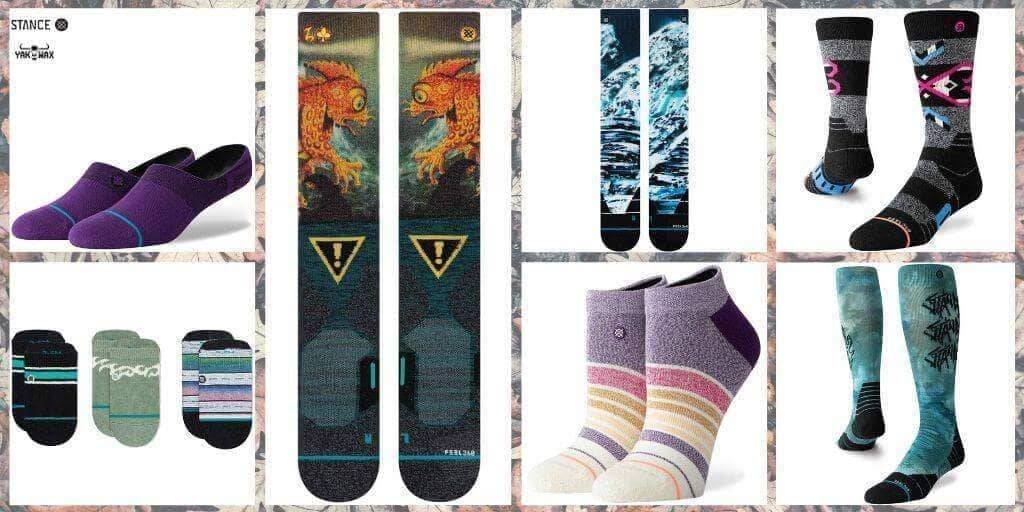 Many people do not invest enough on good quality socks. We'd often hear from parents and other adults who have busy daily lives that socks are mainly utilitarian and should not be fussed about. It can be true for the most part, but the difference is massive when you encounter socks that truly deliver the quality and style you are looking for.

However, with premium socks the price tag is a bit higher than usual. What you will find in department stores are 3-pack or 6-pack socks that are either for sports or for casual shoes which come in different colours, lengths/types and thicknesses. Many of these socks are not as long-lasting as premium types, so you always end up buying more in a short span of time.

One of the best-known and well-loved socks brand is Stance. They are known around the world and across generations of people in a variety of industries - from board sports to fashion to entertainment and more. Stance socks are highly rated for their quality, durability and innovation, may it be on materials they use or the processes they apply.

This is why we are super stoked to announce the latest drop of Stance Socks Fall 2019 collection right here at Yakwax! Plenty of styles, types and colourful designs to choose from in the men's, women's and kids's socks department from this rad delivery.
Below are our top five picks you should definitely check out:
The Stance Cassini Baby Socks - 3 Pack (Multi) are beyond cute and adorable as they possess protective and comforting qualities that can truly benefit your active little one.
These brightly coloured Stance Gamut 2 Invisible Socks (Tangerine) provide comfort and support to your feet without the added weight. Wear them with your favourite sneakers for skating to enjoy all of the features they offer.
For women who love sports and with active lifestyles, the Stance Women's Hippie Moshpit Crew Socks (White) are ideal for all of your activities. These socks provide comfort and support on all the right areas.
These cool and stylish Stance Mountain 2 Pack Ski/Snow Socks (Multi) are perfect for avid snowboarders and skiers. They provide comfort and support to your feet as you enjoy shredding the powdery slopes.
Hit the slopes with ample feet protection from these rad Women's So Fly Ski/Snowboard Socks (Multi). These socks are definitely created to provide feet support and cushion.

When you need socks that truly match your active lifestyle, Stance is the go-to brand of many athletes and sporty/outdoorsy individuals. So, order yours today here at Yakwax to enjoy our FREE UK delivery!