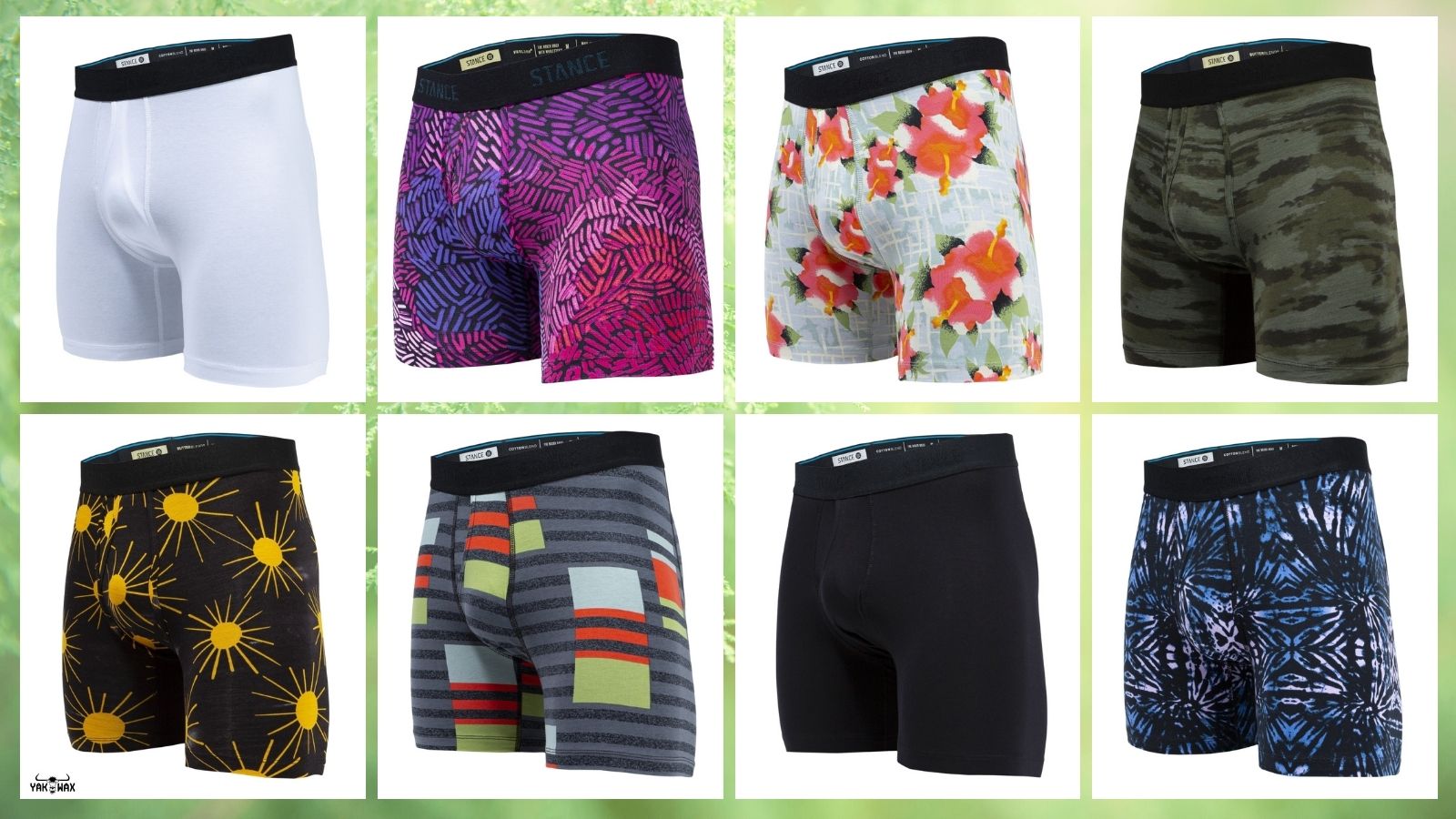 Skaters usually focus on buying tops and bottoms, skate shoes and complementary accessories during the turn of every season. But, what about underwear?
Luckily, there are men's underwear that are especially made for hyper active lifestyles. These are often made with materials that let the skin breathe and provide extra comfort no matter the season. There's only one brand that usually comes to mind when talking about excellent men's underwear - Stance.
Stance men's boxer briefs are unparalleled because of their proprietary blend of materials infused with innovative design and process. The brand is well-renowned for producing such premium men's undergarments that ensure comfort, relaxed fit and ease of movement.
This is why we are stoked to announce the arrival of the Stance Men's Boxer Briefs Spring 2021 drop here at the Yakwax store! If you're on the hunt for proper men's underwear, this is the collection to start with.
Browse below for our top five picks from the Stance Men's Boxer Briefs Spring 2021 delivery
If you've been meaning to try coloured, printed underwear for the longest time, the Stance Windsor Wholester Boxer Brief (Blue) is a great option. This boxer brief is made with breathable, comfortable material that ensures long hours of friction-free shredding!
For those who love basic underwear, the Stance Standard 6" Boxer Brief (Heather Grey) is the way to go. This boxer brief is comfortable and easy to wear no matter how active you are.
If you haven't tried the latest underwear for men, the Stance Localism Boxer Brief (Blue Heather) is a great option to start with. This boxer brief is made with the brand's proprietary Butter Blend that ensures comfort, relaxed fit and irritation-free shredding.
For a uniquely designed underwear to match your style, the new Stance Consistency Boxer Brief (Charcoal) is ideal for all-season wear. This boxer brief will keep you shredding minus the discomfort.
If you're tired of the usual white, black and grey boxers, the cool Stance Guided Boxer Brief (Navy) is the best option. While you're out shredding, this boxer brief provides comfort, ease of wear and breathability.
Why sacrifice comfort over regular men's underwear that not only irritates your skin during shredding, but also wears down quite quickly. The Stance Men's Boxer Briefs Spring 2021 drop has plenty of options for you to choose from, so you can shred in style and comfort this season. All with FREE UK delivery when you order here at Yakwax!