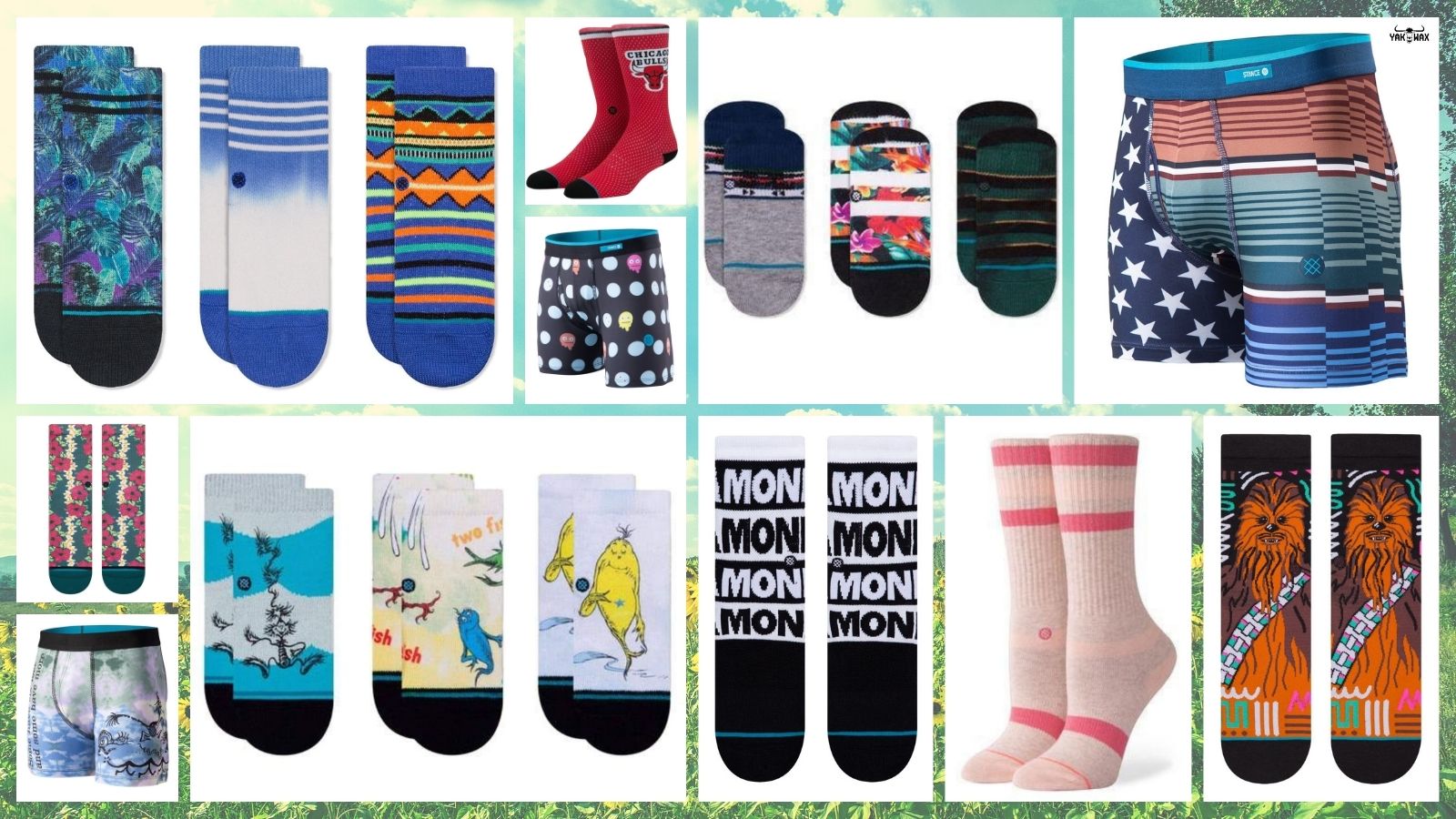 Providing your kiddos with comfortable socks and underwear is a great start to their active lifestyle. There will be times that kids need to play and enjoy the outdoors especially during the school break, so it's ideal to shop for superb items that will keep them moving and enjoying what they love to do.
Comfort should always comes first for the youngsters, so choosing a tried and tested brand in the realm of kids socks and underwear should be your primary goal. Among the very few brands in the market today that truly focus on such products is Stance. They are world-renowned for their innovative socks and line of super comfy underwear that both sporty and non-sporty individuals rave about.
This is why we are super stoked to announce the arrival of the Stance Kids Socks & Underwear Summer 2021 drop here at the Yakwax store! It's time to keep your kiddos happy and enjoying their favourite activities by providing them with comfy, cool and stylish kids underwear and socks, as well as baby and toddler socks for your little ones.
Browse below for our top five picks from the Stance Kids Socks & Underwear Summer 2021 delivery
The Stance Toddler Crayon Soup Kids Socks (3-Pack, Multi) is perfect for toddlers who are just starting to walk. These socks are specifically designed for little ones' feet that need support and comfort during his/her first adventure.
For ultra soft and comfy socks, the new Stance Kids Cleo Butter Blend Socks (Pink) are the perfect choice. Made with Stance's signature Butter Blend fabric to ensure comfort, and with ample arch support that's gentle and soft to youngsters' feet.
Super active boys will always require gentle and comfortable underwear. So, it's best for him to wear the rad Stance Kids Big Cat Boxer Brief Boys Underwear (Black) to keep him comfortable no matter how active he is.
The Stance Kids Crayon Box Low/Ankle Socks (Multi) are ideal for both active days and casual situations. These colourful, comfy and properly cushioned socks provide support to your child's feet no matter what type of footwear he/she wears with it.
The Stance Kids Cade Socks (3-Pack, Multi) are perfect for any kiddo who has an active lifestyle since he/she won't run out of comfy and stylish socks. These socks are definitely made for properly cushioning kids' feet, so they can enjoy continuous fun activities without discomfort.
Let your kids enjoy their favourite activities without compromising their comfort. The Stance Kids Socks & Underwear Summer 2021 drop has a wide selection of superb socks and underwear for youngsters who enjoy an active lifestyle. Available now at Yakwax with FREE UK delivery!