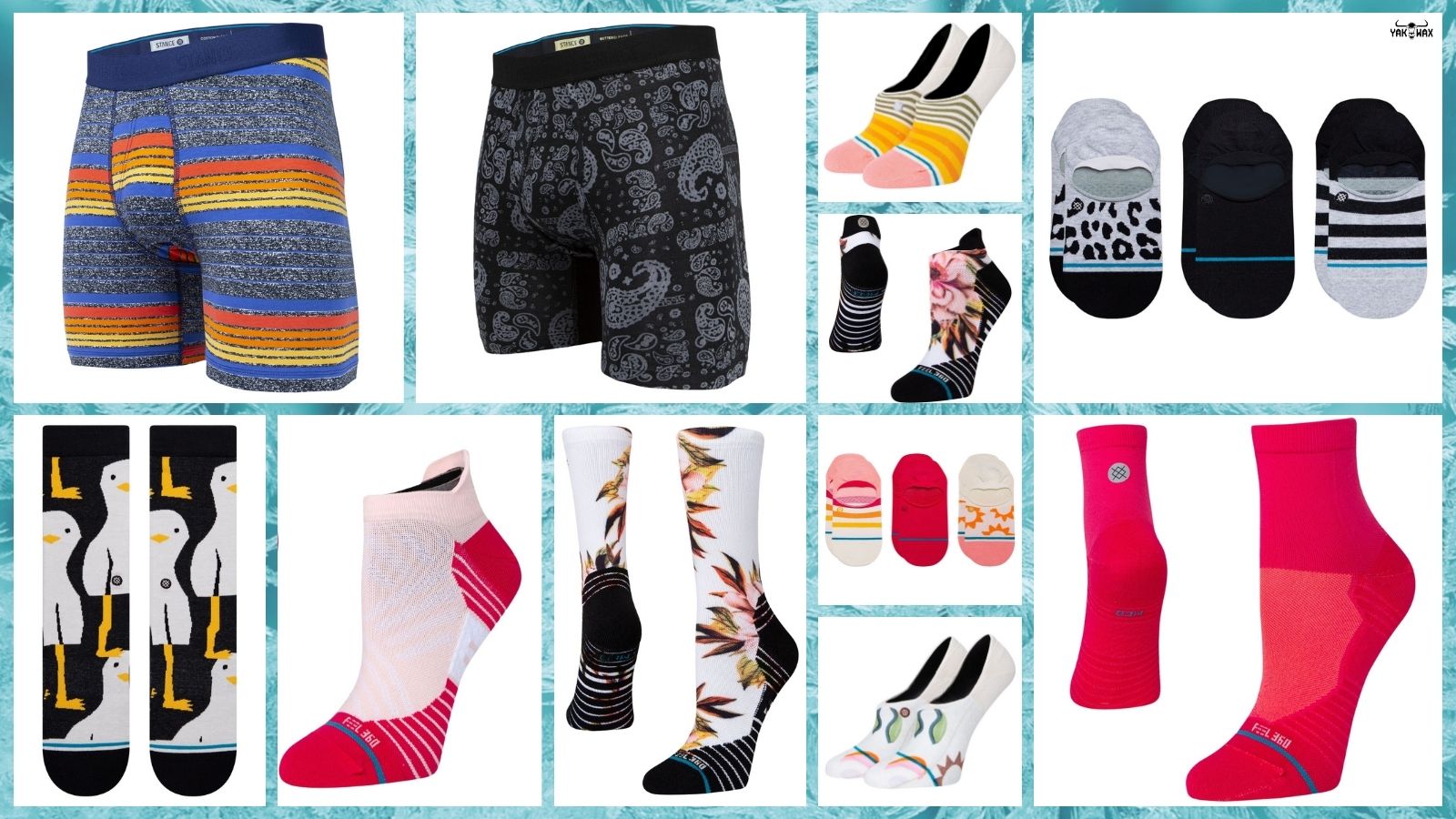 The ultimate challenge in wearing any outdoor or sports wear is finding the right "inner wear" that provides additional comfort. Underwear and socks are the unsung heroes that deserve a spotlight from time to time. These items are as much a necessity as any other sports gear or accessory, for they have the ability to provide cushion, an extra layer of comfort, warmth and support at the right areas.
In order to truly achieve comfort and support from underwear and socks, they are specifically designed for the active lifestyle. The materials, design structure and process are key ingredients in producing these items to perfection. One of the world's renowned brands in producing well-crafted socks and men's underwear is Stance. The company has its own signature blend of materials specifically engineered for their men's boxer briefs, as well as socks for men, women and kids.
This is why we are stoked to announce the latest drop of Stance Boxers and Women's Socks here at Yakwax! Choose from a wide array of boxer briefs and women's colourful and stylish socks of all types. Whether you're a sports practitioner or just looking for comfortable boxers or socks, this collection is for you!
Browse below for our top picks from the latest delivery of Stance Boxers and Women's Socks
The Stance Darkwater Boxer Brief (Black) is a must-have for active individuals who are searching for comfort and ample support from men's underwear. This boxer brief is made with signature materials and stitching designed to prevent rolling, skin irritation and other worries.
The perfect socks for super active women are the Stance Women's Melange Tab Performance Ankle Socks (Multi, 3-Pack). You will always need these socks on a daily basis to keep your feet comfortable and cushioned at the right places.
The Stance Women's Island Interval Performance Crew Socks (White) are made for performance, comfort and durability. These socks are lightweight and feature sweat-wicking qualities and high-performance arch support.
If you need stylish, comfy boxers, the cool Stance Pearly Gates Butterblend Boxer Brief (Multi) is the perfect option. Made to provide breathability, comfort and mid-level support at the much-needed areas, this boxer brief is ideal for the active individual.
These cool Stance Women's Thrive Super Invisible/No Show Ankle Socks (Off White) are definitely a must-have and a great addition to your getup. These socks are made for an active lifestyle that requires proper cushioning/support in specific areas, as well as comfort for long-term wear.
There's plenty of options when it comes to socks and boxers, but the Latest Drop of Stance Boxers and Women's Socks provide superb pieces that you won't find anywhere else. Get yours here at the Yakwax store and enjoy our FREE UK delivery.