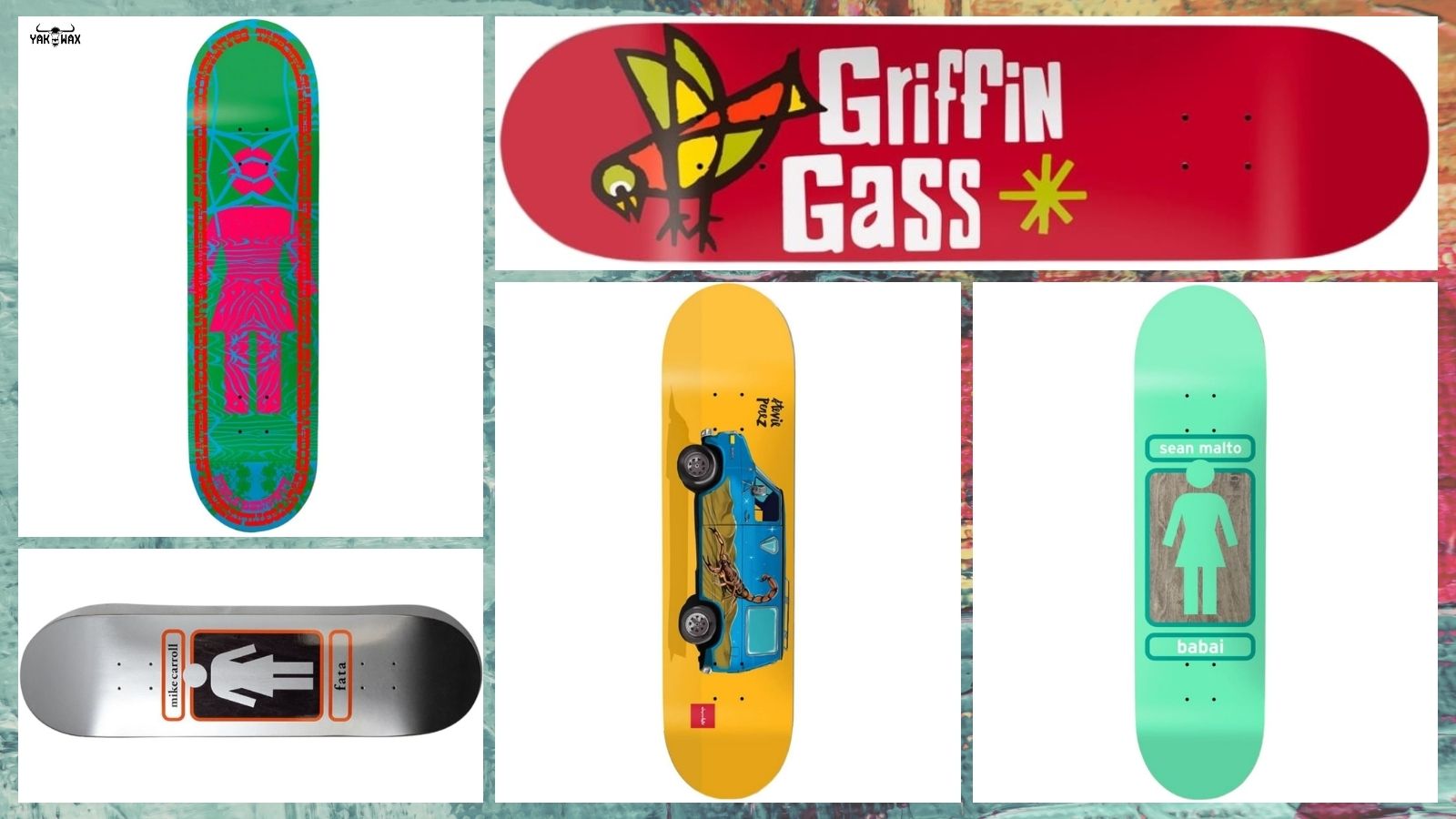 The typical skateboard deck will wear out over time. For the avid rider, it is an absolute must to replace your deck once the wear and tear is visible to prevent breakage and the risk of accidents. It may take a few weeks to a couple of months before this happens, but it's essential to always be prepared to shop for a new deck.
The usual route among avid skaters is to go for branded skate decks to ensure quality and durability. While the typical deck is usually made of 7-ply maple wood, the process involved also plays a huge role in its stability and quality. This separates branded decks from the rest, as they are mostly known for providing only the best for both professional and amateur riders across the globe.
This is why we are stoked to announce the arrival of the Skateboard Decks Summer 2021 drop here at Yakwax! We only stock the best brands that are known in the industry, so you can be sure you'll be getting excellent skate decks that will outlast the others.
Browse below for our top picks from the Skateboard Decks Summer 2021 delivery
When you're after a pro skate deck, it's best to choose the rad Girl Pictograph Andrew Brophy Skateboard Deck (Blue). This all-around skate deck is durable and has that 'pop' that many riders are after.
The Chocolate Vanner Raven Tershy Skateboard Deck (Blue) is ideal for professionals, amateurs and beginners. This pro model deck is built to last many shredding sessions, so you can enjoy skating the entire season and onward.
If you're needing an upgrade for your ride, the rad Girl Vibrations OG Simon Bannerot Skateboard Deck (Multi) is a pro option that ensures durability and flexibility. For both beginner and pro skaters, this is an ideal deck to ride on!
With plenty of deck options available, you can be sure you're shredding constantly season after season. You can start with the Skateboard Decks Summer 2021 drop if you're meaning to update your ride. All with FREE UK delivery when you order here at Yakwax!