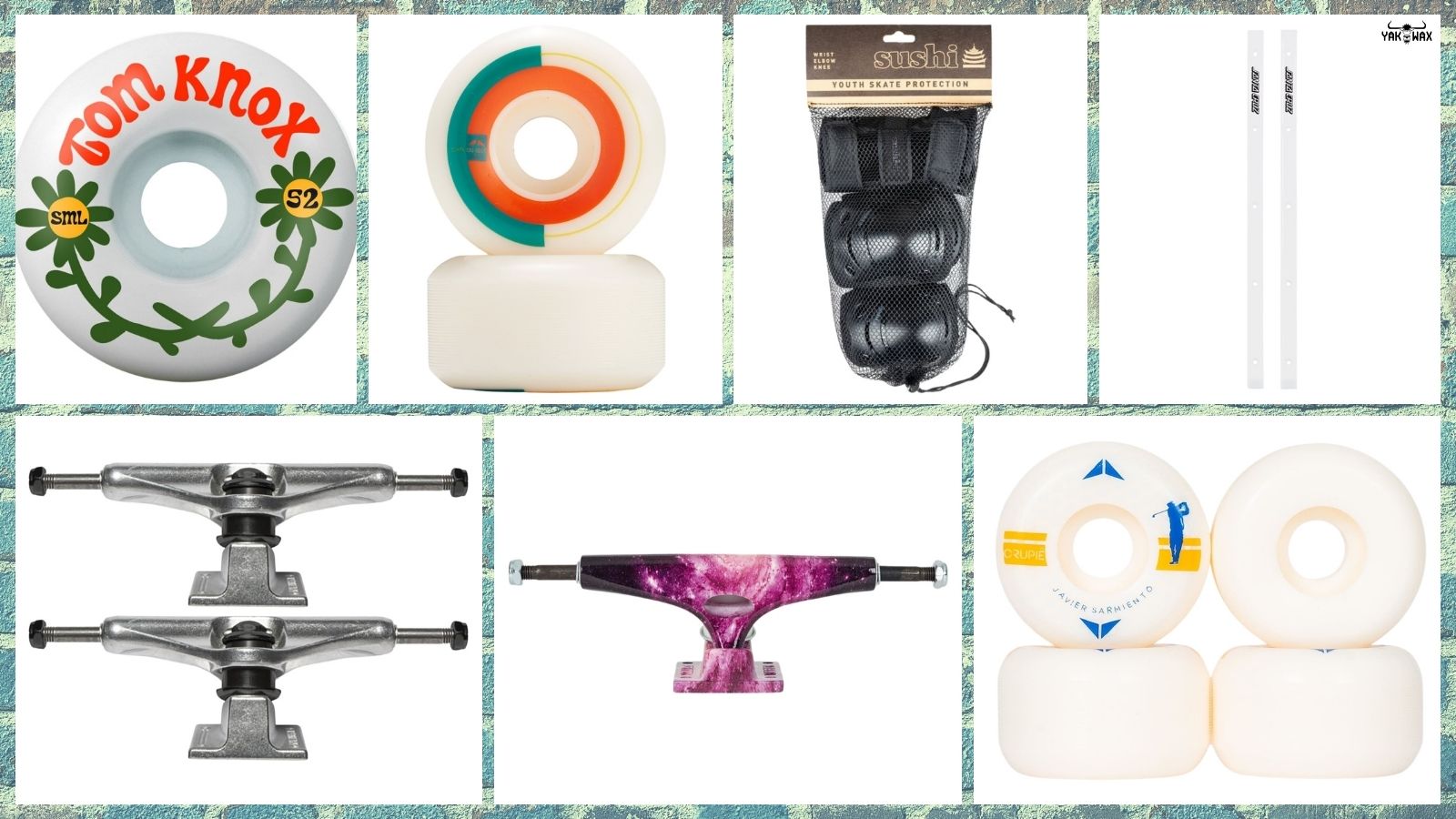 Before heading out to skate, it's ideal to always check your board and all of its parts to ensure a safe and enjoyable ride. It's quite common to overlook the smallest problems such as worn out skate hardware which can potentially cause any harm while shredding.
The longer hours of riding during the spring-summer months should prompt you to check your skateboard components if they are still in good shape. Replacing or updating them is inevitable during these warmer months, and knowing the right time to do so is crucial for your safety and enjoyment.
Also, if you have a young rider who shreds with you or you know someone who's just learning the ropes of skating, recommending a set of skate protection will ensure a safe ride during these times. This will reduce the risk of injuries and impacts which can happen without warning.
So, if you're just about to look for the latest skate gear and other related items for this season's shredding sessions, we recommend searching from our latest delivery of Skateboard Components & Hardware for Spring 2021! You will find a great selection of branded skate wheels, trucks and other accessories that can make your rides more fun and fulfilling.
Browse below for our top five picks from the Skateboard Components & Hardware Spring 2021 Delivery
When you need a set of wheels with high flatspot resistance, the Crupie CIE Skinny Shape Wheels (White) will keep you riding for longer. These wheels are made for solid, fast rides - whether on the streets or skate parks.
For riders who love to grind, you will definitely need a set of Royal Inverted Kingpin Skateboard Trucks (Raw Silver). These trucks are designed for maximum clearance without compromising durability and quality.
Slide easily and quickly with the Santa Cruz Slim Line Skateboard Rails (Yellow). These rails are made to protect your deck from scratches and other possible damages.
The SML Wheels Gillette Pencil Pushers Skateboard Wheels (White) are not your ordinary "pretty" skate wheels! They are designed for smooth, fast rides with minimal rebound, and high acceleration which are ideal for technical skating.
Make sure the groms are well-equipped to skate this season with the Sushi 3-Pack Skateboard Pack Set (Black). It's always comforting to see them ride without worrying about those bumps and bruises - so, let them shred while staying on the safe side as well.
There's still time to prepare for proper skating sessions to ensure worthwhile rides all the time. Check out this latest batch of Skateboard Components & Hardware Spring 2021 delivery here at Yakwax. All with FREE UK delivery on every order.