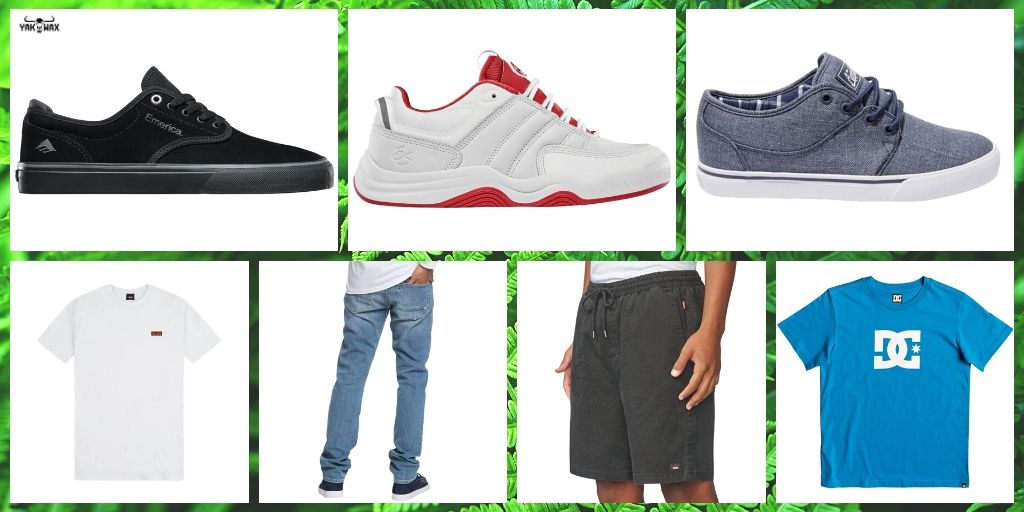 There's nothing like skating while donning a new getup from head to toe. While most skaters stick with their good old footwear and apparel, there are those who take the change of season as a hint to update their skate style.

When you've got plenty of clothing and ample pairs of footwear to wear down while shredding, a refresh after a few seasons would be good. Spring to summer months are the more active times since the weather is ideal for outdoor activities. You can make the most of these months shredding away in your favourite spots, but it's also good to wear the right getup for comfort.

This is why we are stoked to tell you guys that we've just received the latest drop of cool skate shoes and apparel for spring 2020! There's plenty of brands that are known in the skating world, and we have some of them in this latest delivery - from men's and boys' skate shoes, to men's tops and bottoms, to kids' clothing.
Browse below for our faves from this Skate shoes drop
Shred in style with these rad Lakai Newport Skate Shoes (Gold/Royal Suede). Whether you wear jeans or shorts with your favourite top, these shoes will add a dash of coolness to your style while also providing the much-needed comfort and support to your feet.
For a comfortable and stylish footwear, the Emerica Low Vulc Skate Shoes (Grey) has so much to offer. It definitely has the style factor and the needed features of skate shoes that support the wearer's feet.
When you have an active lifestyle and loves wearing denim jeans, the DC Worker Straight Stretch Denim (Light Indigo Bleach) is an ideal option you shouldn't miss out on. Skating, hanging out, running errands and other stuff that require movement won't be a hassle with this stretchy bottomwear.
When you need a more comfortable and airy bottoms for shredding, the new Globe Sub Title Walkshort (Field Green) is the best option. Wear it with your favourite t-shirt and skate shoes for a more relaxed and comfortable shredding session.

Enjoying the warm weather while being out and about on a skate or simply hanging out calls for light, airy and stretchy clothing and bottoms for flexibility, movement and style. This latest drop will help you find the right getup for this season's shredding and all other outdoor activities you're engaged in. Get yours right here at the Yakwax store and enjoy our FREE UK delivery!