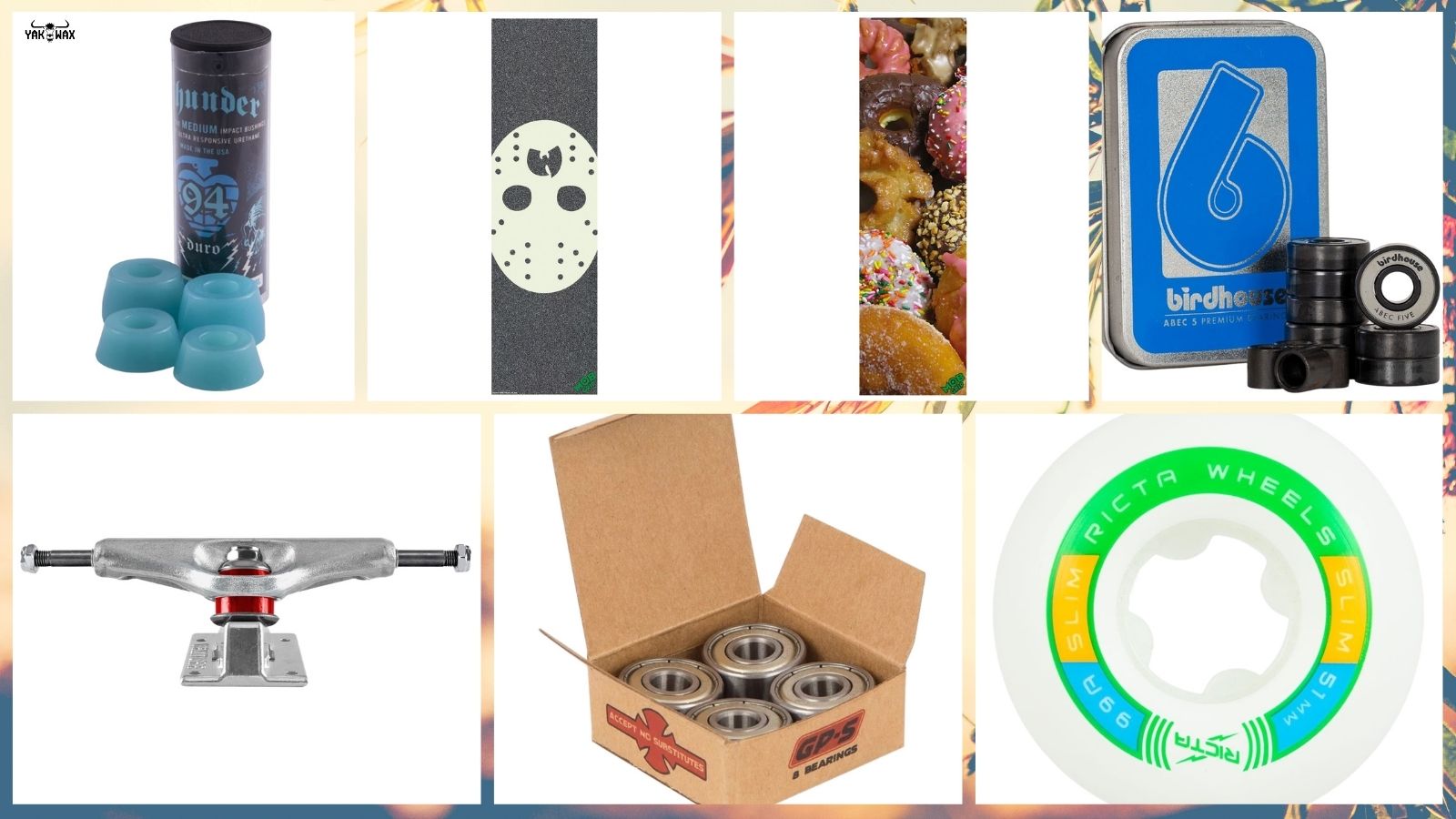 Fall skating is one of the most anticipated because this is the season that allows riders to shred more comfortably, thanks to the cooler weather. Aside from stocking up on new clothing and shoes for the long-hours of riding, it is essential to also stock up on skateboard hardware.

The natural wear-and-tear of skate hardware is hastened during the long periods of skating. The colder months are ideal for hours-long shredding, so you must have spare hardware and accessories whenever you go out for a ride. Skateboard wheels, bearings, trucks, bushings and grip tape will all wear out as time passes; so it is crucial to have them on-hand.

Worry no more! We have just received the Skate Hardware Fall 2020 Drop from various brands we carry. So if you're needing any of them, we have a superb lineup for you to choose from.
Browse below for our top five picks from this skate hardware delivery
The Independent GP-S Skateboard Bearings (Silver) will let you shred your heart out this fall. These corrosion-proof and water-resistant bearings are made to last long periods of shredding.
For an edgier appeal, the new Mob Grip Wu-Tang Clan 2 Hockey Mask Griptape (Black, 9in) is the ideal option. With grippier surface and strong adhesive, you can skate and stay on your board for long periods.
For optimal skating experience, the new Thunder Truck Bushings (Red, 97D, One Size) are your best bet! With high rebound and responsive qualities, these bushings are must-haves for this season's shredding.
If you're aiming for precision and efficient riding, the new Birdhouse Abec 5 Premium Skate Bearings (Grey) will help you achieve it. This premium set should top your list of must-haves this fall.
If you're the quirky type of rider, the cool and colourful Mob Grip Pink Box Donut Griptape (Multi, 9in) is your best option. Not just a quirky and fun item to have, this grip tape offers superb grip and adhesive to keep your feet firmly on your board at all times!


Make sure to stock up on skate hardware that typically wears out over time especially during fall shredding sessions. The Skate Hardware Fall 2020 Drop offers a variety of hardware from some of today's top skate brands. All with FREE UK delivery when you order at Yakwax!